If you are looking for a productive environment with access to a supportive community to launch, grow, expand, and level up both personally and professionally, Hera Hub Carlsbad is the perfect place for you!
Our collaborative, serene and spa-inspired space combined with an uplifting and supportive community is perfect for budding entrepreneurs, remote workers, business owners, creatives, women transitioning to a second career, women returning to work, freelancers, consultants, and coaches. 
Hera Hub Carlsbad offers a safe, nurturing and inspiring environment where collaboration, constructive feedback, compassion, grit and growth are highly valued. Our community is unique in that each member is both a guide and a student, giving all members a chance to lead in their expertise and lean into growth. The connections made at Hera Hub often turn into lifelong friendships and powerful business alliances that enhance both the personal and professional lives of our members.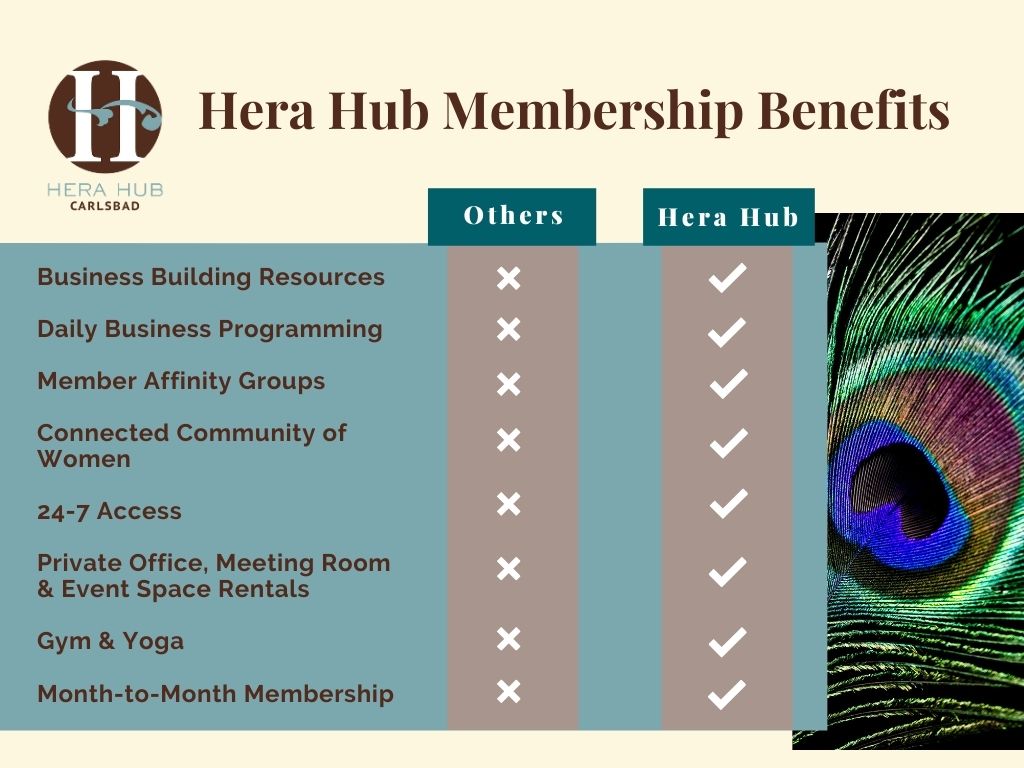 We also provide free and paid business development and accelerator programs; as a member, you have access to both on a regular basis. Once you become a member, our Community Director will guide you to the right resources and make introductions to members who can support you on your entrepreneurial journey.
Membership packages range from $149 to $389 per month depending on your unique needs. As a member of Hera Hub Carlsbad, you have access to our other Hera Hub locations, including La Jolla, Mission Valley, Irvine and Temecula.
You can also choose to be part of our engaged, connected community and attend all of our member-only events for only $99 per month. This Community Access membership option is perfect for you if you are not in need of coworking hours, do not live nearby, or would prefer to participate virtually only.
Due to the intimate and collaborative nature of Hera Hub, we are not the right fit for network marketing companies, MLMs or those only seeking to "network" or "sell."
If you'd like to learn more, please contact us at HHCInfo@herahub.com or schedule a tour to explore the space and enjoy a cup of coffee or hot tea.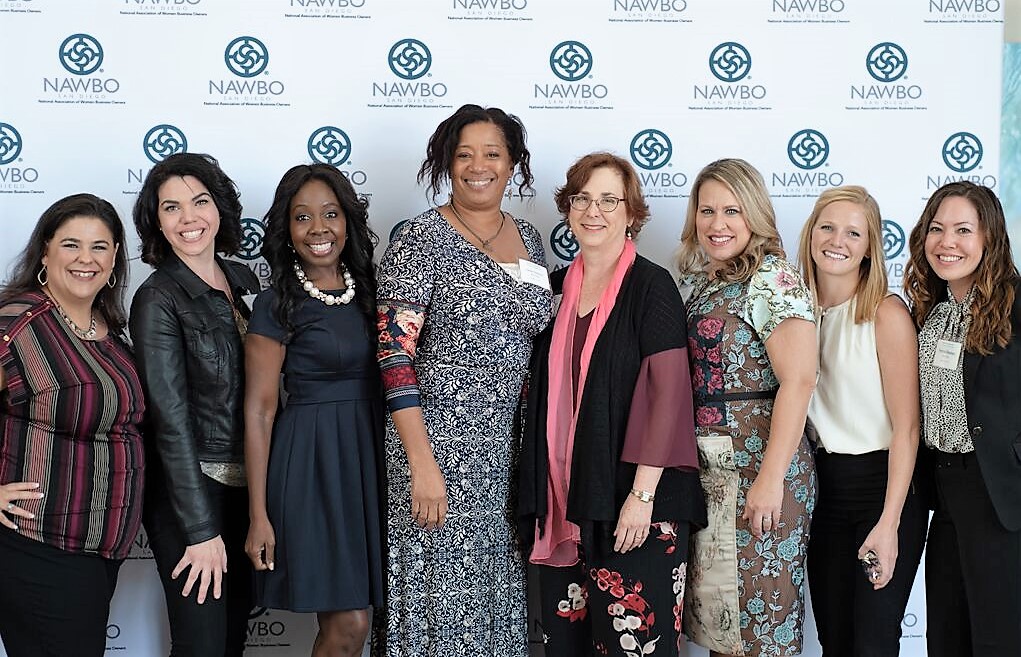 All memberships are month to month and require auto-debit.

Hera Hub Carlsbad is open to the public Monday through Friday from 9:00 am – 5:00 pm.

Members with coworking plans have access to the space 24/7.

Members may book private meeting and conference rooms and large event space anytime.

Memberships are non-transferable and may not be shared, but we do have a NEW Partner Plan that allows you to share your coworking hours with your spouse or live-in partner for a $50 monthly add-on.

Custom and team plans are available to accommodate teams and room rental needs.

NEW Virtual Access Memberships now available.
NEW Student and Military Discounts available.

While Hera Hub was designed for women by women, we highly value diversity and inclusion regardless of race, ethnicity, religion, gender, creed or political view.

Check us out on Instagram for an insider's look into our community.