BENEFIT CORPORATION
A Benefit Corporation is a new form of legal corporate status in the United States for mission-driven companies. Traditional corporate companies have a duty to maximize shareholder value, even when it conflicts with its mission. A benefit corporation allows businesses to write their greater purpose and mission into the core fabric of its company. This is legally incorporated into its Articles of Incorporation and Directors/Board are legally required to consider all stakeholders in their decision making, including non-financial interests, such as social benefit, employee and supplier concerns and environmental impact. 
Benefit Corporations must provide transparency and accountability of their social and environmental performance by publishing an annual benefit report.  
ABOUT
Hera Hub is the first international female-focused coworking space & business accelerator.  The unique women-centered platform and space supports members through education, mentoring, and collaboration. The office environment gives access to a professional, productive space where women can grow a prosperous business, built on the foundation of a powerful community.
CULTURE
Founder Felena Hanson and her team are serious about supporting women to build their businesses. Hera Hub provides business support for ideation, launch and growth.  In addition to creating a collaborative space and culture for supporting entrepreneurial women, Hera Hub became a Benefit Corporation in 2019, and is excited to show its impact through transparency, accountability and commitment to ensuring sustainable social and environmental impact. 
"Hera Hub has always been focused on making a positive impact on the community.  We do this in three ways – programs to help people get back into the workforce, donation of space to non-profit organizations, and free business education and mentoring programming.  Becoming a Benefit Corporation is simply a way for us to better articulate the impact we've made over the last seven years and the impact we hope to make in the future." 
– Felena Hanson, Founder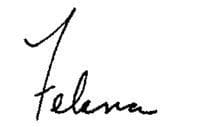 HERA HUB BENEFIT STATEMENT
The purpose of the Public Benefit Corporation is to support…
Women in transition by giving them access to networks, mentoring, and education at no cost
Nonprofit organizations access to needed space for events, workshops, and meetings at no cost
Emerging entrepreneurs by giving them access to free mentoring and education
Hera Hub selected Hove Social Good Intelligence (HSGI) as our third party standard. HSGI awarded Hera Hub a Gold Medal for its Community Give Back. HSGI's Social Good Optimization Data Analytics Tool (So Good Analytics) was used to assess Hera Hub's community give back and sustainable impact. Hera Hub gives back to its community directly or via financial contributions to improve and support women and education by offering:
Education – Free business education and mentoring programs.

Women's Empowerment – Dedicated programs to help women get back into the workforce; accessible tools and resources for women entrepreneurs; incubating and community workspace for women to develop and build their businesses. 

Decent work and Economic Growth – Supporting entrepreneurs to build business that create employment opportunity and economic development.
HSGI's So Good Analytics considers 200+ decision points to determine a company's social good impact.  HSGI defines a social good company as one that gives effort, funds, or resources beyond its own for-profit goals, and works purposefully to address a pressing societal challenge. This effort is assessed by evaluating a company's social community give back and efforts towards creating a more sustainable footprint. 
United Nations Sustainable Development Goals Supported
Hera Hub achieved three social good actions that align with the United Nations Sustainable Development Goals (UN SDGs). This means that Hera Hub's give back initiatives directly supported women empowerment, education, and decent work & economic growth for the San Diego community as defined by the UN SDGs.
Women Empowerment

Education

Decent Work & Economic Growth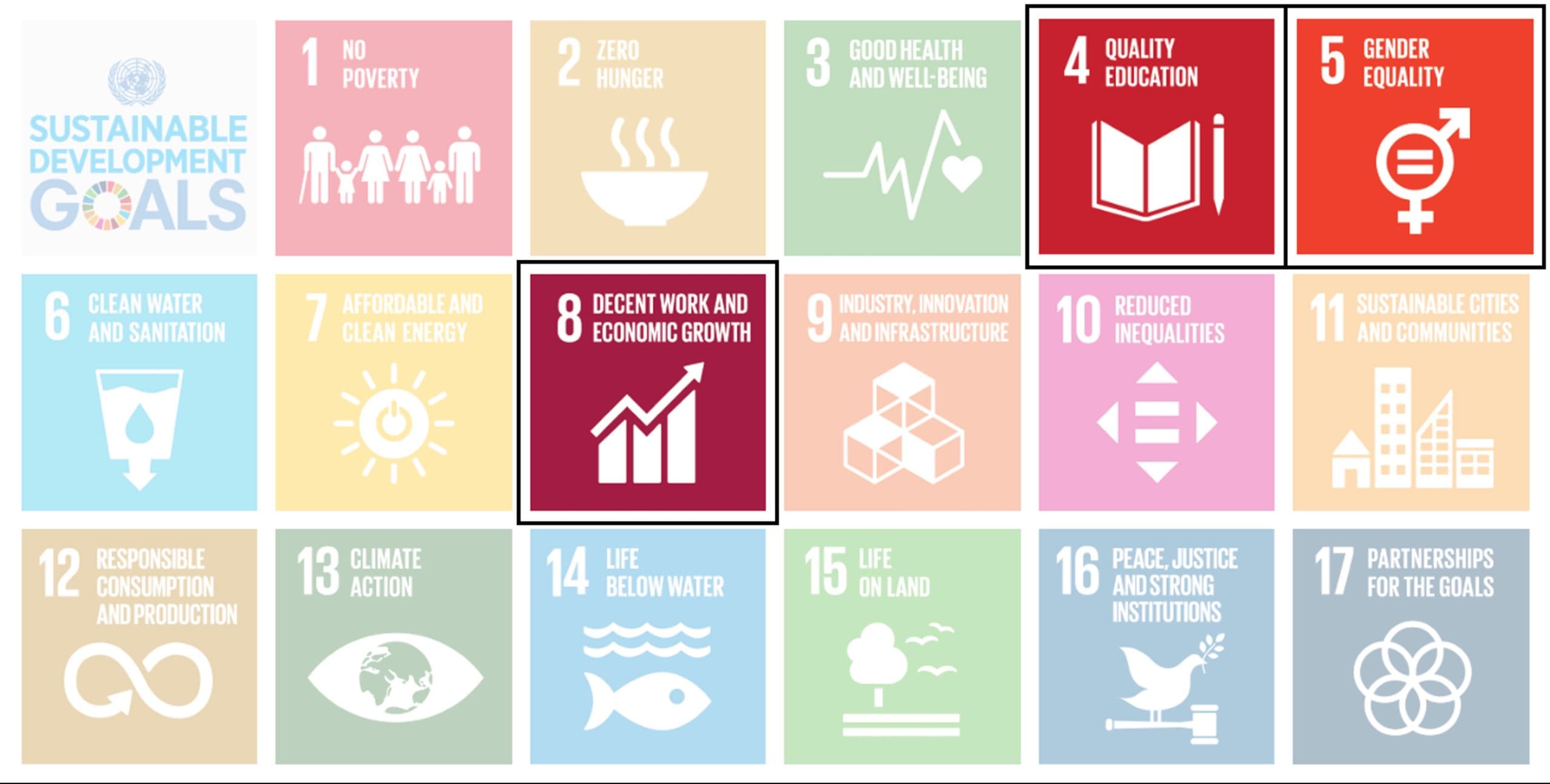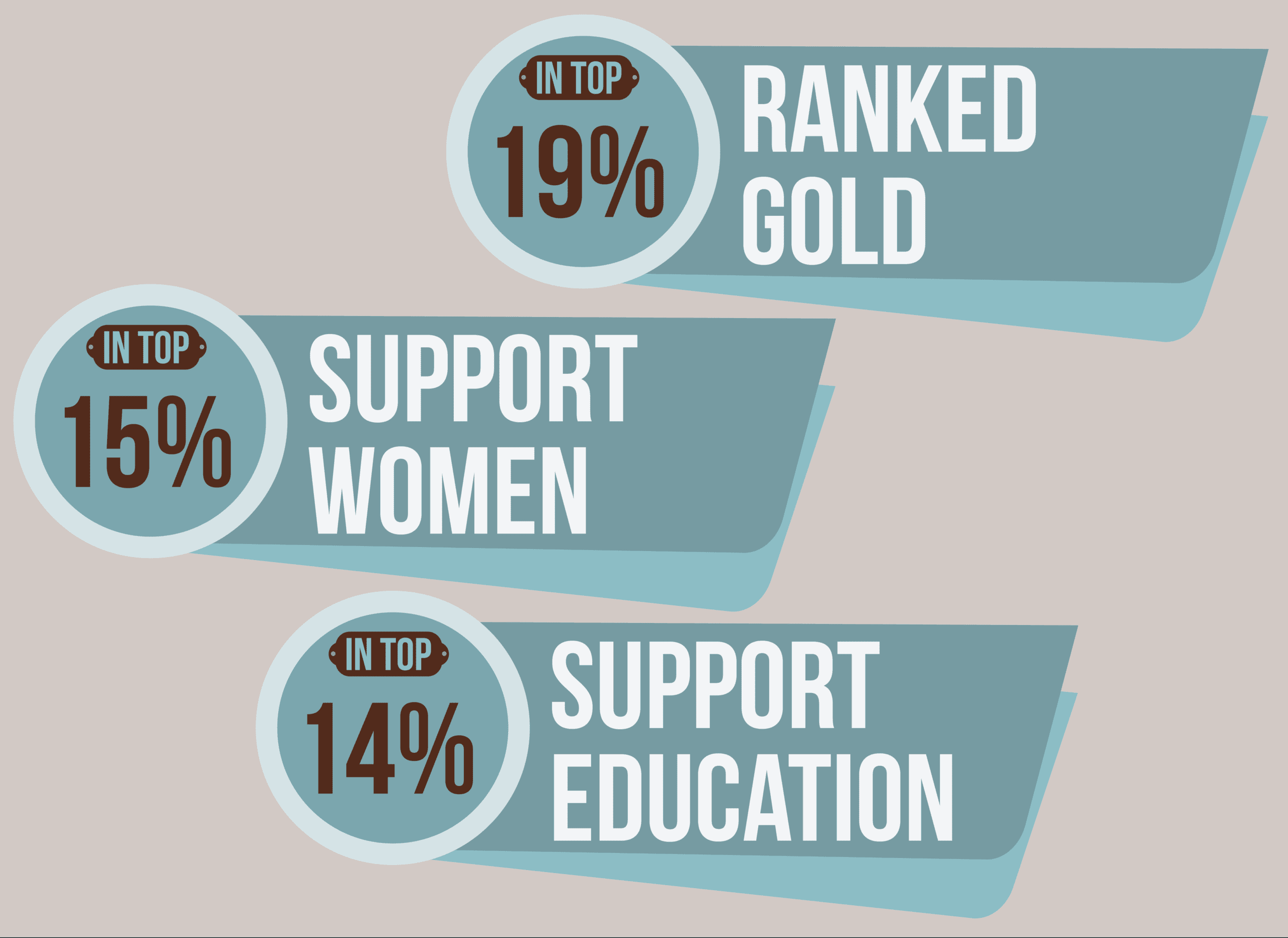 Hera Hub is in the top 19% of Gold Medaled Companies that support give back actions to the community, top 15% of companies that support initiatives empowering women and top 14% of companies improving education and learning opportunities when compared against all of HSGI's social good companies.
COMMUNITY GOAL
Hera Hub met its mission to support women and community in 2019. To date, over 2000 new, developing, or established entrepreneurs are supported at all of Hera Hub's locations in San Diego.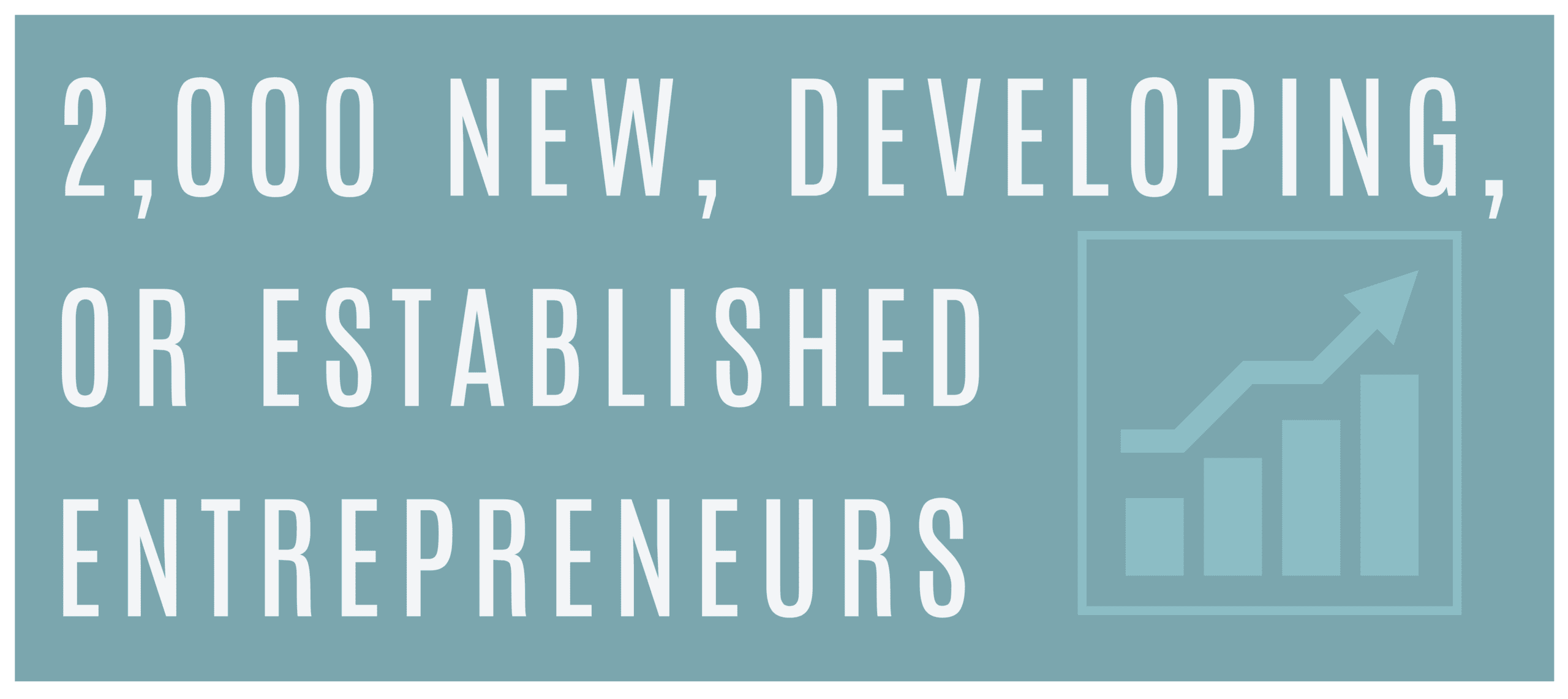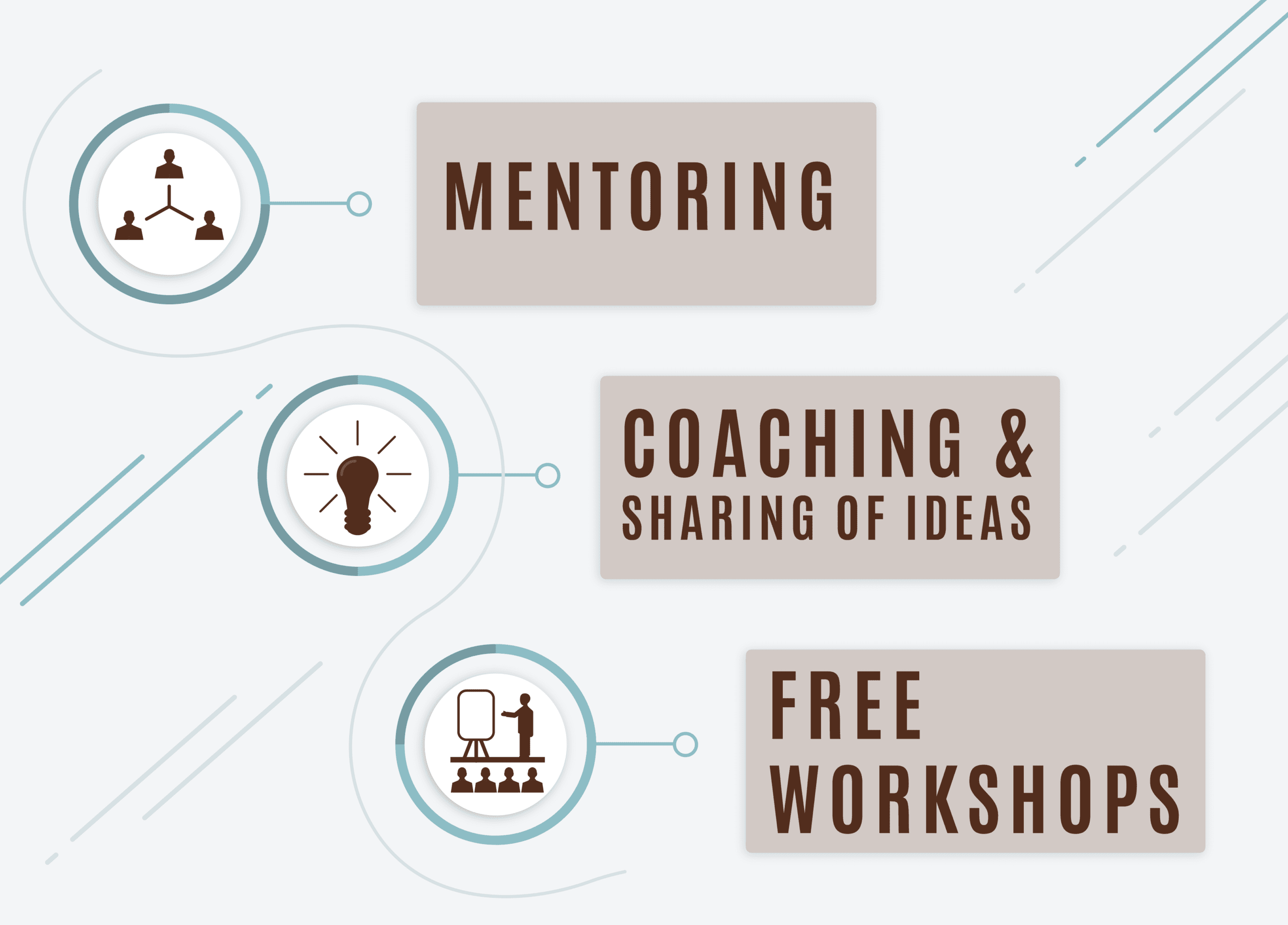 EDUCATION GOAL
Hera Hub met its mission to provide over 130 hours of mentoring formally and 300+ hours informally through coaching and sharing of ideas. In addition, Hera Hub offered over 10 free workshops to the community to help build entrepreneurial, business, and operations knowledge.
ENVIRONMENTAL GOAL
As part of the effort to adopt better sustainable practices in Hera Hub's office and community spaces, the company made thoughtful eco-friendly purchase choices for its office goods and operations.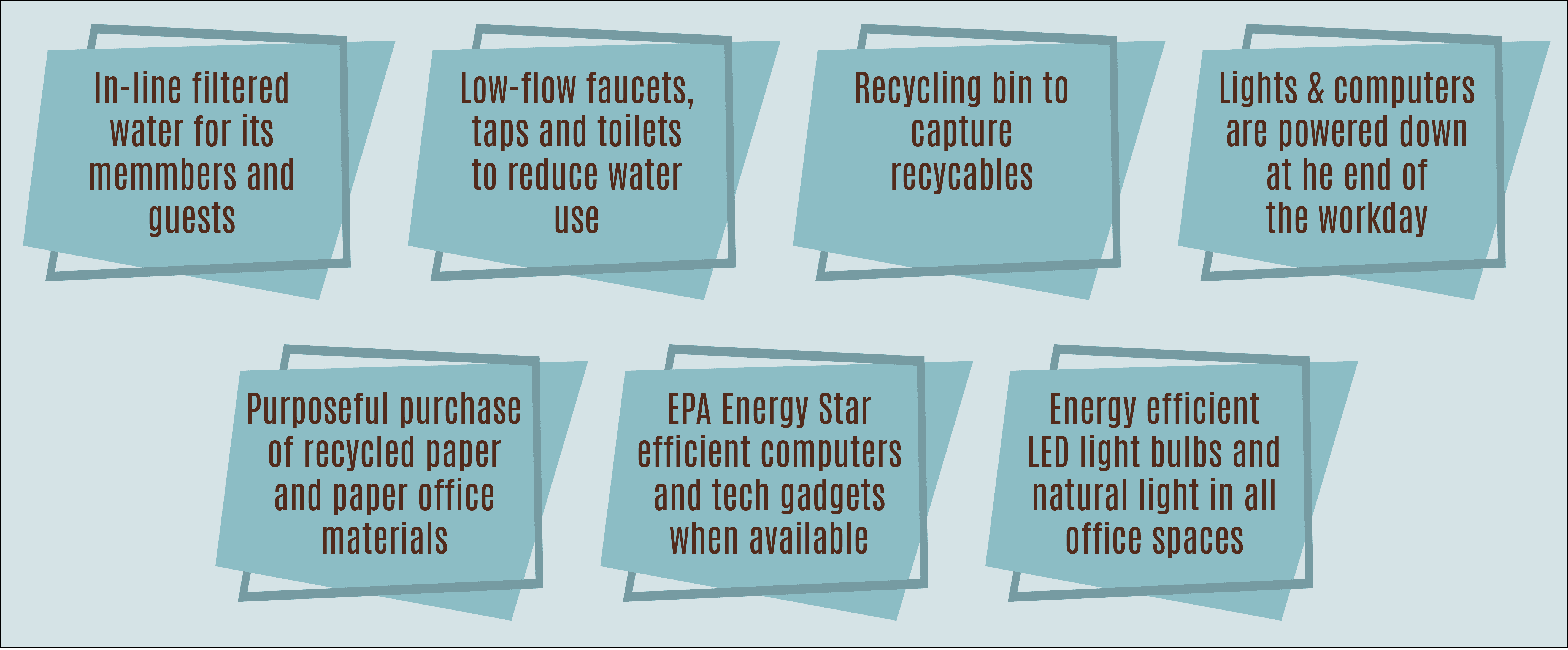 Benefit Corporation Reporting Standards
Through the above narrative, we have answered the following questions…
The ways in which the benefit corporation pursued general public benefit during the year and the extent to which general public benefit was created. See above
The ways in which the benefit corporation pursued a specific public benefit that the articles state it is the purpose of the benefit corporation to create. See above
Any circumstances that have hindered the creation by the benefit corporation of general public benefit or specific public benefit. None
The process and rationale for selecting or changing the third-party standard used to prepare the benefit report.  If applicable, a statement of any connection between the organization that established the third-party standard, or its directors, officers or material owners, and the benefit corporation or its directors, officers or material shareholders, including any financial or governance relationship which might materially affect the credibility of the use of the third-party standard. See above – Social Good Intelligence (HSGI)
A statement from the benefit director as to whether the benefit corporation acted in accordance with its general, and any named specific, public benefit purpose, and whether directors complied with their duty to consider the impact of decisions on stakeholders, and if in the opinion of the benefit director they did not, a description of the ways in which they did not comply. See above
Other Benefit Corporation Reporting Requirement – Additional Information
Felena Hanson is the Director of Hera Hub, Inc.
All correspondence can be sent to:
Hera Hub
8885 Rio San Diego Drive, #237
San Diego, CA 92108
Dr. Silvia Mah in an investor in Hera Hub, Inc.