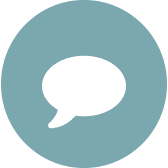 Learn more about what Hera Hub members have to say about the community…
"The environment is inviting, offers community, and creates optimum space (both quiet and spaciousness) to create at my highest level. I get a lot done because it is focused work, not scattered and cluttered as when I work from my home office."
"Besides the practical resources to grow my business, Hera Hub has given me the faith and inspiration to keep going through the ups of downs… and along the way, made it more fun and joyful for me to be an entrepreneur."
"Great space to network and get work done! I have young children at home so my home is a busy place. I look forward to going to Hera Hub every week to be able to really focus on my business. The environment is zen and tranquil yet energizing too. I feel relaxed and focused while I am there – the energy just feels good! I love the little touches – vibrant art, flowers, fountains and lots of friendly faces. Also, it is a great place to meet other like minded entrepreneurial women."
"I've been working at home for over five years. I must say, at first I thought this type of work space wasn't for me. I thought it might be too noisy, too distracting, or too much hassle to get there. Once I stepped in I realized how much I missed collaboration and connection to other human beings. When I joined I had been trying to write a blog post for 5 weeks. In an hour and a half, not only did I finish my blog, I met another consultant who was dealing with some similar marketing issues. We briefly shared resources, and as a result, I got a referral to an intern who might be just the ticket. This is an amazing place to focus, clear your head, be inspired, work and collaborate."
"Hera Hub is a fantastic place to meet and brainstorm with like-minded business women. As a small business owner working from a home office, I often miss the daily connection with colleagues. Hera Hub fills that void – offering the knowledge and inspiration I need to keep moving forward. The seminars arranged by Felena Hanson have been incredibly beneficial. The last seminar – the Vision Board Workshop – wasn't only inspirational for my business, but for my overall goals in life. Looking forward to the next event!"
"The first time I visited Hera Hub, I came armed a whole day's to-do list outlined. Two hours into my time there, I was done with EVERYTHING on that list! (At my home office, I would have felt good getting a quarter of those things done in a day!) And this has proved to be true each time I've been there: I'm more relaxed, more focused, more in-the-flow, more connected, and more productive when I'm working here. It's like working in an office-spa-oasis…with really great office-mates! Thank you, Hera Hub!"
"Fantastic place. Perfect for networking or small get-togethers. We had a "speed" networking meeting with vino and food and everything was terrific. Easy to get to and a lovely space. Their team had it all worked out and made it very easy. Love it and can't wait for our next Network Meeting!"
"This is a GORGEOUS, inviting, holistic, professional, classy and action/results-oriented haven perfect for collaboration, connection, inspiration and events. We did an evening event here and could not be more impressed with the quality of resources, attention to detail and overall positive vibe. GOOD THINGS are happening at Hera Hub."
"This amazingly inspirational, tranquil and collaborative office space is exactly what I needed – from the convenient location to my new extended family; Hera Hub has created a culture that is more than merely a place to work – it is like coming home! Need a dose of inspiration – CHECK! Need to brainstorm – CHECK! Need private meeting and seminar space – CHECK! Love the Hub!"
"I had a meeting at Hera Hub this morning with a new client – a frazzled young mother. She sat down in the well-appointed meeting room with a cup of fresh coffee, took a deep breath, looked around, and said "Oh my gosh, this feels like a day at the spa." Hera Hub has created a beautiful and productive space for their members – AND their clients. Membership at Hera Hub has been a great benefit to me, and my care management business."
"It is the space I would have provided for myself had my funds been unlimited. The workspace reflects the level of sophistication my customers and contractors can expect from my business."
"My business has doubled in revenue since joining Hera Hub. Being part of the community has given me new confidence and a sense of identity as an entrepreneur."
"Working at Hera Hub gives me functional workspace and "co-workers" who I enjoy being around! It's important for me to stay connected with other professionals, and collaborate as much as possible. I've already met some fabulous women entrepreneurs at Hera Hub, and have made several connections that I'm confident will lead to new business leads over time (some already have!)"
"Hera Hub is so-So-SO much more than a co-working space. It is a flourishing entrepreneurial ecosystem — a village pulsing with talent and heart. In it, we thrive, in growing both our *businesses* and *ourselves* on this challenging and exciting entrepreneurial path. Amidst the exquisite atmosphere of the space, we generously share knowledge and referrals, create new alliances, hire each other as service providers, listen with encouragement in the stuck points, be each other's cheering fans. Like all healthy ecosystems, we are diverse — in age, culture, beliefs, type and stage of business. Once you step into Hera Hub, you'll see that going it alone is crazy. You'll never look back."
"Hera Hub has been valuable to me beyond what I could have imagined when I first joined. It has provided me with an amazing workspace, effortless networking, and concrete business support resources. As a budding entrepreneur, joining Hera Hub is the best business decision I have made so far! The workspace is nothing less than ideal. A relaxing, professional environment offers open group workspaces, quiet rooms, private meeting rooms and the comforts of a full kitchen. Aside from providing a comfortable, friendly work space outside my home, which I desperately needed; the women I have met have been indispensable resources when I have a question about just about anything. I do not identify myself as a "power networker" by any means, but the simple chats I might have with someone in the office kitchen, or with the person sitting at the table next to me got me "networking" without even realizing it."
Hera Hub is an excellent (and beautiful) co-working space. I use all three locations in San Diego to meet with clients, work independently on projects as well as collaborate and learn from other business women. Felena Hanson is very hands on as the creater/founder, and works with her team tirelessly to assure that we, her members, are supported in our entrepreneurial journey. I love that Felena and her team also use the space just like the rest of us. She could have easily setup a private office for herself, but she fully exemplifies the model of a successful co-working space and works right along side the rest of us.
Hera Hub has become an integral part of my entrepreneurial journey, the place where I conduct business, learn from fellow business owners who know things I need to know, share my expertise with others, and always get a daily dose of inspiration. Felena Hanson has created something remarkable with Hera Hub.
I can't say enough about this amazing space and its founder Felena Hanson. Since becoming a member I have met some of the most inspiring women whose generosity to share their knowledge and expertise has made me a better entrepreneur!! Felena has proven that with a clear vision, self-awareness and true grit we can all achieve the highest level of ourselves. I would recommend this work space for any woman who is starting her own business or wants to take it to the next level!!! My decision to become a member was definitely a pivotal moment in my career and life.
Not only is Hera Hub a wonderful place to co-work, it's so much more than that. Calling it a co-working space feels almost inaccurate. It's a network of strong professionals in just about every area of business, endless resources and support, and a bunch of people who genuinely like spending time together. The level of professionalism is matched only by the friendliness and welcoming atmosphere. The value delivered greatly exceeds the cost.
Hera Hub is a great place to connect to empowering resources for your business, to host events, to share in a "like hearted" community of powerful and passionate female entrepreneurs, and to have a space where you can "work alone, together". I have greatly enjoyed my membership and I highly recommend joining this community of female entrepreneurs and utilizing the myriad of resources that Hera Hub offers. The space is beautiful and the possibilities for your business growth are abundant.
I am a very happy member. Hera Hub is a truly collaborative co-working space, that inspires creativity and new ideas. The support Hera Hub provides specifically for women is greatly appreciated and I highly recommend Hera Hub for networking, co-working, finding solutions, getting inspiration from supportive and successful women in the San Diego community and more…. the opportunities are limitless.
Hera Hub as been a great asset to me both personally and professionally. When I signed up with the Carlsbad location, it was primarily to get myself out of the house. Working from home for the first two years of establishing my business was great, but I started to go a little stir crazy! Committing to working from Hera Hub 2-3 days a week has allowed me to focus on my business and being productive instead of thinking about that sink full of dishes downstairs.

The other features that the Hera Hub community offers have been an unforeseen and added bonus. The Business Boosters and monthly networking events have allowed me to gain new knowledge and meet many other female business owners who often times are dealing with similar issues to my business. Through these connections, I've also been able to grow my business through member referrals AND find assets for my own business such as an assistant and PR person. Hera Hub as been an asset to my continued business success!
Been a member since the very beginning – great collaborative space with intelligent, hard working women who are always helping each other make the best of their businesses. Expert advice, guidance and opportunities are always just a request away, and the team at Hera Hub is so connected and resourceful that if they don't have the answer they will find an expert that does.
As a small business-owner you don't necessarily need the private, expensive office space, and working solo from home or from coffee shops becomes disconnected and unprofessional – Hera Hub is the best of both worlds: a professional space with lots of resources, collaboration and expert advice from professionals, but a relaxed space too that doesn't feel like a stuffy corporate office. Highly recommend for all business owners.