Learn about bringing the Hera Hub coworking space and business accelerator to your city…
I'm excited you found us! Are you passionate about supporting the growth of female entrepreneurship? Are you a natural leader and connector? If so, I want to meet you! Please take a moment to fill out the form below.
Hera Hub is expanding nationally and internationally through a licensing model.  This allows accomplished professionals to use the brand and system, while bringing their unique talents to the community. Looking forward to seeing if our goals align!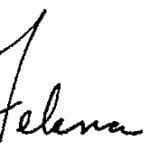 Hera Hub is becoming a driving force in the female entrepreneurial movement. Creating an Hera Hub and joining our diverse family will inspire, connect, and enable your community to develop their best work every step of the way.
Women empowering women is more than just a theory. In a Kaufman Foundation study ("Are Successful Women Entrepreneurs Different From Men?" May 2010), women rated their professional and business networks as important contributors to success more highly than men did. It was also found that women especially benefit from other types of social support and encouragement beyond business.
Several of the identified gender differences in the study indicate that support and encouragement from key people can especially benefit women in their efforts to found successful companies. Many women feel more comfortable in a female-focused environment and typically get to a point of trust much quicker, especially in a safe, supportive environment like Hera Hub.
The Hera Hub Vision




& Mission
To provide entrepreneurial women with a productive, professional work and meeting space, where they can connect with a like-minded community to connect, collaborate, and flourish. Our goal is to support over 20,000 women in the launch and growth of their business. Since opening in 2011, Hera Hub and its family of brands, have supported over 13,000 entrepreneurs.
Please watch the video for more information on our unique licensing model, The Hera Hub Collective.
Tell us a little about you…
Testimonial From A Current Licensee
Hear from Lisane Basquiat, owner of Hera Hub Carlsbad, about her transition from Corporate to running her own Hera Hub location.
Our Story
After running a marketing strategy business out of her home for eight years, Hera Hub founder Felena Hanson knew she had to find a cost-effective/flexible place where she could escape the isolation and daily distractions. She was excited to stumble on the concept of coworking and shared office space but found most of the existing spaces were designed other audiences. Learn more about Felena's inspiration for creating Hera Hub.
Given she was dedicated to serving entrepreneurial women, through leadership in organizations like Ladies Who Launch, she began exploring what it would take to start a shared work space focused on serving women owned businesses. After much research, she came up with the idea of building a work and meeting space where enterprising women could connect and collaborate in a spa-inspired setting. She launched the first Hera Hub in August 2011 and has been growing by leaps and bounds ever since!
Hear what our members have to say about the Hera Hub community.
A THRIVING COWORKING COMMUNITY THAT FOCUSES ON FOUR MAJOR PILLARS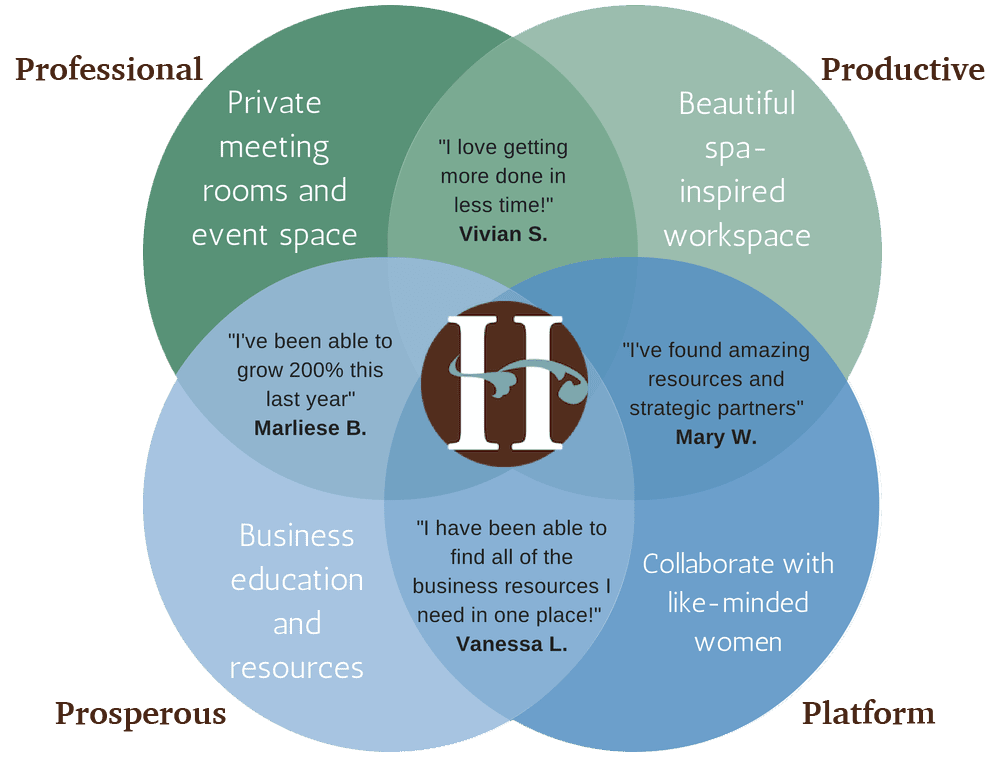 Are you passionate about supporting the growth of female entrepreneurship?
Are you a natural leader and connector?
I'm looking for a select number of passionate professionals who are excited about supporting the expansion female entrepreneurship both locally and globally through the Hera Hub licensing model. Looking forward to seeing if our goals align!
Felena Hanson, Hera Hub Founder