I'm excited you found us!  Are you passionate about supporting the growth of female entrepreneurship? Are you a natural leader and connector? If so, I want to meet you! Please take a moment to fill out the form below.
This unique coworking platform is changing the way women work together and, in turn, women are changing the way business is done!  Hera Hub is expanding nationally and internationally through a licensing model.  This allows accomplished professionals to use the brand and system, while bringing their unique talents to the community.
Looking forward to seeing if our goals align!
Felena Hanson, Hera Hub Founder
Our Story
THE CREATION OF HERA HUB…
After running a marketing strategy business out of her home for eight years, Hera Hub founder Felena Hanson knew she had to find a cost-effective/flexible place where she could escape the isolation and daily distractions. She was excited to stumble on the concept of coworking and shared office space but found most of the existing spaces were designed for other audiences.
Given she was dedicated to serving entrepreneurial women, through leadership in organizations like Ladies Who Launch, she began exploring what it would take to start a shared work space focused on serving women owned businesses. After much research, she came up with the idea of building a work and meeting space where enterprising women could connect and collaborate in a spa-inspired setting. She launched the first Hera Hub in August 2011 and has been growing by leaps and bounds ever since!
A THRIVING COWORKING COMMUNITY THAT FOCUSES ON FOUR MAJOR PILLARS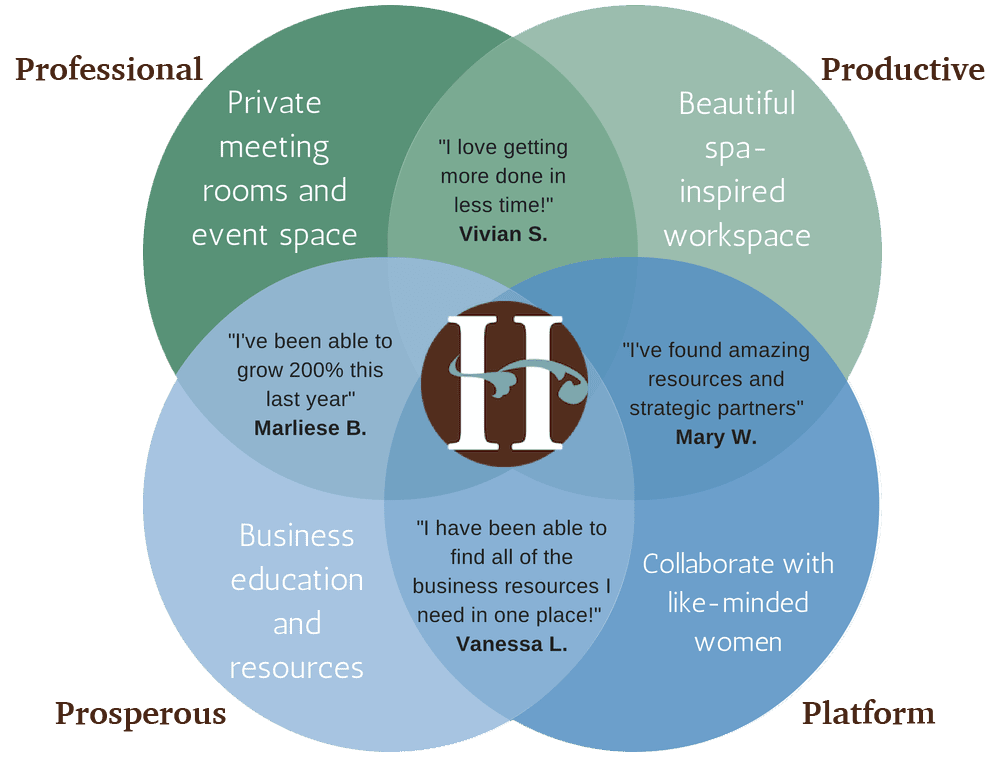 We're looking for a select number of passionate professionals who are excited about supporting the expansion of female entrepreneurship both locally and globally.  Are you a connector?  Are you a leader?  Tell us more about you…
Testimonial From A Current Licensee
HERA HUB BRAND VALUES
At Hera Hub we…
Are passionate about entrepreneurship, creating business opportunities for women and have confidence that women-owned businesses are the key to the next wave of U.S. prosperity.
Are committed to building community and believe that a strong group of supportive women are vital to creating business success.
Are fanatical about creating the perfect atmosphere, as we feel a beautiful workspace makes you more focused and productive.
Value flexibility and believe that you should have options to work from home as well have access to professional space on an as-needed basis.
Are dedicated to fostering a collaborative environment where we curate introductions and offer events that connect like-minded members.
Are passionate about education and self-development and believe that life-long learning is imperative.
Feel success breeds success and that sharing accomplishments inspires others to reach new heights.
Hera Hub Vision & Mission
To provide entrepreneurial women with a productive, professional work and meeting space, where they can connect with a like-minded community to connect, collaborate, and flourish. Our goal is to support over 20,000 women in the launch and growth of their business. Since opening in 2011, Hera Hub and its family of brands, have supported over 13,000 entrepreneurs.
Why choose this business model?
Currently 30% of U.S. knowledge-based workers are independent (freelancers, consultants, entrepreneurs). This figure is projected to reach close to 50% by 2020. Learn more: MBO partners Independent Workforce report.
Most of these independents work (and will continue to work) from home.  While this can be cost effective and convenient, many experience isolation and report difficulty focusing due to many distractions.
WHY COWORKING IS THE SOLUTION
The coworking business model was conceived to fill gaps between the various options available to independent workers. Shared work space provides these individuals with a professional presence, sense of community, and productive work space.  Coworking attracts those who are looking for connection.  It's an automatic network of like-minded entrepreneurs who can learn from one another and find new collaboration opportunities.  Shared office space, along with the trend shared economy, are not a trend, but rather the new reality.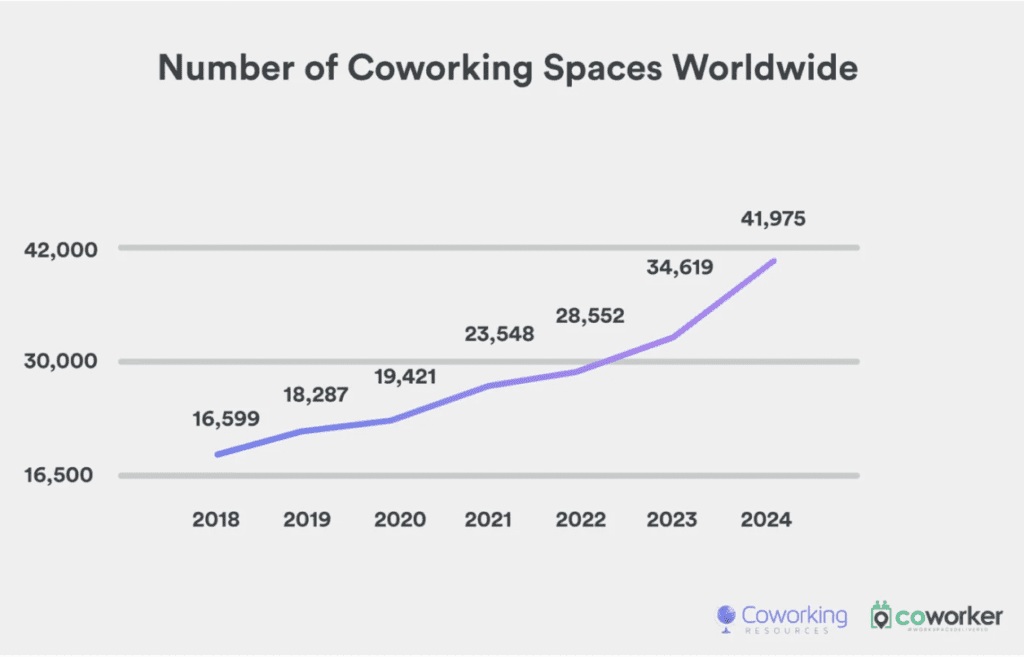 COWORKING GROWTH
Because of its versatile nature and need in the market, the number of coworking spaces has increased dramatically worldwide.  Here are the benefits – members of coworking spaces report…
84% said they were more engaged and motivated when coworking
67% said coworking improved their professional success
69% said they feel more successful since joining a coworking space
64% of the respondents said their coworking networking was a very important
Are you a connector?
Do you love bringing people together?  Do you find fulfillment in seeing your connections turn into much, much more?  Are you dedicated to making a difference in your community?  Hera Hub is committed to empowering female entrepreneurs and creating investment opportunities for business connectors.
HUBETTE LEADERS…
Love bringing people together to build strong connections
Have roots in their city and want to see their community flourish
Are passionate about supporting female entrepreneurship
Have an entrepreneurial spirit but don't want to go it alone
Are dedicated to playing an active role in the business
Have a natural aptitude for sales & marketing
Are actively looking for business investment opportunities
Becoming Part of a Movement
Hera Hub is becoming a driving force in the female entrepreneurial movement.  Creating a Hera Hub and joining our diverse family will inspire, connect, and enable your community to develop their best work every step of the way.
View this PDF to learn more about the Hera Hub package and pricing structure.  Pricing applies to U.S. locations.  We are very interested in expanding internationally as well.  Please inquire about bringing Hera Hub to your country.
Click the video below to learn more about the Hera Hub Collective – our unique licensing model.
Hear From Our Community Directors
Opening a brick and mortar business is a major life decision. According to the Small Business Administration 50% of all businesses fail in the first year and close to 80% fail in the first five years.  While there are no guarantees, investing in a vetted business model will give you a significant jump start on the market and ensure you don't make the same costly mistakes that others have made before you.  It also gives you a trusted business partner that is there for you every step of the way.  Also, it's a heck of a lot more fun to work with and collaborate with other passionate entrepreneurs than being left alone to "figure it out" yourself!