We support local female artists.
With its abundant natural light, sweeping ceilings and spa-inspired environment, Hera Hub Carlsbad is a natural setting in which to appreciate art. We are proud to support local female artists by displaying their works for purchase in our space and hosting a public art show to introduce them to our North County San Diego community. While the artists' works are at Hera Hub, they receive a complimentary membership, giving them access to important resources to help them expand their reach and grow their businesses.
Currently on display at Hera Hub Carlsbad:
Sylvia Becker-Hill
Susan Bell
Galina Marcus
Korin Chapman
Lizbeth Vega
Airies Bagalawis-Olaes
Scroll down to view all artwork on display at Hera Hub Carlsbad. Make an appointment to view any of the artwork shown below. Monday-Friday, 9am-5pm.
Intentional Creativity
Sylvia Becker-Hill was born in Dusseldorf, Germany and at an early age, became entranced by the local art scene. Only when she was in her 50s — after extensive education and over twenty years working as an executive coach and leadership trainer — did she finally make her way back to her dream of being an artist. Sylvia's paintings explore the sense and pain of disconnect between the idea of a publicly perceived persona and a deeper inner world experience; the disconnect between what society expects of us and our own soul's longings; the disconnect between mind and heart; the disconnect between us and our own bodies, us and nature, and us and the Divine.
See Sylvia's Work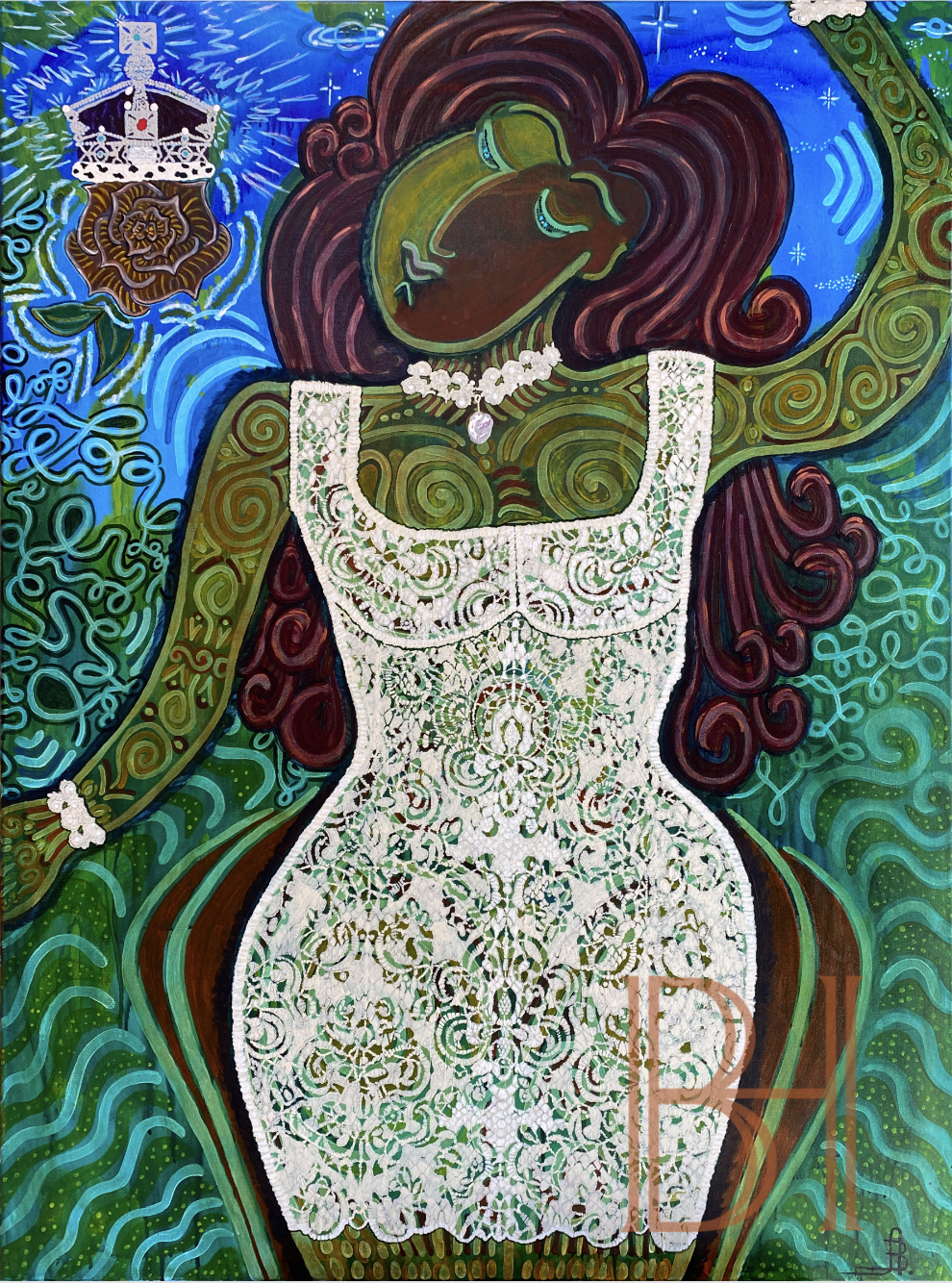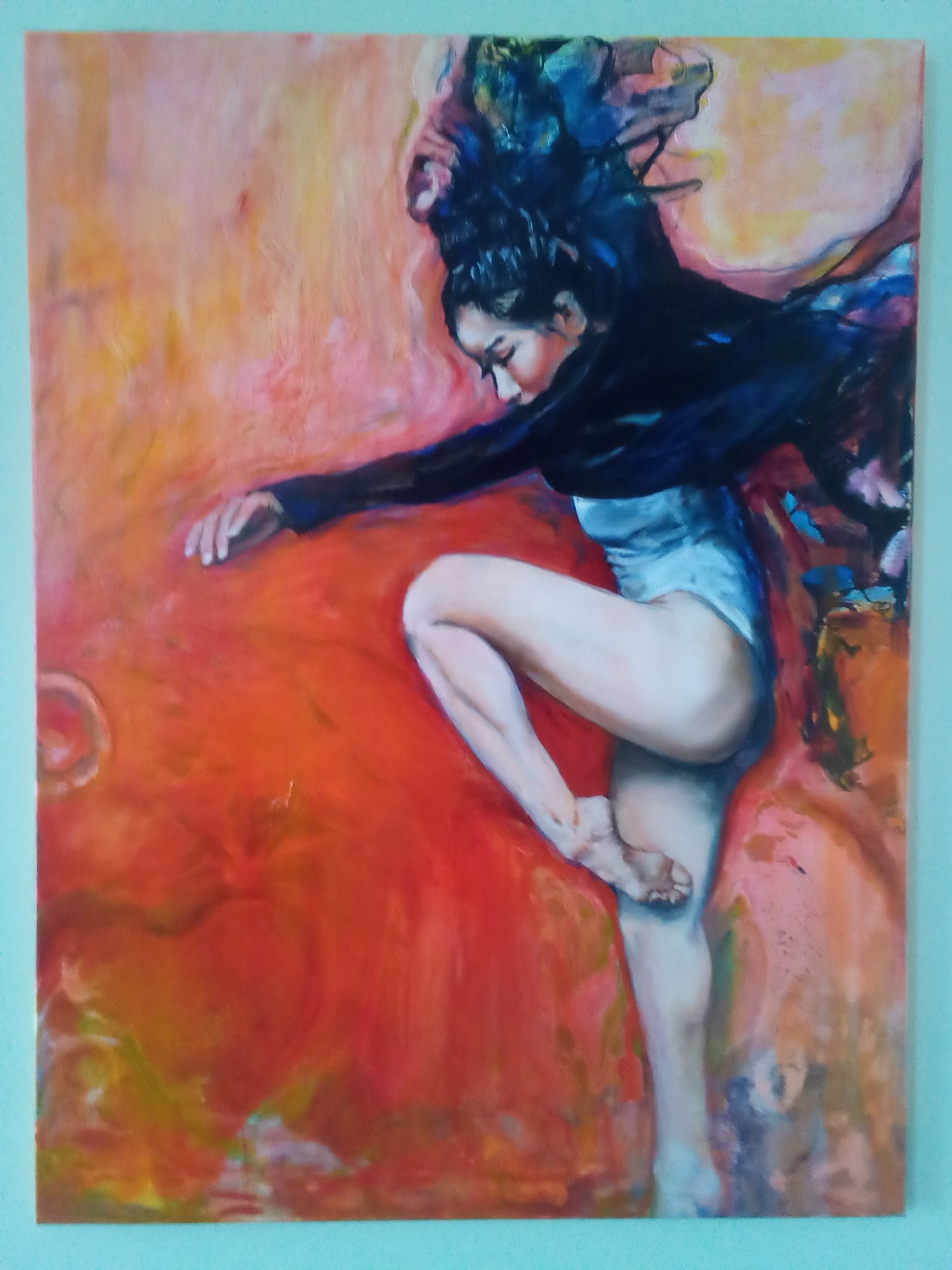 As a lifelong artist, Susan Bell is always looking for the next opportunity to translate everyday experiences into artistic expressions. Susan began painting when in her early 20s, she began to experience crippling anxiety. Art became a healing tool for her. Susan eventually became an Art Therapist, helping others to find transcendence through art. Susan's approach and output is constantly evolving as she hones her personal style. She is tough to typecast and works hard to ensure a true expression of heart and soul.
Susan is on the board of the Carlsbad-Oceanside Art League (COAL) and her painting "Dancing Like No One is Looking" recently won Best in Show at the North Coastal Art Gallery in Carlsbad Village. This painting, along with several others featuring women in movement, are on display and available for purchase at Hera Hub Carlsbad.
See Susan's Work
Galina is a self-taught artist, mental wellness advocate and environmental enthusiast. While painting and drawing since early childhood, she only began pursuing a career as a professional artist in 2018 when she joined the San Dieguito Art Guild in North County San Diego.
Galina has a particular affinity for acrylic painting and mixed media collages. Her work varies from pure abstract to representational, but always with a spin of symbolism and surrealistic influences.
"Through Her Eyes" highlights how women are the carriers of life, culture, faith, and relationships – in every society. This series celebrates the diversity and continuity of world cultures carried by women – priestesses, queens, shamans, goddesses, and mothers.
See Galina's Work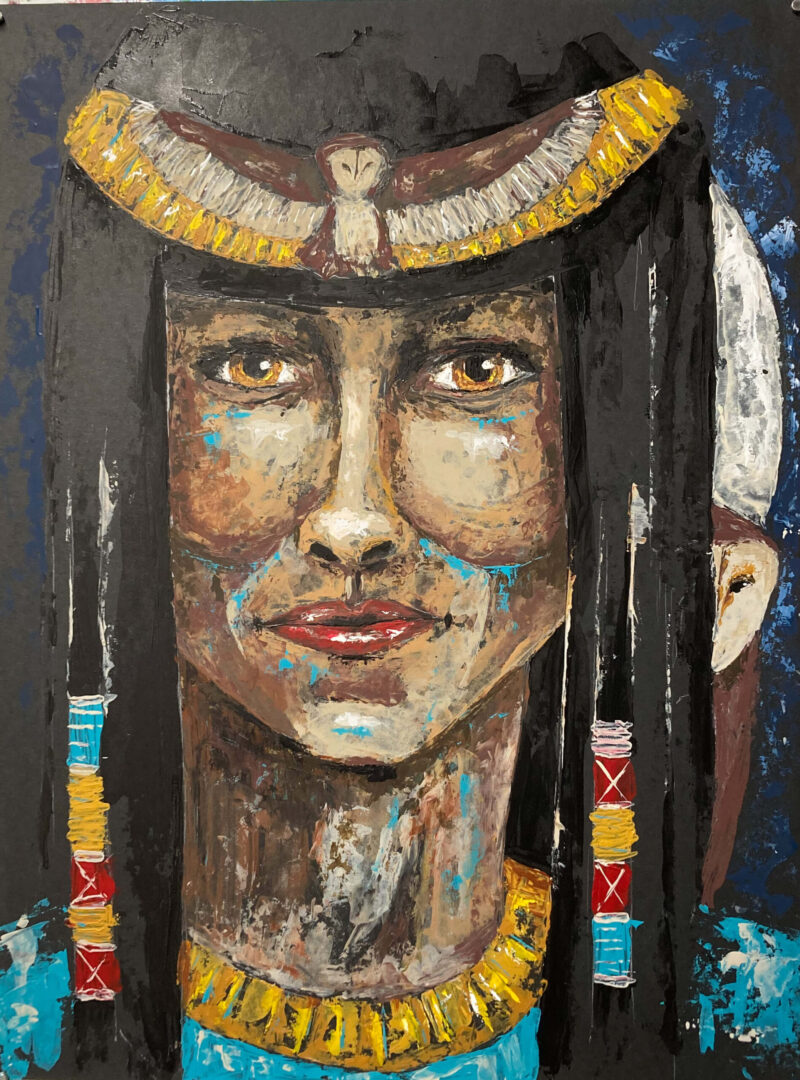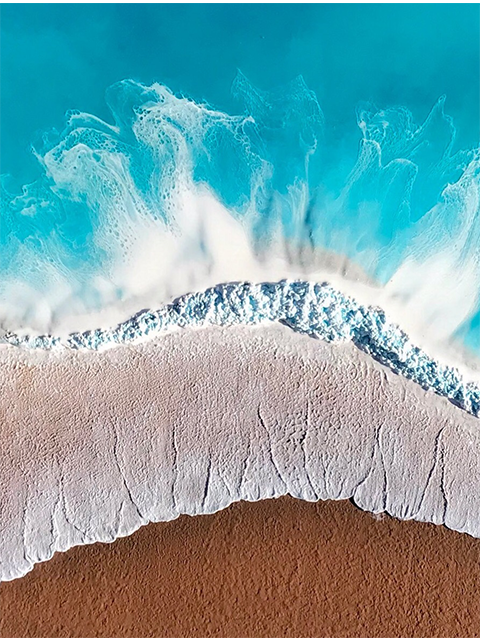 Korin Chapman
Coastal Resin
Born and raised in San Diego, Korin creates her work at her home and studio in Bird Rock, La Jolla. Taking inspiration from the coastline in her own backyard, Korin aims to recreate the awe striking views of her surrounding seascapes. A combination of mixed media and resin results in the depth and photo realistic aspects of her aerial perspective pieces, allowing them to live and exist wherever hung.
See Korin's Work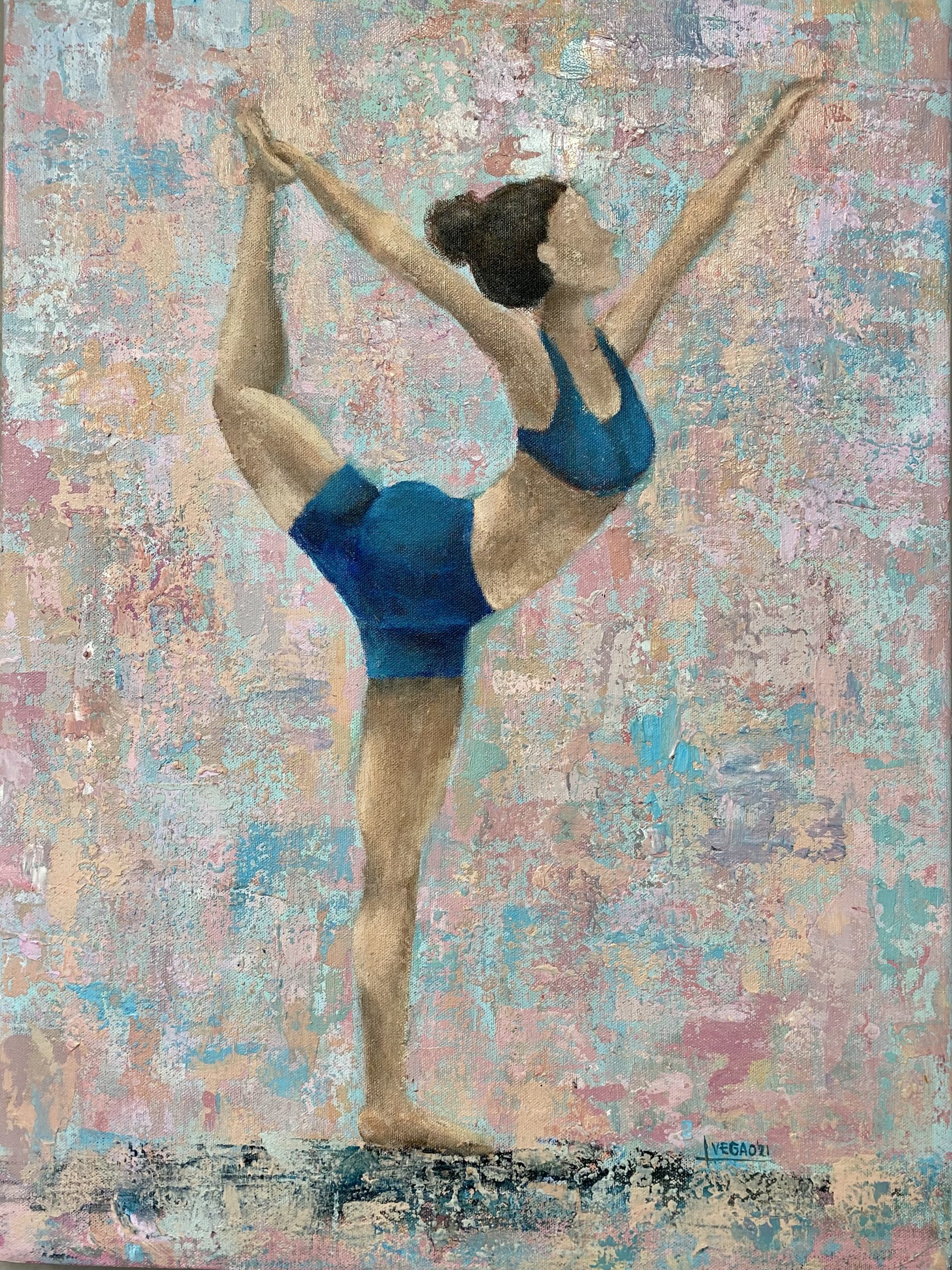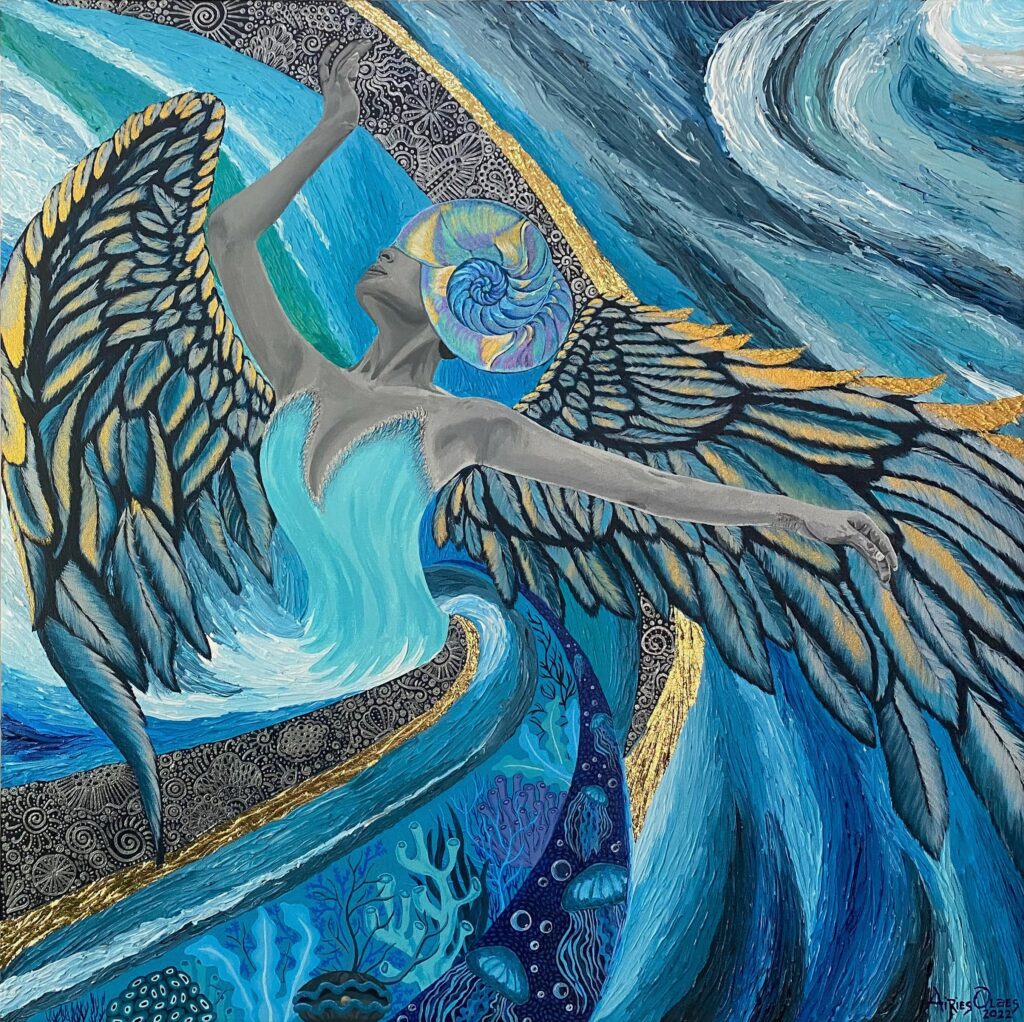 Airies Olaes
Angel of the Deep
Airies is an engineer by profession and an artist at heart who has loved all things creative ever since she was a child. Her work features a combination of different strokes, elements, and perspectives. Airies paints stories and uses collage techniques to convey her message. Exploring surrealist concepts in art is where she found complete creative freedom. She use faceless subjects to emphasize the figure's general form, leaving room for viewers to see themselves in the art. She loves being able to evoke the viewers' emotions and build an emotional connection through her artwork.
See Airies' Work