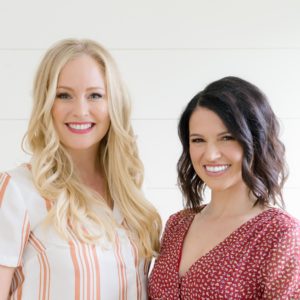 The Sweet Kindred specializes in visual branding through social media and events. Co-Founders Kacie Bluhm and Lisa Callaghan offer over 20 years combined experience in brand and social media strategy, strategic event planning, and relationship development. With a diverse background of clients ranging from small startups, to nonprofits, to multi-billion dollar corporations, The Sweet Kindred helps craft consistent visual messaging across a number of platforms and mediums, showcasing your company's mission and values.
About Lisa: "I specialize in brand strategy, digital marketing, social media strategies and content production. Over the last 8 years I've helped companies build brand awareness and develop a loyal audience through visual storytelling and brand consistency. I create the strategy, ideation and development of social media and digital strategies that align with the company's goals to engage the target audience and expand reach. I help companies stay on brand through the company's voice and brand positioning, aesthetic across website, social media handles, and marketing collateral to create a consistent unified tone to tell a story and leave a lasting first impression."
About Kacie: "For the last 13 years, I have worked as a strategic event planner, crafting thousands of events to move business' and nonprofits' goals forward. This includes building launch event programming, developing marketing and communication plans, creating multi-year comprehensive strategic community outreach plans, and consulting with nonprofits on annual events to re-engage donors. My events are audience-driven, strategic, and crafted with experience, engagement, and outcome in mind. I help businesses grow by connecting them to their customers in a meaningful, memorable way."
You may want to ask Lisa and Kacie questions related to:
– How can I better use Instagram to engage with my customers?
– Does my Instagram/Facebook/website visually represent my business' goals?
– Does my Instagram/Facebook/website tell the story I want it to? Or is it sending mixed messages?
– How can I shift my visual messaging to attract a specific type of client or customer?
– What sort of events are best for my business?
– How can I market my events?
Learn more about The Sweet Kindred and connect with them during their
GURU hours.
Email:
kacie@thesweetkindred.com
lisa@thesweetkindred.com
Website: www.TheSweetKindred.com