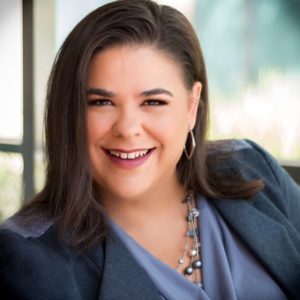 As one of the foremost branding photographers and image-based branding strategists in San Diego, Nikkie Achartz has leveraged her background in psychology, marketing, and sales, to help hundreds of entrepreneurs create a visual brand that boosts relationships, referrals, and revenue.
Beyond photography, Nikkie helps clients develop a comprehensive visual marketing and sales strategy that integrates the right mix of psycho-graphic behavioral profiling, impact driven images, and sales model development to build the KNOW ⇨ LIKE ⇨ TRUST ⇨ BUY relationship. She believes sustained profitability is a result of strong brands, strong buying triggers, and a streamlined sales conversion process.
You may want to ask Nikkie Achartz questions related to:
Guidance in helping you identify a target market that will properly value your services – If I "niche" will I be leaving money on the table from other potential sources?

Identifying the compelling fears, pains, and desires of your ideal client – How are you ideally positioned to meet the needs/wants of your target audience?

Support matching your brand with the ideal target market – Do you want high end clients, but have a bargain basement brand?

Understanding how much time you must spend "on" your business vs. "in" your business – How do you get off the feast-famine income roller coaster that often comes with a service-based business?

Understanding your revenue funnel and how to move potential clients from "hello" to bigger ticket packages – How are you converting inquiries to income in a way that allows prospects to easily "buy in" to your services without causing instant sticker shock?

Ways to add value so you don't get caught in the discounting trap – In what ways are you standing out in the crowd of your competitors without engaging in a "race to the bottom" pricing plan?
You can meet with Nikkie every Wednesday 10am-11am by booking a phone call or virtual appointment here.
Website: www.SNAPSavvyStrategies.com
Email: nikkie@SNAPSavvyStrategies.com