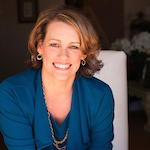 Karleen Harp is a personal brand copywriter who specializes in helping entrepreneurs, experts, and executives define their "secret sauce" and express their expertise to the world. With a background in corporate human resources and recruiting, Karleen has been interviewing to differentiate professionals for more than 15 years. She uses this expertise to help clients create personal brand messages that reflect their unique value on LinkedIn, biographies, speker one-sheets, resumes and CVs.
You may want to ask questions related to:
How do I optimize key words in my personal profile so I can be FOUND by my ideal client or employer?
What do I need to include in my profile so that my ideal client is INSPIRED to contact me?
Do I really need a company page on LinkedIn?
How do I market on LinkedIn without being "spammy?"
What is the best way to grow and nurture my network?