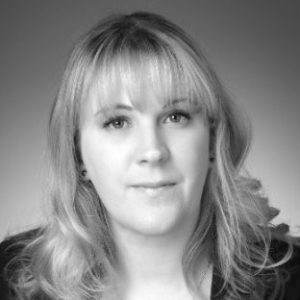 After spending the majority of her professional career as an HR Leader in various startup and non-profit organizations, Hera Hub GURU Cheryl St. Cyr embarked on a new journey as an HR Consultant with a few trusted and talented colleagues – and never looked back! In this new direction, Cheryl has had the opportunity to collaborate with accomplished and brilliant professionals, all working towards the same goal of creating the most efficient business processes possible.
Cheryl is obsessed with structure and problem (read: puzzle) solving, and both skills lend themselves well to the world of people culture and human capital compliance. Smart business owners recognize the part their people play in synergistically making them the top choice for their customers. Cheryl partners with leaders to not only take the worry out of managing the complex world of employment, but also to provide insight and strategy for culture definition and improvement. Cheryl is a Thought Leader in the People and Culture movement but understands the paperwork and policies needed to have flawless execution in order to support the vision.
Questions you may want to ask Cheryl include:
What documentation, posters, practices, and procedures do I need to have in place as a business owner to maintain compliance with state and federal laws?
Why does my small business need a Company Handbook? Job Descriptions? Mission, vision, and values? Performance management process?
How do I start a/multiple benefits program(s) for my team members? Medical, dental, vision?401k? Health and wellness? Professional development?
What are key components to team member retention and acquisition? Sourcing ideas? Non-monetary incentives? Culture and branding opportunities
How can I better structure my organization in order to optimize workflow and communication dissemination?
Cheryl has experience in the following areas:
Conflict resolution • Grievance processes • Internal investigations • Management-employee communications • Onboarding and offboarding procedures • Employee paperwork • Handbook creation and updates • Performance management • Professional development and planning • Intranet structures • HRIS implementation and administration • Full-cycle recruiting • Retention strategies • Salary reviews and compensation analysis • Benefits administration • Job descriptions and profiles • Succession planning • Payroll setup and administration • Bonus structures • Company branding strategies • Executive and leadership coaching • Non-monetary rewards and benefits • State and local employment law compliance • Workers' compensation claims • HR file records and retention policies • HR audits • Interim HR leadership • FMLA/LOA/CFRA/PDL administration • Mission, Vision, Values creation facilitation • Diversity and inclusion strategies • Skills assessments • Wellness programs • Employee engagement and satisfaction surveys and action plans
You can meet with Cheryl every Thursday 12-2pm by booking a phone call or virtual appointment here.
Website: http://www.linkedin.com/in/cherylstcyr/
Email: cherylmstcyr@gmail.com