The following is one of a 3-part series on human resources and employee considerations in returning to work in the era of COVID-19 by Hera Hub Carlsbad HR & Culture GURU Cheryl St. Cyr. Read on to learn more about how you can schedule a free 30-minute consultation with this experienced HR consultant.
With some small companies receiving PPP provisions, many are wondering how to safely and effectively recall furloughed and laid off employees. The following will give you some suggestions and action items to begin developing a robust action plan:
Review the employee's paperwork and status change date
Identify

paperwork

that has expired and/or is in need of renewal (I-9, W4, policies, agreements, etc.). 

If you rerun a background check, make sure the returning team member signed the release agreement (even if they've already completed one in the past).

A note on I-9s:
If an employee was on furlough and maintained their employment status, employers may generally continue to use the I-9 currently on file for the employee.

If employment was terminated and the employees time with the company ended per their status change form, you may want to update their I-9 form on file.
Because recall scenarios and company particulars can vary, it is best to seek guidance from your HR team before beginning the process of recalling employees.
            As always, make sure you treat all employees equally to avoid claims of discrimination.
       2. In this COVID-19 era, make sure to stagger groups of returning employees.
Vary their start dates.

Be sure to update returning employees on your COVID-19 safety and communication procedures and any changes in other policies.

If you are bringing employees back for only partial workload (or on a diminished work time schedule), consider the CA EDD Workshare program to better maintain your valuable and trained staff.

Consider provisions offered for

high-risk

returns; remote work is a great way to better ensure a high-rick employee's safety.

Be sure to address in your policy, action plans for employees who decline the offer to return to work (report the declination and save the communication in their personnel file; always get acceptance and declinations in writing if at all possible).
       3. What if an employee refuses to return to work?
Make sure you have the offer particulars in writing:
Return start date.

Any changes to the employee's original rate or pay and/or work schedule.

Job title and description.

Any changes in policies including new COVID-19 related sanitation, cleaning, and health screening protocols.
If the employee cannot return to work, they must notify the employer in writing. 
Let the employee know that the company has reopened for business, adhering to State and Local COVID-19 guidelines, and work is available for them. These facts make the employee ineligible for unemployment benefits if they refuse to return, unless they are not able to come back for reason protected by COVID-19 legislation (i.e. they have COVID-19, they are caring for someone with the disease, they have no childcare due to school shutdowns or caregiver closures, etc.).
Note that employers are required to notify EDD that work is available and that the employee refused to work. 
If EDD finds that the employee is receiving benefits, or received past benefits, under fraudulent information they will be required to pay those benefits back, with possible additional penalties.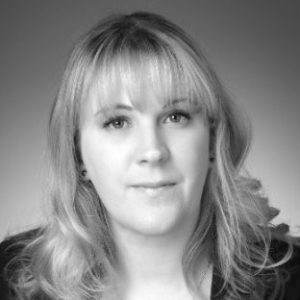 After spending the majority of her professional career as an HR Leader in various startup and non-profit organizations, Cheryl St. Cyr embarked on a new journey as an HR Consultant with a few trusted and talented colleagues – and never looked back! In this new direction, Cheryl has had the opportunity to collaborate with accomplished and brilliant professionals, all working towards the same goal of creating the most efficient business processes possible. Cheryl is obsessed with structure and problem (read: puzzle) solving, and both skills lend themselves well to the world of people culture and human capital compliance. Smart business owners recognize the part their people play in synergistically making them the top choice for their customers. Cheryl partners with leaders to not only take the worry out of managing the complex world of employment, but also to provide insight and strategy for culture definition and improvement. Cheryl is a Thought Leader in the People and Culture movement but understands the paperwork and policies needed to have flawless execution in order to support the vision. She is also the Human Resources & Culture GURU at Hera Hub Carlsbad. Visit
our calendar
to schedule your free one-on-one appointment with Cheryl.
https://www.linkedin.com/in/cherylstcyr/