The following is one of a 3-part series on human resources and employee considerations in returning to work in the era of COVID-19 by Hera Hub Carlsbad HR & Culture GURU Cheryl St. Cyr. Read on to learn more about how you can schedule a free 30-minute consultation with this experienced HR consultant.
If you were able to send some of your employees' home during the height of the San Diego shut down, you may find it beneficial to keep these options available to employees indefinitely. Benefits to teleworking, or partial remote work policies may include:
Increased employee retention and satisfaction.

Greater work-life balance.

Decrease in time spent in traffic (employees are able to get more sleep).

A possible decrease in physical office space rent (less staff in the office means less office needed).

Increased productivity (some employees work better in a home office space).

Remote work options may open an employer up to a larger pool of talent.

Additional work hours and shifts (since employees will not have to include commute times in their daily schedules, earlier start/end times may be more palatable).
When thinking about creating a non-emergency teleworking program, there are several ideas employers will want to consider: 
Identify the need.
As anyone who has ever written a Standard Operating Procedure knows, you need an objective. This helps to define and guide the project and give meaning to the policy. Answering the question, "Why do we need a FWS?" will give you a good starting place for this element.
      2. Having a well thought out flexible work policy is key to the success of any program. Answering some key questions about your remote work policy will help shape your procedure and form the initial program outline. Questions like: 
"Which departments and/or positions can support an FWS?"

"How flexible can the company be with this policy?"

"Is a Condensed Work Week a possibility?"

"How will the FWS work with our vacation and sick time policies?"

"Who approves an employee's FWS?"

"What training, if any, will be needed to ensure managers treat employee requests equitably?"

"What impact will an FWS have on client or customer services and response times?"
When addressed in the planning phase of the policy, answering these questions will considerably decrease the number of issues that surface post implementation.
The more thoroughly you plan for all contingencies, the better prepared and informed you will be able to keep your managers and team members during busy times. A Flexible Schedule Committee in conjunction with counsel from an experienced HR professional will help your company think through various scenarios that may come up during any FWS policy.
        3. Types of teleworking schedules offered.
Partial remote work schedules may include 2-3 days WFH and 2-3 days in-office, split days, or rotating on/off weeks.

Full remote workforce or departments.

Shortened or early-leave days.

Flexible start/end times or customizable in-office schedules.

Condensed workweeks (this option must be decided by a company-wide vote and the State must be informed).
        4. Decide who can telework (what titles, departments, and/or employees with applicable responsibilities) and how often. Again, answering some key questions will help fine tune this section:
Does the position contain job duties that require resources that may only be found and accessed on company premises?

Does the position require the employee to be onsite for in-person customer and/or client interactions?

Does the position have access to all required tools and information necessary to complete their daily tasks?

Does the position have enough autonomy to maintain a remote work schedule?
If the position job description doesn't already lay out the specific tasks required to complete daily operations, make a list with such tasks and see how much of the job can be done remotely.
        5. Lay out your process for requesting telework schedules. It's ok to start slow and set reasonable limitation on remote work requests in the beginning, to make sure the program is a good fit for the position in question. Include in your policy:
Reasons telework options are being offered.

Any trial period (i.e. employees approved to telework will "try out" the schedule for a 3-month period and complete an evaluation with their manager at the end of the trial time).

Eligibility requirements.

Equipment required to complete the employee's job tasks remotely.

Information security protocol and policies.

Time keeping requirements.

Manager check-ins and 1:1 schedule.

Safety considerations for at-home work arrangements.

A note that the employer reserves the right to revoke, change, or cancel the remote work program at any time.

Arrangements and approvals are given on a case by case basis.

If you are allowing some positions to work from home full time, note that they may be required to come on site occasionally for training, teambuilding, or other purposes related to their position and the needs of the company.
        6. List your criteria for evaluating the success of the teleworking program.
Has productivity lagged, maintained, or strengthened since the employee(s) started their remote work program?

Are participating employees efficiently completing their daily tasks, meeting deadlines, and completing goals?

Are managers able to contact remote employees as needed, or with minimal lag in response time?
Metrics for success will vary from business to business, but it is important to understand and list the desired outcome(s) of the program before implementing any policy.
        7. Make sure you research and note your outline policies and consider any legal issues.
Reimbursement for internet usage.

List equipment used and owned by the employee, noting any additional compensation required for business purposes.

OSHA requirements.

Workers' Compensation requirements.

Time-keeping tools than may be easily accessed and updated remotely.

Clearly define what "hours worked" means and include examples.

Make sure you provide overtime expectations and any prior authorization requirements in the policy.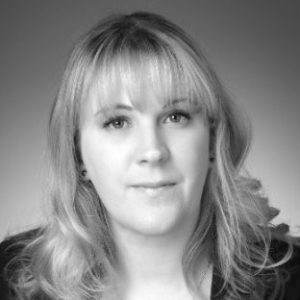 After spending the majority of her professional career as an HR Leader in various startup and non-profit organizations, Cheryl St. Cyr embarked on a new journey as an HR Consultant with a few trusted and talented colleagues – and never looked back! In this new direction, Cheryl has had the opportunity to collaborate with accomplished and brilliant professionals, all working towards the same goal of creating the most efficient business processes possible. Cheryl is obsessed with structure and problem (read: puzzle) solving, and both skills lend themselves well to the world of people culture and human capital compliance. Smart business owners recognize the part their people play in synergistically making them the top choice for their customers. Cheryl partners with leaders to not only take the worry out of managing the complex world of employment, but also to provide insight and strategy for culture definition and improvement. Cheryl is a Thought Leader in the People and Culture movement but understands the paperwork and policies needed to have flawless execution in order to support the vision. She is also the Human Resources & Culture GURU at Hera Hub Carlsbad. Visit
our calendar
to schedule your free one-on-one appointment with Cheryl.
https://www.linkedin.com/in/cherylstcyr/