We are pleased to announce our Fall 2020 Hera Launch Program. The next cohort will start on Monday, September 28th, from 4:00 to 6:00 pm, and run for 6 weekly sessions, ending on November 9th. We will skip October 12th for the holiday. Sessions will take place on Zoom and use our StepstoStartup platform. Registration will close on Thursday, September 24th, since there is some prework that will need to be completed prior to the start of the first session.
A high-achieving professional in the public or private sector and looking for more autonomy and flexibility as a next step in your career?

Thinking about starting a consulting business given your years of experience and subject matter expertise, but are not sure where to start and what resources you will need to be successful?

Wondering how you can keep from giving your consulting services away for free at a dinner meeting?

Aware that there are resources available to help you start a business, but don't feel that they are the best fit for you and your business?

Struggling with how to price your experience and expertise?

Miss the support and the opportunities to collaborate with coworkers and worry about the isolation of starting your own business?
Over 80% of Hera Hub members are just like you.
We know what it takes for a woman to build a thriving consulting/professional service-based company and the pitfalls that many of them experience. We have designed our launch program specifically for these types of companies and can support you as you launch your business. No tech startups in this program, only consulting or other service-based businesses.
Our goal is to help you shorten the time it takes to get your business up and running!
Over those 6 sessions, we will cover:
Customer Discovery – Discover who is your customer so you can effectively market to them
Business Model – Define your target customer, your products and how you will take them to market
Positioning/Target Market – Uncover the true benefits your customers will achieve from working with you vs. your competition
Pricing – Develop a model that makes sense for your true costs that is priced right for your customer's budget
Marketing/Sales Funnel – Create a marketing and sales strategy/system to achieve repeatable success
Projections/Budget/Reporting – Develop business tools and practices to help you understand your financials and projections
This program is built to help you determine what your business will look like. We won't ask for equity or revenue share, make you build a business plan, or force you to change your business. This is YOUR business after all!
But what we will do is help you understand your goals, focus on your winning tactics, and care about your success.
The regular price for this program is $999.00, but we are extending the early bird price of $749 to all participants in this cohort. If are also happy to put a payment plan in place if it would be helpful.
If you would like to learn more, please complete this form.
Once you have submitted the form, we will contact you to discuss the program in more detail to make sure it's a great fit for you.
What Former Participants and Mentees have to say:
"I highly recommend the Hera Hub launch program. Both Julia and Ze are brilliant serial entrepreneurs and mentors, and I'm so glad I opted into their program. I decided to invest in participating because Julia gave me fantastic advice about how to get consulting clients and to not just give away advice for free all the time. I literally use the phrase she recommended every time I talk with potential clients, and within two months of starting my consulting services I have 14 clients. Even though I have an MBA and a substantial amount of experience in business and advising entrepreneurs, I've still learned a lot and gotten wonderful and unique advice from both of them. The program is extremely reasonably priced – in fact I actually made back the entire program cost in new client revenue just by doing one of the homework assignments. A lot of my clients are working on starting their own businesses as well, and I will definitely start including this program as one of my go-to recommendations."
Working with Julia in the 90 Day New Member Commit to Success Program was amazing. She has the capacity to see your whole business, understand every part of it and give you concrete ideas to get results. Her experience, knowledge and empathy were the best booster to make my business flourish as soon as Spring starts. As my business evolves with the seasons, following nature path, I hope to keep having her wise feedback as the nourishment of Hera Hub community.
Participating in the Hera Launch program has been beneficial to the growth of my business. As a new entrepreneur in the service-based sector, I found that I was trying to learn in the dark. The program helped me to see the big picture and forced me to ask pertinent questions regarding my business. I also had the chance to meet and network with other women entrepreneurs.
I walked away from the Launch program feeling confident, empowered, and armed with the tools to take my business from idea to reality. I still have many challenges ahead but I now know that I can actually meet my goals.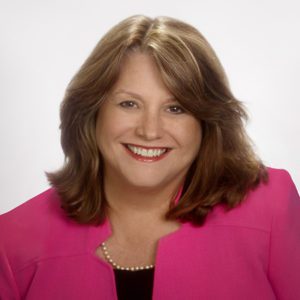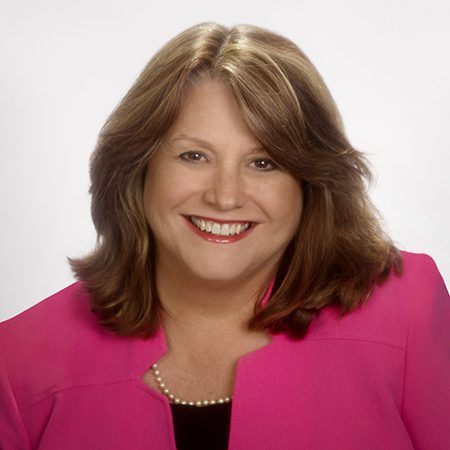 Julia has a passion for helping women launch and grow their dream businesses. Julia has decades of experience helping build up businesses through her vast knowledge of HR and Finance. As a mentor she is thoughtful, patient, kind, and honest. She is quick to encourage, but also to help redirect and make sure you are going in the right direction to really grow. She cares deeply about the health and success of all the business owners she works with, making her mentor experience that much more valuable and profitable.