The National Women's Business Council published a report in June of 2017 entitled Millennial Women: The Future of Entrepreneurship in America. It discusses the gap between the generation's desire and pursuit of entrepreneurship, the impact of student loans on business formation rates, and the motivations and challenges for millennial entrepreneurs. Millennial Hera Hub members embody the patterns relayed in the report in their professional journeys.
"I think that millennials place a high value on finding purpose in their job," says Charlotte Vitak, who graduated from the University of San Diego in May of 2017. "I think that if they can't find a job that suits their needs—intellectually, financially and in terms of purpose and vision—then they will kind of redirect and create their own venture."
Vitak is the founder of My Story, a live storytelling program that helps college students practice empathy, build community and effect change. In addition to finding purpose, she also attributes the rising popularity of entrepreneurship to increasing encouragement on college campuses, such as startup competitions, which she says create an environment for students to find opportunities and realize early on that entrepreneurship is a viable path. Vitak also holds the gig economy responsible for this generation's rise in desire to pursue entrepreneurship.
"It's becoming more and more normal for people to have three or four side hustles as opposed to one nine-to-five," Vitak says. "So, I think that people are getting more picky and more choosy because there's more options and more opportunity to do what you want."
While millennials are more likely than previous generations to pursue entrepreneurship, they are far less likely to be successful. A question that the Millennial Report poses concerns the rewards and risks for millennial women entrepreneurs and how these circumstances create the gap between the 60% of millennials who consider themselves entrepreneurs and the 5% of millennials currently running a business.
"The reward is that it's an exciting time to be a woman in business, an exciting time to be a young woman starting your career because a lot of doors are opening and people are excited about women in careers," Vitak says happily. "I think that is super cool. When I tell people, they automatically respond with an extra air of excitement and pride, like, 'oh, wow, it is so great that you're doing that.' It makes me feel good that I'm taking this unchartered path and people are responding to it really positively. The risk is, 'am I wasting my time when I could be starting a more traditional career?'"
For Vitak, the rewards outweigh the risks. Because she has support from her parents and won a grant from a business competition at her college, she is fortunate enough to not have to worry about the financial risk that plagues millennial entrepreneurs, and is cited in the Millennial Report as the most common obstacle for them.
"If you're not from a background where your friends and family can give you money, it is harder to start a company as an entrepreneur," says Katharine Johnson, founder of Justmuni. "My company—I was lucky—had a low startup cost, so I was able to bootstrap the entire project myself. I also met women in the startup community, where there are grants and pitch competitions."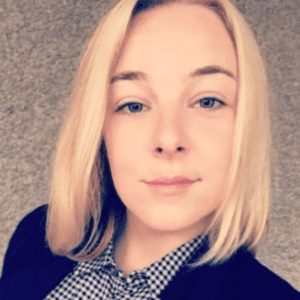 Neither Vitak nor Johnson face significant financial challenges, which serves as a major contribution to the success of their businesses. Johnson's business, Justmuni, is a phone application that locates companies that are women-owned, minority-owned, sustainable and local. Along with My Story, Justmuni is a millennial company focused on positive social change, which the Millennial Report notes is a common motivation for entrepreneurship for this generation, especially for women.
"When things get tough, I think about all of the women, the mothers, that start companies and are working every single day," Johnson says. "That's what motivates me. I want those businesses to be the ones we're supporting."
With great motivation comes great challenge. Vitak struggles with the personal side of entrepreneurship, saying that self-doubt and loneliness are her biggest challenges. The Millennial Report suggests that along with financial challenges, lack of experience is what hinders millennial entrepreneurs. Both Vitak and Johnson emphasize how difficult the self-management side of entrepreneurship can be for a recent college graduate.
"I've had to teach myself and keep myself accountable for everything that you would learn in your first job," Vitak says. "Everything from keeping a steady schedule, whether that's nine to five, mine's more like ten to six, and all of those things that are set up for you in your first job. The things that are forced upon you in a good way in that all of those structures and systems are already set up for you to jump into. I've had to set all of that up for myself."
The risks and challenges that Vitak and Johnson face surely contribute to the gap between desire and pursuit of millennial entrepreneurship, but the thing that separates them from other unsuccessful businesses is not only their financial security, but also their passion. Because they love what they do, the challenges are worth it. Another thing that keeps these millennial women entrepreneurs feeling optimistic is connecting with other like-minded women.
"Networking is my biggest tool. Because I'm working alone, I have different people that I go to for different aspects of my life and business—when you're an entrepreneur, your life and your business are one," Vitak says gratefully. "I have mentors, outlets, even my friends and family, who are people I can talk to, connect with and get advice from. If I didn't have them, I don't know what I would do."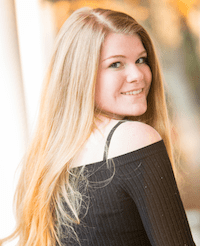 Molly McGourty brings her literary background and interest in women's issues to her internship at Hera Hub DC. She is a sophomore at Skidmore College where she studies Psychology and pursues her extracurricular theater passion. While she is originally from Boston, MA and attends college in Saratoga Springs, NY, she is spending the 2018 Spring Semester in American University's Washington Semester Program to experience the field of Journalism.
Email: mm7930a@student.american.edu