Hera Hub DC is excited to share Startup Stories from our members. We periodically interview incredible business women from a variety of backgrounds and disciplines. Our goal is to share our members' wonderful stories with the public.
Julie Kantor, owner of Twomentor, helps companies build mentoring & sponsorship cultures with a passion for elevating women and millennials in the multi generational workforce. She has been a member of Hera Hub DC for 3 months, this is her startup story:
What was the inspiration behind your business?
Over the past three years and after speaking to 400- 500 major companies, I found that few had formal mentor training and most had good intentions but needed more infrastructure in building a quality mentoring program. Further, there was a significant business case for mentoring (Wharton did a study where mentors were promoted 6x more and mentees 5x more- retention 20% higher at Sun Microsystems– the cost of replacing an employee can equal over one years salary). I decided to build around supporting companies in building mentoring cultures. We focus on creating ongoing strategies in building corporate mentoring initiatives, global speaking on women in STEM, Millennial retention through mentor training and dynamic flash mentoring sessions. The company just developed a wonderful Mentor Road Trip™ Action Guide & Training for use corporate clients.
We are also passionate about women entrepreneurs and building co-sponsorship initiatives. A mentor speaks to you, a sponsor speaks about you behind closed doors.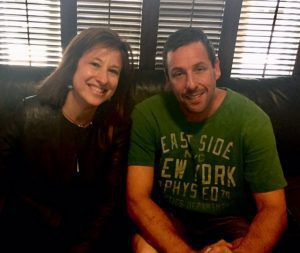 Who are your clients and what do you do for them?
Federal Reserve Bank, World Bank, American University. I have worked also with Cisco, Tata, Women in Tech, WITI, InfoComm, Samsung and more. Currently co-chairing Leadership Greater Washington
Services
1] MentorCULTURE Strategy Consulting
Our new multi-generational workforce and women in particular need role models, mentors, and sponsors. We can work with your team in HR, Diversity or OD to build initiatives around all three. Over 75% of our millennial workforce view having a mentor as crucial to their professional success. Through a retained 6-12 month consultancy you get the full package:
II. Mentor Training
Highly interactive so your employees feel truly engaged. Full or half day corporate mentor training sessions addressing engagement of women and millennials in their careers and skills-based mentoring as part of the solution. Includes an advance leadership strategy session with targeted training against your top objectives. Subscription offerings for multi-locations.
III. Keynote Speaking and Facilitation
We have presented at more than 40 conferences, including: US News & World Report STEM Solutions, European Union, The World Bank, Women in Technology International (WITI), Women in Technology, Women MBA International, US Department of Labor, US State Department, The Federal Reserve Bank Leadership Greater Washington,; three major national conferences sponsored by ExxonMobil; and over 20 higher education institutions including Georgetown Business School, Harvard University and George Washington University. We facilitate dynamic World Cafe style peer to peer learning sessions.
Our Affiliate Partners
We have a vast network of partnering consultants who can provide additional training on women in leadership, unconscious bias, working with the millennial workforce, teacher/school models, conference speaking, intrapreneurship, best-in-class online mentoring platforms, Twomentor coaches network, and so much more.
Click here for more information on our services.
How/Why did you choose your business name?
The word MENTOR needed to be more inclusive…
By adding TWO + MENTOR you get the word 'WOMEN' into MENTOR…
and it takes TWO
(TWOMENTOR)
What do you love most about your work?
Building an airplane in the sky! Building a social impact company and engaging w/ so many amazing leaders on big issues of employee engagement, retention, multi-generational workforce, culture, women in the workforce, Women in STEM, and entrepreneurship– all passions
What is the biggest challenge in running your own business?
I wrote a piece for the Huffington Post on our first year– The Entrepreneurial Road Trip
I love top 10 lists and I love 'lessons learned', so I put down a few reflection points on highlights for the year trailblazing a new company. I don't want to sugarcoat the entrepreneurial process and say it was a breeze. In fact, it has been one of the hardest things I have ever done professionally. Along with the road trip analogy, there was car sickness, winds that could have pushed us off the road, a few flat tires for sure. There were also open roads of creativity, strong coffee and gorgeous skyline views. I am filled with gratitude and awe in each new part of the entrepreneurial process.
http://www.huffingtonpost.com/julie-kantor/an-entrepreneurial-road-t_1_b_12428920.html
What are your/your business' goals for the future?
Working on scalability plan now… more to come.
What advice would you give to a new entrepreneur?
Put together a board of advisors and have a financial runway– keep your confidence HIGH– you will need it. Banish fear and embrace creativity…
---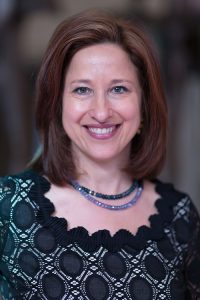 Julie Silard Kantor, an 'all-in' roll-up your sleeves leader & social impact entrepreneur committed to building mentoring cultures to drive employee engagement and elevating women in the STEM workforce. Whether in a board room with executives or working with collaborative teams, Julie instills excitement, inspires commitment, and demonstrates an unwavering drive to help others succeed.
Contact Julie at julie@twomentor.com