Shared offices are changing the way people work and how new businesses grow. According to GCUC, Global Coworking Unconference Conference, the number of coworking members worldwide is expected to rise to 3.8 million by 2020 and 5.1 million by 2022, at an average annual growth rate of 24.2%. The number of coworking spaces in 2018 doubled to 18,900 from 2015's total of 8,900. Why are shared offices booming? Why do more and more people find that renting a coworking space is a good option? The secret is in its membership benefits.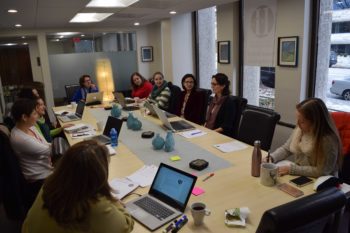 Price
Moving into a coworking space saves initial expenses for your business. One of the main reasons small companies decide to join coworking spaces is because they do not require a security deposit which can be a heavy burden to early startups. Coworking membership saves your money, time and effort by providing a fully furnished office in a great location with amenities and perks for members. High-speed internet, meeting rooms, conference rooms, phone booths, coffee, and snacks are some of the features that shared offices provides you. Besides, month-to-month memberships give startups some flexibility in dealing with their rapidly changing business situations.
Productivity
To boost the productivity of its users, coworking spaces provide different types of membership plans depending on your business's needs, letting you choose from options of monthly price, working hours, access to the meeting or conference rooms, and dedicated or hot desks. 84% of people who use coworking spaces said they are more engaged and motivated, and 83% of users of coworking and other forms of these new workspaces answered to have benefited from the flexible environments over the last 5 to 10 years. Furthermore, the well-polished offices are not only good for bringing your clients for a meeting but also retains your employees longer, preventing situations that might hinder the growth of your business.
Community
Community and social interactions make working in a shared office different from traditional ways of working. More and more coworking spaces are starting to run a business incubating and accelerating programs, and events for startups, small business owners, freelancers, authors, remote workers, solopreneurs, and women entrepreneurs to network, inspire and collaborate with each other. According to Harvard Business Review, 89% of people who co-work reported being happier and less lonely compared to when they worked alone. 82% of respondents reported that coworking has expanded their professional networks, and 64% said their coworking networking was a vital source of work and business referrals.
Coworking memberships have become an affordable and attractive option among the increasing number of freelancers and startups. Statistics show that members are clearly benefiting from the new type of workspace, and the future of coworking is forecasted to grow more than 15% over the next 5 years. Now it's your turn to try this new way of working.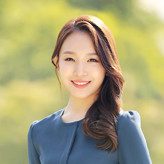 Minseon An, Hera Hub DC Cultural Vistas Intern and student from EWHA Woman's University in Seoul, Korea. Minseon is a marketing research and strategy enthusiast and has studied with Kaplan International Center in Seattle, WA. She has an incredible amount of skill and experience and is always looking to learn more!