On Thursday, March 18th, in our virtual reception, we revealed our new exhibition, "Looking for America: DC." Twenty-three artists were selected from the application pool of over eighty who submitted works to share their stories about what it means to be American to them. Here is the link to view the online exhibition.
It was such an amazing evening. After brief introductions by Madison Bolls, the Women's Caucus for Art, Greater Washington DC Chapter (WCA/DC) event organizer, Danielle Glosser of Client Raiser and Julia Westfall, of Hera Hub DC, Philippa P.B. Hughes, who was the Juror for the exhibition, shared her vision for the show.
"People were able to respond to the art as well as to each other," Philippa said about an earlier project. "And so that project essentially led to "Looking for America," which was a national project in which I traveled around the country for almost a year, organizing art shows called "Looking for America" in different communities around the country and asking people to respond to this question, what does it mean to be American in your community?
It's really fun … to engage in conversations with Americans across the country to see that there is no one way to be American. There are 330 million ways to be American and the art reflects all those different ways. And that's what was really exciting too. Not only did the art reflect all the different ways to be American, but it became a starting point for conversations. That's what I hope to start here."
Congratulations to the winners of the show awards!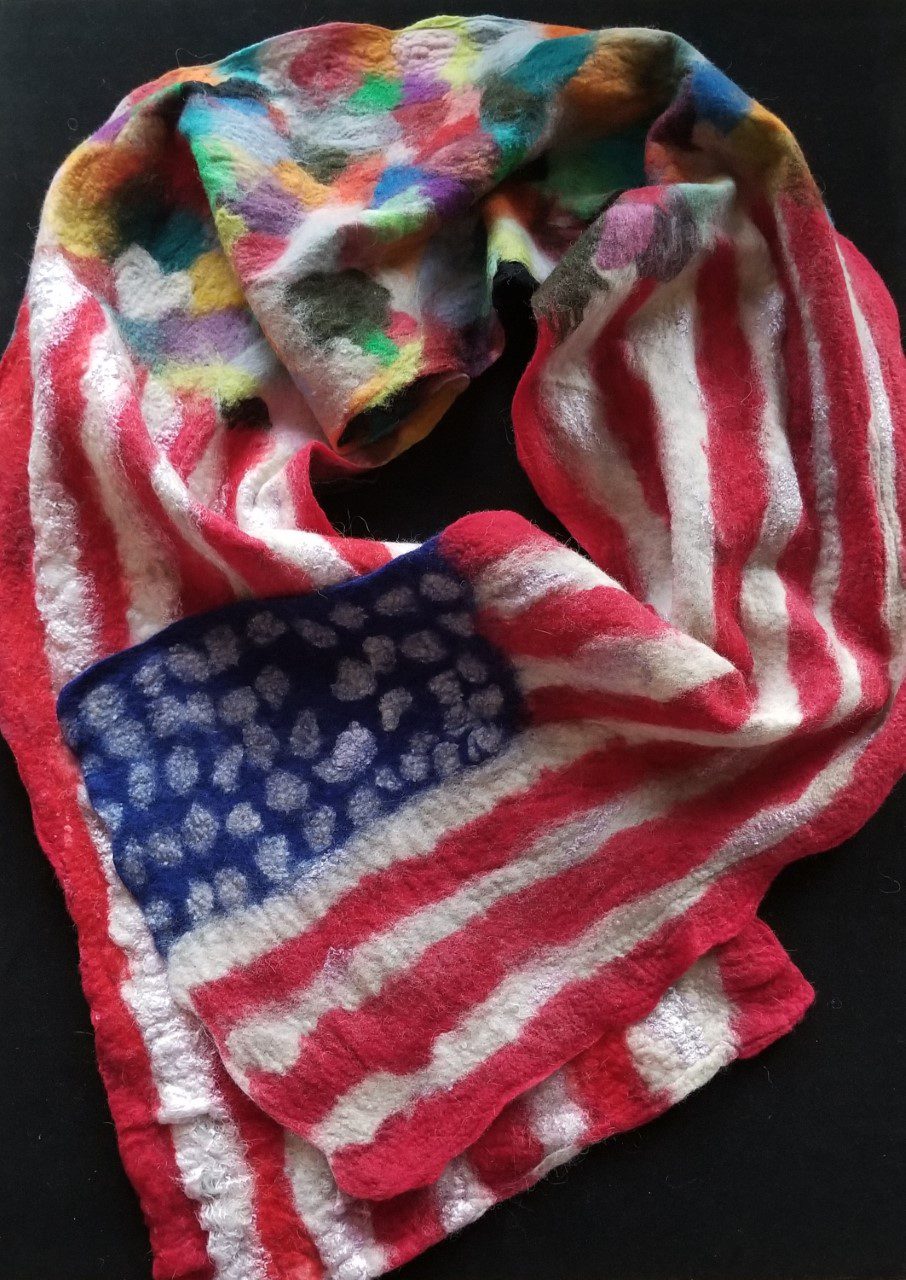 First Place Award Winner
Felicia Reed
"We are more than our stars and stripes: We are in this together"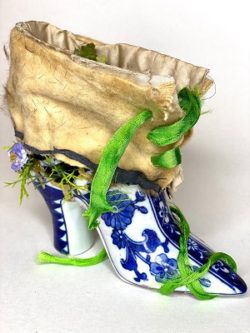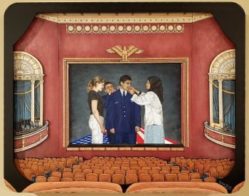 Third Place Award Winner
Juliet Hossain
"Live at the National: The American Captain"
To learn more about Philippa's vision for her projects, how this show came to be even in a pandemic (where there's a will, there's a way), we hope you will watch our video of the event. Click on the photo below to view the video.
We will also be sharing more information about each of the artists on our social media platforms so make sure to follow us to hear, in their own words, about the inspiration behind their works.
If you would like to see the exhibition in person, please email Julia@herahub.com to schedule an appointment.