Are you:
A high-achieving professional in the public or private sector and looking for more autonomy and flexibility as a next step in your career?
Thinking about starting a consulting business given your years of experience and subject matter expertise, but are not sure where to start and what resources you will need to be successful?
Wondering how you can keep from giving your consulting services away for free at a dinner meeting?
Aware that there are resources available to help you start a business, but don't feel that they are the best fit for you and your business?
Struggling with how to price your experience and expertise?
Miss the support and the opportunities to collaborate with coworkers and worry about the isolation of starting your own business?
Over 80% of Hera Hub DC members are just like you.
We know what it takes for a woman to build a thriving consulting/professional service-based company and the pitfalls that many of them experience. We have designed our launch program specifically for these types of companies and can support you as you launch your business. No tech startups in this program, only consulting or other service-based businesses.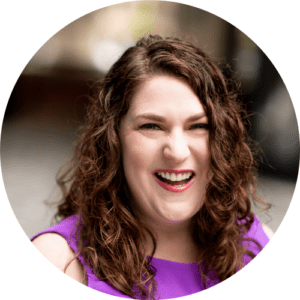 Here is what Bethany Quinn, Founder of Quinntersectional Consulting, has to say about her experience with the Hera Launch Program:
"I highly recommend the Hera Hub launch program. Both Julia and Ze are brilliant serial entrepreneurs and mentors, and I'm so glad I opted into their program. I decided to invest in participating because Julia gave me fantastic advice about how to get consulting clients and to not just give away advice for free all the time. I literally use the phrase she recommended every time I talk with potential clients, and within two months of starting my consulting services I have 14 clients. Even though I have an MBA and a substantial amount of experience in business and advising entrepreneurs, I've still learned a lot and gotten wonderful and unique advice from both of them. 
The program is extremely reasonably priced – in fact I actually made back the entire program cost in new client revenue just by doing one of the homework assignments. A lot of my clients are working on starting their own businesses as well, and I will definitely start including this program as one of my go-to recommendations."
We are announcing an additional cohort for this fall. It will be Monday evenings from 6:00 to 8:00 pm, starting October 21st. Participants will meet once a week on Monday evening for 6 weeks with a small group of other like-minded professional women looking to succeed and to go from being overwhelmed to owning a thriving new business.
Our goal is to help you shorten the time it takes to get your business up and running and generating revenue for you!
Over those 6 sessions, we will cover:
Brand/Product Messaging

– Understand why customers need your solution, and how to

influence them into seeing it too
Customer Discovery

– Know who your customers are, and how to streamline your customer

acquisition
Defining Sales Funnels

– Create a sales strategy and system to achieve repeatable success

Controlling the conversation

– Be in control of your conversations to get the outcome you

need without 'giving it all away'
Budgeting and Pricing 'sweet spot'

– Develop a model that makes sense for your true costs

and your customers
Accountability

– Learn how to keep yourself and your company moving forward
We are also including 8 hours of coworking time per week over the course of the program at Hera Hub so you have a place to work and to focus on what you are learning.
This program is built to help you determine what your business will look like. We won't ask for equity or revenue share, make you build a business plan, or force you to change your business. This is YOUR business after all!
But what we will do is help you understand your goals, focus on your winning tactics, and care about your success.
We are excited to be offering an early-bird price for this program. The regular price is $999.00, but if you apply by October 11th, you can get the early-bird price of $750.
Need more information, please reach out the Julia@herahub.com.
Ready to apply to join one of our Fall Cohorts? Submit your application here!
Once you have applied, we will contact you to discuss the program in more detail to make sure it's a great fit for you!