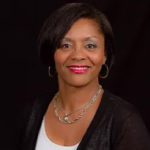 Kim Alfonso is Co-Founder and CEO of Results One LLC. She is also our Website and Digital Accessibility GURU, offering GURU hours to help you ensure all of your digital content and assets, including websites, mobile apps, and pdfs are accessible to people with disabilities.
She is a certified ADA trainer and has worked in the Digital Accessibility field for over 10 years. She started her business three (3 years) ago and provides digital accessibility training, testing, and compliance. She has worked with state and local governments, small & large businesses, and nonprofits to ensure that all of their digital content/assets including websites, mobile apps, videos, job applications, and pdfs are accessible to people with disabilities as mandated by Title III of the ADA and Section 508 in the federal government. Her team is fully certified in accessibility testing by the International Association of Accessibility Professionals.
You may want to ask Kim questions related to:
What is accessibility and how is it defined?
What specific laws mandate accessible websites?
How do I find out if my website, pdfs are not accessible or noncompliant?
How do you test for accessibility?
How can you help to make my website accessible?
What are Assistive Technologies?
What are the main issues that make my website inaccessible or unusable to a person with a disability?
How can I make sure my websites or pdfs are accessible to all users, including people with disabilities?
Please book a time with Kim at meetwithkimalfonso.com.
Email: kalfonsodc@resultsonellc.com
Website: https://www.resultsonellc.com/