"It's just not the same!," one of my clients said in exasperation about trying to make new connections online. She is used to finding time to chat, chasing down a panelist after their talk, and simply bumping into someone in person at an event.
So how do you keep your sanity and your energy when you want to connect authentically at a virtual event?
One of my main jobs for clients is to get them prepared for events and now that they are online, it's a whole new way to prepare. I touched on this in one of my previous blog posts for Hera Hub and wanted to dive a little deeper into how to make virtual events work for you.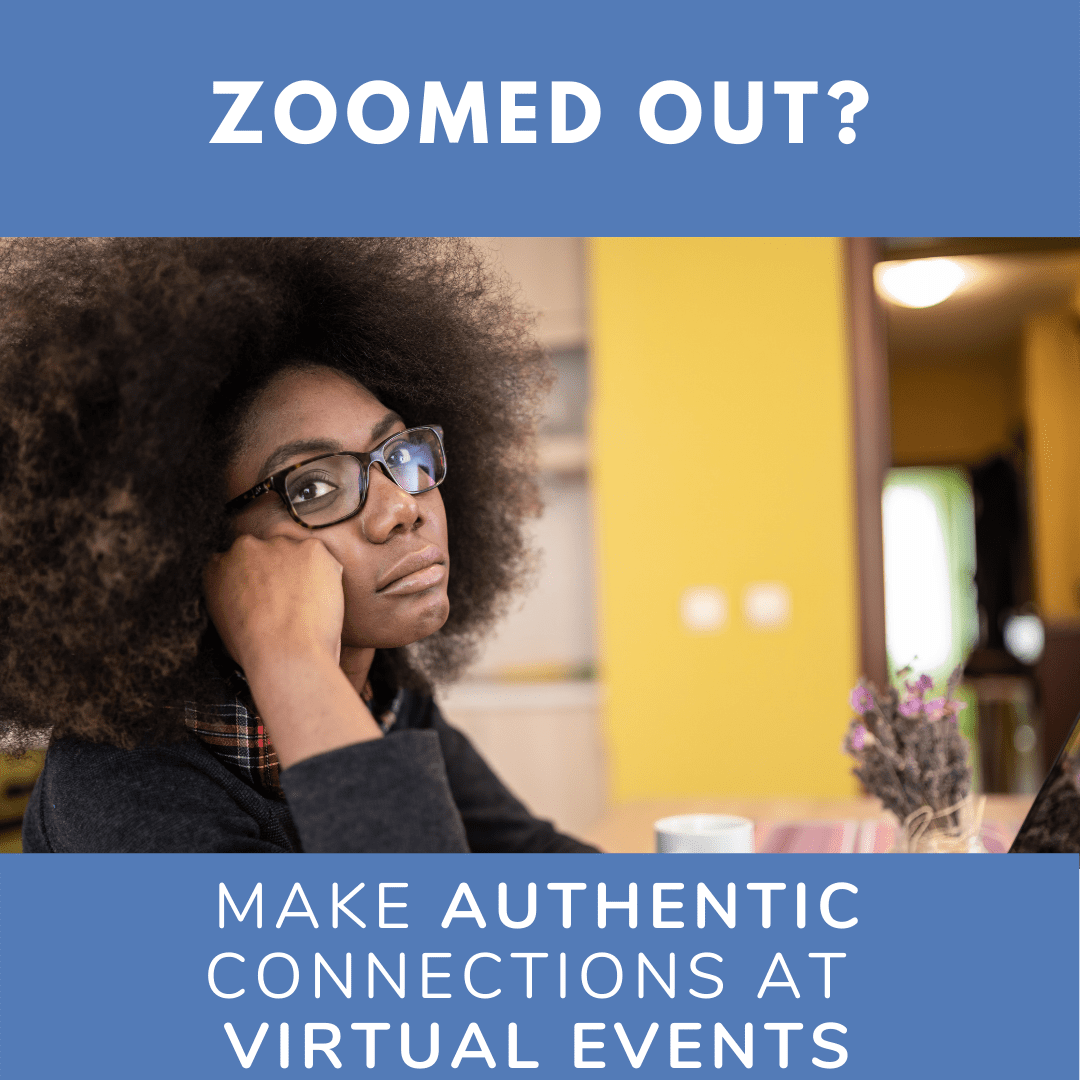 1. Know your tech. With the rush to go online, many companies hosting events are using platforms, apps, zooms, networks, social media, and a bunch of different ways for attendees to connect. With that in mind, read the emails that you get from the conference. I set them aside and read them all at once so I can download, upload, create my profiles and keep it moving.
2. Create a profile folder. Each event I've attended has requested that I create a full profile – headshot, bio, social media handles, funny icebreakers -it's so time consuming! I created a folder on my shared drive with all the elements I need. Next time you register for a conference online, just save everything you need to create your profile in one place.
3. Use the chat. The chat function can be in zoom or through the conference app. While you will not have those organic run ins that feel serendipitous, you can jump into any chat throughout the conference and introduce yourself. Include your LinkedIN URL or, if in a smaller room, your calendar link. You wouldn't get up in the middle of keynote to introduce yourself to someone across the room. You can, however, put your contact info in the chat anytime. Bonus points if you can tie what you do into what the speaker is talking about!
4. Connect outside the conference "walls". When I connect with someone at an event, I aim to connect with them right away in a platform I use daily. If it's a good lead or target client, I want to schedule a zoom or phone call. If it's someone I find interesting or just want to be in touch with long term, I'll ask to connect via LinkedIn. Since we're all at our computers, it's not weird to see someone on the conference app, chat with them via zoom, then connect on LInkedIn and schedule a follow up call -all within a matter of minutes.
5. Do the fun stuff. While I can make a case for productivity at a virtual conference, actually having fun is a lot tougher. Answer the silly ice breaker questions, wear the fuzzy slippers to the happy hour, and just relax and let your authentic self shine through. Focus on the good stuff – you didn't have to pay for a hotel room, a Lyft, a plane ticket, parking. When you're zoomed out, just close your computer. There's no awkward goodbyes or waiting for the shuttle back to the hotel.
It's not the same and it's not quite as much fun but just know you are laying the groundwork for when we are able see each other in person again. Until then, start your video, so I can see you on the zoom!
---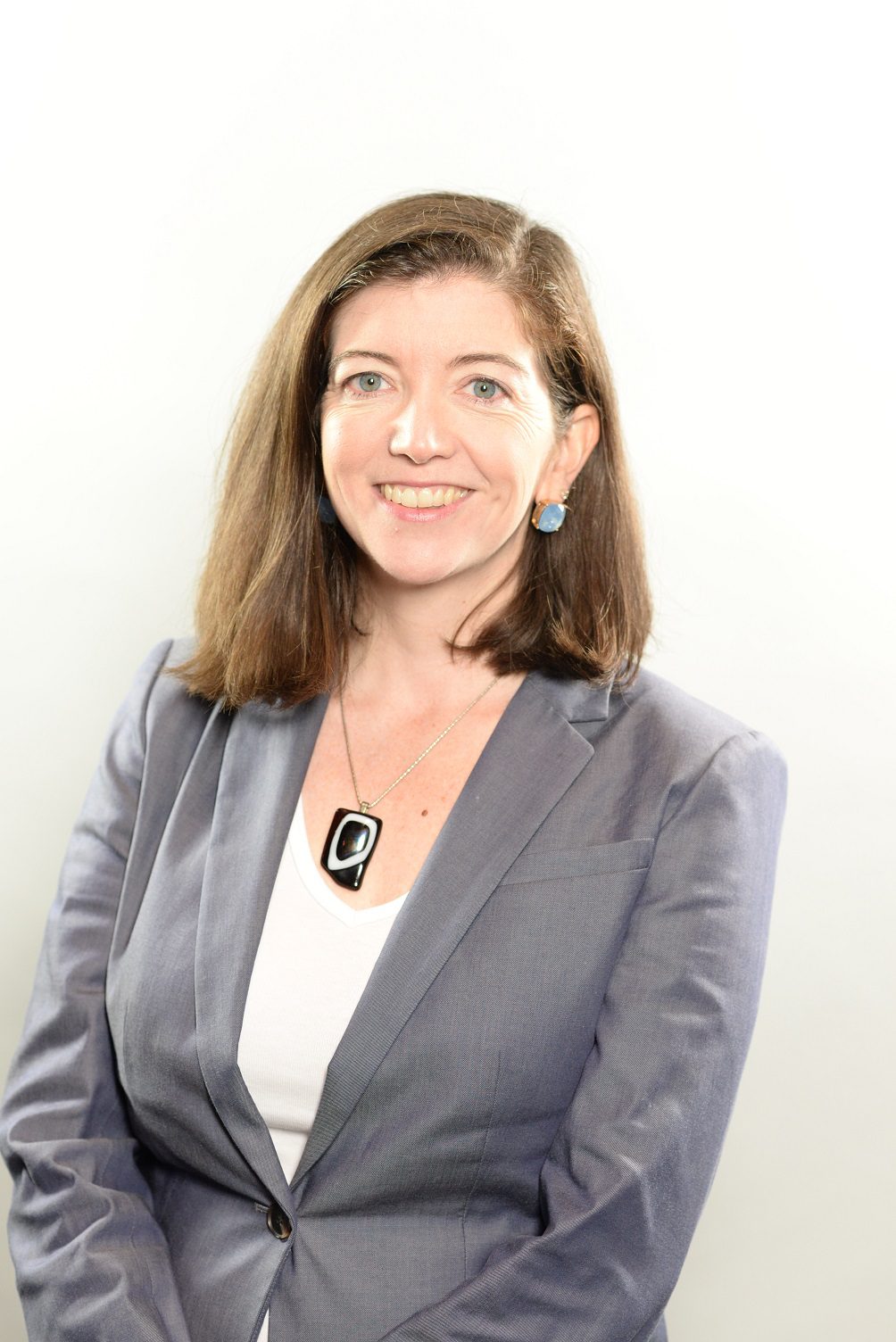 Liz Whitehead helps women business owners get bigger clients and more of them. She is the CEO of 12PointFive, a business development consultancy and Co-Mastermind at Diversity Masterminds, an online course for diverse businesses to leverage their certifications. Her specialty is diverse business owners who want to grow and scale. Find her at www.12pointfive.com.