COO OF CONNECT AND COFOUNDER OF ADASTRA VENTURES
Silvia Mah

Motivated, goal-oriented, enthusiastic international business professional. Her passion for strategy & market analysis allows for impacting the bottom line of an innovative company by communicating cross-functionally. A strong work ethic coupled with an interest in business development in small and large organization, allows for her to thrive in a challenging, fast-paced, interactive relationship-rich, collaborative environment. Forward thinking, passion & creativity is at her core to inspire improvements & innovation in any company.
PRESIDENT, AMERICAN INSTITUTE OF CERTIFIED TAX COACHES
Dominique Molina

Dominique Molina is the co-founder and President of the American Institute of Certified Tax Coaches. As the driving force and visionary behind the San Diego-based company, Ms. Molina set out to change the way tax professionals approach tax planning. In 2009, Ms. Molina began to create an elite network of tax professionals including CPAs, EAs, attorneys and financial service providers who are trained to help their clients proactively plan and implement tax strategies that can rescue thousands of dollars in wasted tax. Her more than 12 years of hands-on experience in the accounting and business fields provide her with ample skills to accomplish this mission. Ms. Molina has successfully licensed tax professionals as Certified Tax Coaches across the country, creating a national network of highly qualified professionals who provide proactive service for their clients. This premier group of professionals features less than 300 specialists in 44 states who have achieved this very specialized designation.
FOUNDER, SYSTEMS SUCCESS
Jolene McDonough

Jolene McDonough works with companies, team leaders and individuals in restoring and/or creating operational and financial systems/processes that are crucial to operating a business in today's environment.  She knows the importance of having solid business systems and structures. Her primary focus is on four operational cornerstones that fundamentally support sustainable growth and profits: Production and Financials; "Human" Resources aka The People; Legal and Compliance; Organizational Systems and Processes.  She helps individual entrepreneurs and business owners by providing proactive solutions and strategies, freeing management and business owners to do what they do best.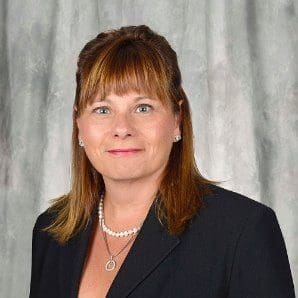 MANAGING ATTORNEY, LEAKAKOS LAW
RENIE LEAKAKOS

Renie Leakakos is the managing attorney at Leakakos Law. She helps clients pursue happiness, harmony, and freedom by protecting their business, assets, and ideas with sound legal representation. Leakakos Law works specifically with entrepreneurs and emerging growth companies. As entrepreneurs, we know the challenges facing your business and help you to see around the corners—avoiding costly or even business ending mistakes.