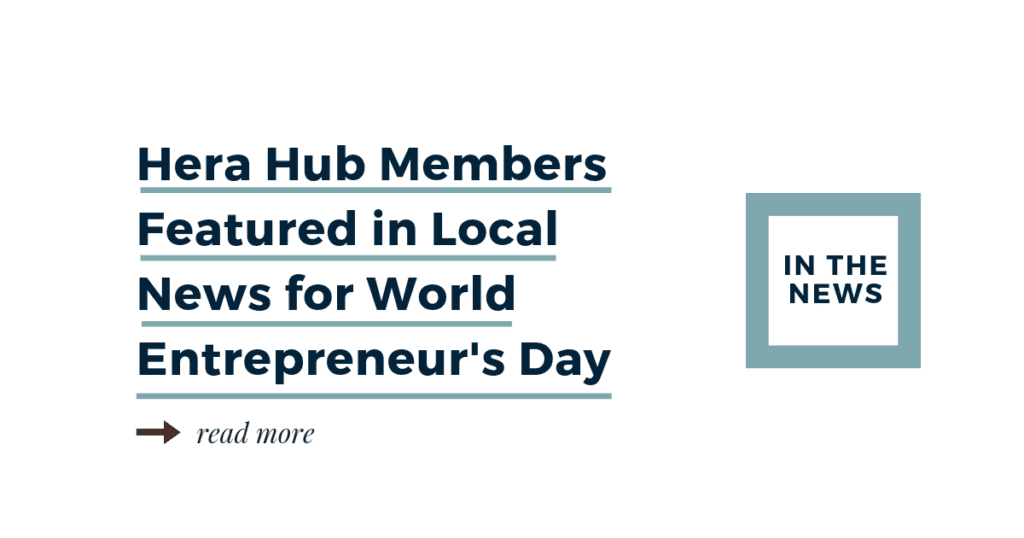 In celebration of World Entrepreneur's Day on August 21, 2019, CBS8 San Diego celebrates three local business owners. Watch the segment.
Gayani Weerasinghe, Intellectual Property & Business Law Attorney, supports start-ups and entrepreneurs with their business ventures. Her resources include helping to create business partnerships, entities, contracts, various agreements, licenses, and procure trademarks, copyrights, and patents.
Nichole MacDonald, Founder & CEO of Sash and long-time Hera Hub member, was also recognized. Sash Bags, also known as the "anti-purse," have been featured on several national media outlets including The Today Show, Extra, and many more. Nichole has an extensive background in marketing, design, and product development and has helped successfully launch over 25 products in her 18-year career.
Both women have joined hundreds of others looking for a supportive community and business resources at Hera Hub, a shared workspace and business accelerator for women. Founder, Felena Hanson, who joined Gayani and Nichole for the video segment, shared that in the last 8 years, Hera Hub has supported over 12,000 women in the launch and growth of their business.
Weerasinghe, MacDonald and Hanson are three of many women in San Diego pursuing entrepreneurship and having seeing incredible success in the process.
Watch the full interview here.