Felena Hanson, founder of Hera Hub, interviews incredible business women from a variety of backgrounds and disciplines for Hera Hub's podcast Flight Club. Giving you a behind-the-scenes look at female entrepreneurship, we focus on sharing backstories of amazing women as they found their "lean out" moment and bravely launched their business. We uncover their secrets to success and their advice to others who are launching a new adventure. Subscribe to Flight Club on iTunes here.
One creators' journey through product development, manufacturing, marketing and crowdfunding.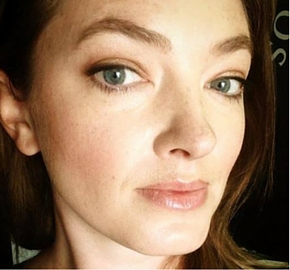 We are very excited for you to hear this episode! If you are in the beginning stages of developing a product, looking into manufacturing or starting a crowdfunding campaign, Felena's conversation with Hera Hub member Nichole MacDonald is a must-listen. Nichole is the founder of the Sash Bag, a highly-coveted alternative to handbags.
Sash Bags, also known as the "anti-purse," have been featured on several national media outlets including The Today Show, Extra, and many more. Nichole has an extensive background in marketing, design, and product development and has helped successfully launch over 25 products in her 18-year career.
During this podcast, Felena and Nichole can help you answer:
What are the steps for getting a product from idea to production?
What do I need to know about finding a manufacturing partner?
What are the best avenues for marketing my product?
Is a crowdfunding campaign right for me?
How much money should I have on hand before I launch a crowdfunding campaign?
What makes one crowdfunding campaign more successful than others?
Are there costs associated with crowdfunding?
This episode is packed with information. Grab a pen because you'll definitely want to take notes!
Connect with Nichole:
Twitter: @thesashbag
Facebook: www.facebook.com/sashbag
Kickstarter resources:
View Nichole's original Kickstarter Campaign: http://www.kickstarter.com/projects/106490501/sash-bags-the-anti-purse
To hear the full interview with Nichole, listen below and subscribe to Flight Club here!
Save
Save