HerAdvisory Board is a trusted advisory group of accomplished business leaders who will challenge and support you in taking your business to the "next level".
If you are accepted into the program you will be matched with two or three, specially selected, informal advisory board members, who will collectively meet with you, in person, once per month.  Think of it as your own personal "brain trust".
You will receive valuable feedback, direction, and guidance; helping you to set a strategic road-map and implementation plan to catalyze and accelerate your growth and success.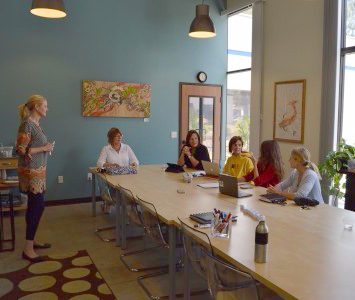 If you're ready to apply, you must fill out this form.  (Do note – this could take up to an hour.  If accepted this will be turned into an executive summary for the mentors to review before your first meeting.  You will also be asked to create a video for the mentors to review.)
This program is offered exclusively for Hera Hub members who are really ready for business growth.

The process starts with an application, which includes the submittal of a templated executive summary.

There will be an initial assessment by the Hera Hub leadership team, pre-work assigned to prep you for each board meeting, follow-up action steps from the meeting, and ongoing accountability via a 30 minute phone call with the board lead.

The initial meeting will be 90 minutes (getting to know each other) and subsequent monthly meetings will be 60 minutes.

The meetings will be set at a mutually convenient time and take place at a Hera Hub Sorrento Valley or Hera Hub Carlsbad.  If one of the advisors is not able to make it then an outside meeting may be set.

The monthly fee is just $499 (scholarships available)

There is a minimum 3-month commitment
TESTIMONIAL
Brooke Byler Acting Studio – "I just wanted to let you know that I have launched my "tip of the sales funnel" service (Private Intensives with yours truly), and I launched an exclusive amount of sessions to start with, so as to make it coveted. Two of the three slots were purchased in the first 24 hours, and one of those sessions has already purchased my three up-sell items in advance!  I can't thank you three enough for your insight and encouragement. This is a huge step and life-changing for us financially, and especially in that I can make so much in so little time, so as to be a mom along with it all.  Classes are thriving and quite profitable, and the business is running without me now that I brought on a second admin. I'm just working biz dev and all the stuff I enjoy."
Mentors
Our mentors have between 15-25+ years of experience and represent all functional areas of business, as well as a diverse group of industries. They all have experience with Fortune 500 companies as well as running their own business.  HerAdvisory Board mentors serve as role models, coaches, and advisors to our members, providing professional insight, experience, and exposure to their professional networks.
Focused on supporting entrepreneurs sell or expand their businesses. She has sold businesses in many different industries, from online retail, to manufacturing/distribution, to luxury retail, and more.  Entrepreneurship professor at UCSD, Rady School of Business.
In addition to roles with Arthur Anderson and Citysearch.com, she worked in brand management for Nestle & Disney consumer products.  Lamar has also owned and operated several retail businesses – including a yoga studio and bagel/sandwich shop.
Specialties: Marketing Strategy| Business Succession Planning | Mergers & Acquisitions |  Product Development
Laura Robinson

Decisive leader with 15+ years of experience in the healthcare industry, with particular expertise in business development, sales/marketing strategy and clinical trials. Demonstrated success in generating multimillion-dollar revenue by implementing innovative technology approaches in clinical trials market, establishing relationships with numerous pharmaceutical, biotechnology and medical device companies. Uniquely positioned to transition to evolving healthcare information technology industry based on deep understanding of healthcare market and integration of electronic medical records standards and software-based patient care solutions. Track record of utilizing strong analytical skills to evaluate marketplace and design strategy to secure new business, as shown by winning 6 Clinical Research Organization service contracts with cumulative value of $8.2M+. Exceptional communicator with highly refined skills in negotiation and cultivating ongoing relationships, and significant global business experience through travel to 31 countries; speaks conversational French, beginning Mandarin.
Areas of expertise:
BUSINESS DEVELOPMENT – STRATEGIC PLANNING – ACCOUNT/TERRITORY MANAGEMENT – CLIENT RELATIONS – MARKET ANALYSIS/IMPLEMENTATION – CONSULTATIVE SELLING – PROJECT MANAGEMENT – INTERNATIONAL BUSINESS – NEGOTIATIONS – PRESENTATIONS – NEEDS ASSESSMENT – PROCESS IMPROVEMENT – CONSULTING – TEAM LEADERSHIP/MOTIVATION
Alden has worked across a variety of industries including, but not limited to: Defense contracting, Biotechnology, Embedded Software, Consumer Electronics, E-Commerce, Health Care and Sports/Fitness.  She has a solid reputation as someone who solves difficult HR and administrative workflow problems.
Specialties: HR compliance | audits and policy review | employee handbooks and manuals | recruiting | employee relations | compensation | employee training | leadership assessments and development | performance management, employee surveys and organizational development for small to mid-sized companies.
Dr. Weston is Founder and CEO of Reveal Biosciences, a leading San Diego-based contract research organization (CRO) focused on advanced tissue technologies including immunohistochemistry (IHC), in situ hybridization (ISH), histology, digital pathology and image analysis (ImageDx). Reveal Biosciences is also developing an innovative quantitative multiplex technology platform with diagnostic and companion diagnostic applications in a wide range of disease areas including oncology.
Specialties: Immunohistochemistry | Microscopy | Cell Biology | Biomarkers | Oncology | R&D | Translational Research
Currently the Managing Director  of Cost Segregation Initiatives. He provides cost segregation studies in an effort to develop a strategy for businesses as well as solutions that ultimately produce a heftier net cash flow. Joel is concerned with the total health of the company and getting everyone on the same page in order to increase the bottom line.
Specialties: Start-ups | Mergers and Acquisitions | Business Straegy | Entrepreneurship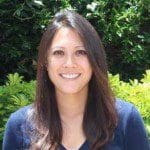 Currently the Founder and Partner at  Seed San Diego as well as the Founder and President at Crescent Ridge Partners. Her company provides seed capital to early stage start-ups. She guides entrepreneurs through the process of building their businesses by offering strategic advice, identifying target markets, and showing them the way to expansion capital.
Specialties: Strategy | Venture Capital | Entrepreneurship
MORE MENTORS WILL BE ANNOUNCED SOON