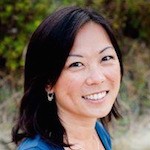 Renee Zau is the Co-founder of DonationMatch and SamplingforGood.  These self-service online platforms transform how companies use product donations and samples for marketing at school and community events.  This in turn helps organizations more easily secure in-kind donations for fundraising event auctions, raffles, and gift bags with a single application. Renee has served on over 50 event committees, chaired silent auctions, managed the regional marketing for Curves centers (owning up to three at a time herself), and currently provides consulting to both event leaders and marketing managers through DonationMatch as well.
You may want to ask questions related to:
For nonprofits:
How do I improve the flow of my event?
How do I maximize the amount we raise?
How do I market the event/attract the right guests?
For marketers:
What should I consider when designing a cause-related campaign?
What are examples of cause marketing campaigns?
What pitfalls should I be aware of in cause marketing?
Website: http://donationmatch.com
Email: renee@donationmatch.com