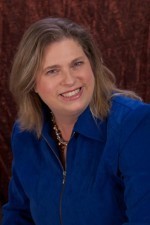 Melody A. Kramer is an experienced trial attorney and trailblazer for innovations in the legal industry. As Founder of Legal Greenhouse, she is dedicated to proactive legal assistance for businesses, including minimizing the risk of litigation through well-written business contracts. She also uses her passion for writing to create contracts that match your business identity and branding, creating a seamless transition between marketing documents and binding legal contracts. She is also the author of "Why Lawyers Suck! Hacking the Legal System, Part 1"
You may want to ask Melody A. Kramer questions related to:
What kind of business relationships can benefit from written contracts?
If you aren't ready to hire a lawyer to draft contracts, where can you find quality contract templates to get you started?
Should you have an arbitration clause in your contracts?
Help! Someone wants me to sign a contract and I'm not sure if I should because I don't understand all of the language.
Website: www.legalgreenhouse.com
Email: melody@legalgreenhouse.com