HERA HUB PLUS PROGRAMS
The PLUS programs can be added to any membership level and be leveraged on a one-time basis or monthly/ongoing basis.
Goal Setting and Tracking
Do you need support to stay on track?
Could you use a sounding board to support you in business goal setting and staying on track? Work one-on-one with your Community Director to set monthly business goals and have someone to stay accountable to on a weekly basis.  This ensures you're focused on the right things and that you're making progress!  All the benefits of a business partner without the headache!  Utilize the TrackMyGoals.biz platform to make it fun!
Intern Support
Do you need an extra hand to expand your business?
Our intern sourcing and strategy program will help you identify the best places to find interns, give you a template to write an attractive description, a roadmap to effectively work with an intern and get the most out of the relationship.  This is a one-hour session with your Director, followed by a 15-minute check-in 4 weeks later – to ensure you have a solid action plan.
Pivot Support
Where do I go from here?
Are you at a crossroads in your business?  Not sure where to go next? Contemplating going back to a J-O-B or trying to find a business partner?  Meet one-on-one with your Community Director for a one-hour session to map out the pros and cons of your next step.  This will include one 15 minute check-in 4 weeks later.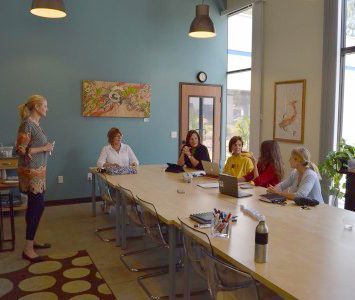 HerAdvisory Board
A trusted advisory group of accomplished business leaders who will challenge and support you in taking your business to the "next level".  If you are accepted into the program you will be matched with two or three, specially selected, informal advisory board members, who will collectively meet with you, in person, once per month.  Think of it as your own personal "brain trust". You will receive valuable feedback, direction, and guidance; helping you to set a strategic roadmap and implementation plan to catalyze and accelerate your growth and success.
Strategic Action Plan Workshop
This 8 hour workshop will help you build a visual road-map for the next 12 months… to think bigger and identify the resources you need to make your goals a reality.
The workshop is for women who:
Find it challenging to carve out the time to "really" build a strategic plan
Want some guidance on next steps and future direction
Are ready to take their business to the next level!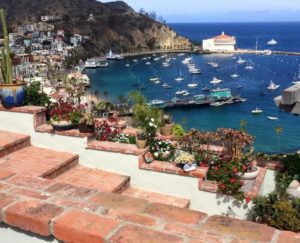 Flight Club Annual Retreat

Each fall Felena Hanson takes a select group of women on a unique adventure to places that allow them to step out of their business and paint a picture of an ideal future. The inaugural Flight Club retreat took place in Greece (2015). This year's event will take place on the beautiful island of Catalina, off the coast of California.