Did you know today we celebrate 94 of a women's right to vote?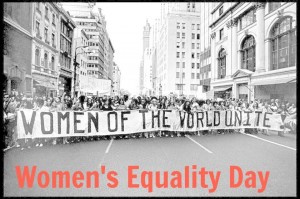 Women's Equality Day is a day proclaimed each year by the United States President to commemorate the granting of the vote to women throughout the country on an equal basis with men. Women in the United States were granted the right to vote on August 26, 1920, when the 19th Amendment to the United States Constitution was certified as law.
In 1971 Congress declared that August 26th will be known as Women's Equality Day. They said August 26th will be used to honor the passage of the 19th amendment, as a symbol of the continued fight for equal rights.
The President is authorized and requested to issue a proclamation annually in commemoration of that day in 1920, on which the women of America were first given the right to vote, and that day in 1970, on which a nationwide demonstration for women's rights took place.
Tonight we will be hosting a Women's Equality Movie Screening at Hera Hub Sorrento Mesa. We will be showing many exciting short films: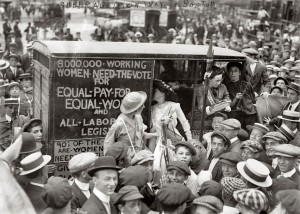 – Flawed – Girl Power
– Self Portrait with Cows Coming Home 
– Lady Razorbacks
– Life Model
– Plastic
– Georgena Terry: The Movie
– Lunch Date

Happy Women's Equality Day!