This piece was written in celebration of Global Entrepreneurship Week

[November 17-23], the world's largest celebration of the innovators and job creators who launch startups bringing ideas to life, driving economic growth and expanding human welfare.

Entrepreneurs are having a significant impact on the workplace as we know it.   (The opposite is also true – changes in the workplace are impacting entrepreneurs.) I've worked in Human Resources for over twenty five years and have witnessed firsthand the changes, innovations, and trends occurring in the workplace. The relationship between entrepreneurs and the workplace could seem   Here are three ways entrepreneurs are impacting the traditional workplace.

1. Entrepreneurs extend the workforce outside of the workplace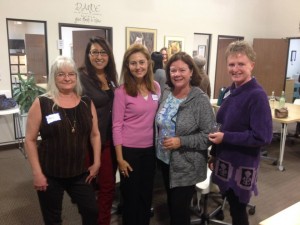 Most companies face limited budgets and employees are one of their largest expenses. Entrepreneurs provide the opportunity for companies to buy innovation and expertise in the form of services or products without incurring the ongoing costs of employees. Through their expertise and passion, entrepreneurs offer unique or exceptional products or services that would be impossible or too expensive to duplicate within a company or corporation. That unique or exceptional product may give the company that extra edge they need in their competitive marketplace.

The growing number of entrepreneurs, especially those offering services, is occurring at the same time that many companies are downsizing their workforces. Those companies may move to an outsourced business model where they buy that service externally instead of having it in-house. The availability of qualified entrepreneurs in those outsourced areas enable companies to achieve those headcount and cost reductions. Some would see this as a negative outcome of the growing number of entrepreneurs since in-house employees lose their jobs. The company benefits, at least in the short term, since it may get a better service or product and has the flexibility of having the resource on an as-needed basis. This trend influences my next point.

2. Entrepreneurship provides an exit route for employees

There are many reasons that employees leave companies. In some cases, it is involuntary. Employers conduct employee layoffs due to a downturn in business or the decision to outsource work. In other cases, employees choose to leave the company for personal reasons or due to issues with their manager, leadership, or misalignment with personal and corporate values. Most employees who are exiting a company will look for positions at other companies.

Others will assess their situation and decide if they want to start their own business and become an entrepreneur.   This is especially the case when employees don't have a high level of job security. Entrepreneurship is becoming an attractive alternative to employees who are considering their options. They want greater control over their future and see relatively low barriers to starting their own business. High turnover is a significant issue for many companies and it can really snowball, especially in a company that conducts a lot of layoffs. Often, it is the best and brightest who choose to leave and start their own business.

3. Spurring entrepreneurship within companies and corporations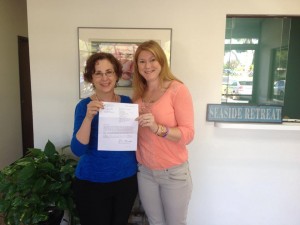 Entrepreneurs started many of the world's largest corporations, often in very humble settings. Disney and Hewlett-Packard were both started by their founders in a garage.   As they grew over time, their size required they add bureaucracy as a way to manage their complex business. This includes such practices as standardization, rules, policies, multiple levels of approval and matrix management structures. These are antibodies to innovation, growth, speed and entrepreneurship.

However, many large corporations value what entrepreneurship brings – growth, innovation and speed. It's extremely difficult to maintain the culture needed for entrepreneurship in the midst of bureaucracy.

To gain the benefits of entrepreneurship in their businesses, some corporations have gone so far as to establish completely separate organizations that are intended to be entrepreneurial by design. They may be called incubators or skunkworks. They start by staffing the incubator with entrepreneurs who have never worked in a corporate setting so they don't assume the corporate limits that others might. They are also known to transition employees/executives who have expressed interest in launching new departments, ideas, projects, and businesses.   They create an entrepreneurial environment and separate them from corporate headquarters, removing matrix structures and eliminating the roadblocks [that are often present in bureaucratic corporations] that deter the speed of innovation

These are some of the impacts that I see entrepreneurs having in the workplace. What do you see?

__________________________________________________________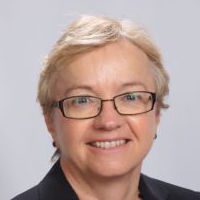 This blog was written by Donna Evans, President of North County Human Resources – San Diego. Donna has over 25 years experience in human resources and management training, Donna brings a high level of expertise, awareness, skills and tools to improve the performance of her clients.

Over the course of her career Donna has been involved with most aspects of HR and management development, including improving leadership team performance and employee engagement, reorganizing teams, reallocating resources and developing high levels of employee engagement. She has been called upon to develop innovative compensation strategies to drive business results, and has provided coaching to executives, managers and employees who were experiencing difficult situations.

Having worked with Hewlett-Packard for much of her career, she internalized the "HP Way" and emphasizes positive, effective company cultures for business success. She offers practical coaching and management development programs to help organizations of all sizes achieve their business results.