Hera Hub is excited to share Startup Stories of our members. We periodically interview incredible business women from a variety of backgrounds and disciplines. Our goal is to share our members' wonderful stories with the public.
Alisa Beyer started her first company in 1996 and keeping talent was competitive. Like most entrepreneurs, she worked hard at making my employees happy and productive.  From weekly happy hours to having organic coffee creamer and fresh lemonade delivered each day, to, you guessed it, massages. But no matter what she did, she was on a revenue roller-coaster, profit one month and not the next.
Finally, she worked with a consultant to conduct real assessments on herself and her team. She discovered her staff was stressed out; often did not have the right skills for certain jobs; felt unheard, and were never clear on what really needed to get done. So, they either left the company or drastically underperformed. Her managers did not understand their own values and drivers, let alone any of the folks working for them…and she felt as guilty as anyone else. A few short years later, her company enjoyed an 87% retention rate, up from 59%, and became the fastest-growing services firm in the US.
Alisa has been a member of Hera Hub Sorrento Valley since 2017.
What was the inspiration behind your business?
About 10 years ago I knew I would one day start LemonTree Partners and here's why. When I was running my third company, a swimsuit manufacturer, it was a hot mess! I had already built and sold two companies so I was really caught off guard. My staff was unhappy and not very productive in my mind, sales never took off, I was stressed out, we just were not working as a team. A fellow peer from my Young Entrepreneurs Organization recommended an expert in workplace behaviors and assessments. She changed my company, my team and me. It helped me to understand myself so much better and everyone on my team. I made major changes in how I managed each team member, I moved some staff around to be in better-suited positions and I brought in a few folks with talents we were clearly missing. So, I knew I wanted to help others in business the way she helped me!
Who are your clients and what do you do for them?
Basically, we work with individuals and teams on how best to align their talents to enable them to be more productive at a high level, while increasing their voice, energy, and satisfaction from their work. We offer three solutions.
Cognitive Chemistry® for Individuals & Teams: Increase self-awareness through personalized insights about an individual's business behavior style, values, motivators and personal skills.
Smart Hire®: Refine hiring practices and dodge the duds by taking the guesswork out of hiring, and replace unknowns with hard-hitting, personalized data that helps you feel confident you are hiring the right candidate for the right job.
Stress Lab®: Reduce workplace and individual stress and begin creating a healthier, more productive workplace by diagnosing and tackling the causes of stress in individuals and in the organizations.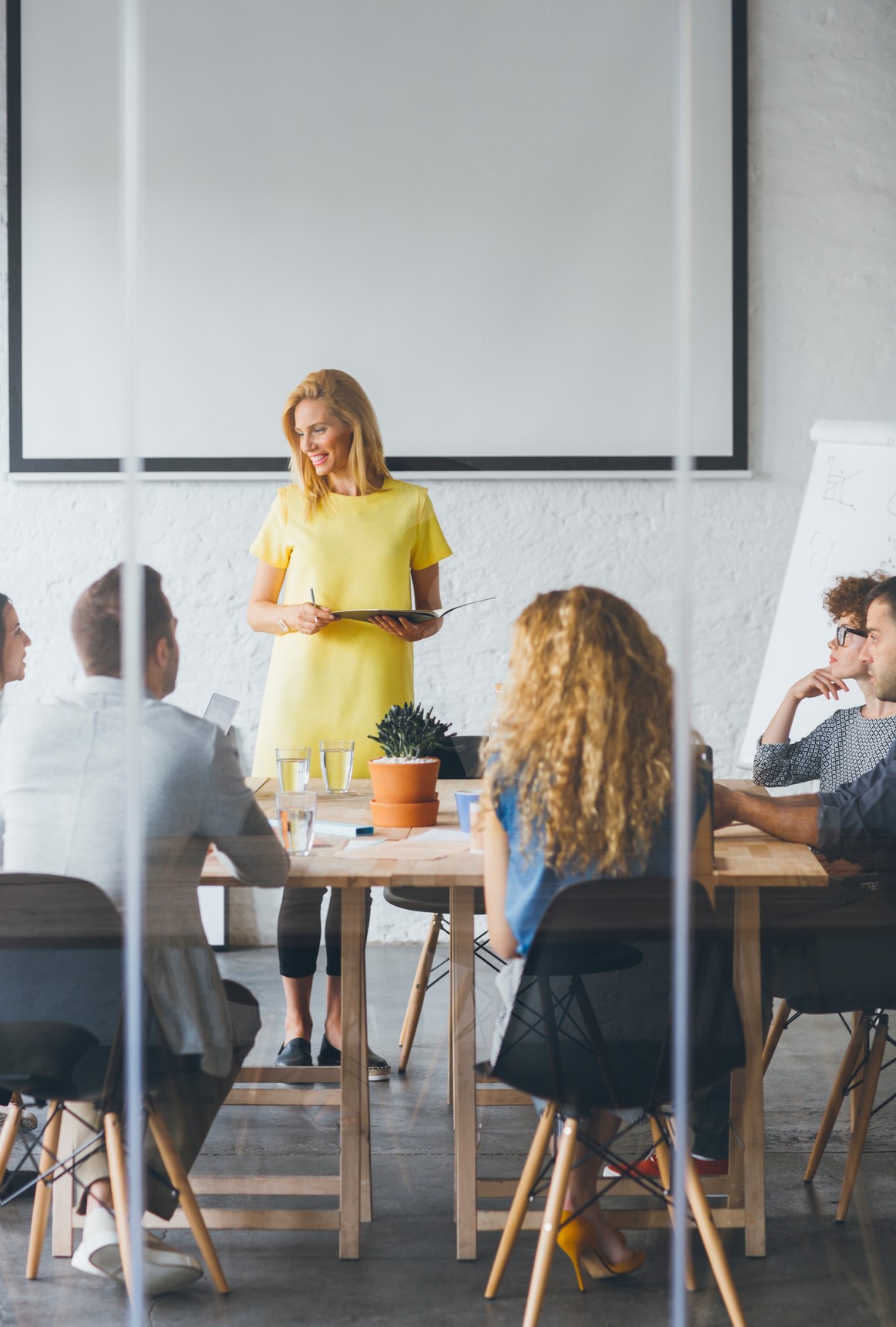 What are your business' values? How do they align with your personal values?
Since one of the first things I do is work with people to really discover their values, their why, I love this question! Most people don't realize that our values were set by the time we were 13 years old. They are the reason you get out of bed, the reason you like or dislike a job, they are the WHY of our lives. WE each have four main value drivers in our lives and we rarely really know what they are! For me, my why in my life and my business is built around connecting with, and achieving with, people. People and interacting with them, working with them, learning with them, growing with them, as we work to achieve something together, is my main value. Like most entrepreneurs I love freedom. I could write a book on this question, so I'll stop here!
How/Why did you choose your business name?
For the Love of Lemons! The sweet just isn't as sweet without the sour. Like many entrepreneurs, I've spent a lot of time making the clichéd lemonade out of sour lemons…but nevertheless, I love lemons. The lemon has long been a symbol of longevity, love, and friendship, plus—they smell divine and just make you feel happy. For me, business and life are like lemons: both sour and sweet. I believe in doing work that I love and, in doing that, nudging others toward doing what they love.
What do you love most about your work?
I believe in people. I love building companies. I love building a great team. I believe that helping people to get to know themselves better, their true values and drivers will make their lives and their companies stronger and I love playing a small part in that process.
What is the biggest challenge in running your own business?
Too many to list here!
What are your/your business' goals for the future?
My first goal in any business is to get and stay profitable. My second goal is to always re-read goal number 1!
What advice would you give to a new entrepreneur?
Here is the advice I got when I started my first company from a man named Jamie McVigor who has run his company for over 25 years.
1. Cash is king. Do not run out of it!
2. Take a one week vacation every quarter. If not, you will burn out.
3. Hire a right-hand/assistant ASAP, they will double your productivity.