Since 2000, startups founded by members of the millennial generation, adults ages 18 – 33, have introduced innovations that have made light years of advancements to our overall quality of life. These life altering advancements include products like Search Engines (Google), GPS Mapping (GoogleMaps), Smartphones (iPhone), Social Media (Facebook) and Under Garments (Spanx). These innovations that in the seventies wowed viewers in the fictional sci-fi movies are now a reality, giving everyone super-power like abilities regardless of age, country, or social status. These new powers include the ability to consume and distribute massive amounts of information all while reducing costs, time, and complexity. Many of today's modern millionaires like Mark Zuckerberg (Facebook), Sara Blakely (Spanx), and Brian Chesky (AirBNB), built their empires utilizing a lean startup canvas compared to the traditional Business Plan.
This new methodology has replaced the traditional Business Plan startup methodology used by start-up founders of their parent's Baby Boomer generation. While the Boomer generation and business plan approach led to the creation of some pretty incredible game-changing solutions such as Costco, PC's and networked computers, desktop software, it did not provide the founders with a consistent framework for validating the positive customer adoption or revenue model validation, before raising significant amounts of investment capital, which is critical to the survival of any start-up. The business plan has nor been completed retired, but instead has found to be more appropriately helpful tool to established companies to plan for growing these existing, profitable enterprises.


There are four key areas where the traditional Business Plan methodology
The tool used by Baby Boomers for launching start-ups, fails (Business Plan Infographic) compared to the Lean-StartUp Model methodology which provides more support for success:
1. Static–The Business Plan is a static document that provides the founder with an opportunity to define their vision, product or service, and detail their biased assumptions about how their product will be adopted by reliance on secondary market research.
2. No way to measure ROI– -The Business Plan does not provide the startup businesses with a method to measure and validate their revenue model. This is the most critical area where start-ups fail because they never develop sufficient revenues to support their business operations.
3. Financial projections are strenuous–The Business Plan requires the founder to create a three to five year financial projection of how their business will launch and grow into a highly profitable business. This is requiring the founder to predict what will happen in the future without any basis for testing the assumptions that their product will be accepted in to the marketplace. What's worse, early stage investors take this information and come up with their own formulas to reduce risk of those projections then further speculate how much money they will spend before they change direction or shut down the business.
4. The juice is rarely worth the squeeze–Once the Business Plan is complete and funding is secured, the business founder usually goes about investing in building their product based upon their internal assumptions which most often is rejected by the market. Then they spend a lot of time and money trying to find a problem that fits the product they developed in isolation.
In comparison, the core element of the Lean-StartUp Model is that it is based upon "live" testing of the founder's idea or problem hypothesis with their targeted test customers. Through the use of this new methodology the founders learn to master the practice of experimentation using an iterative process of gathering customer feedback instead of relying on personal intuition. They learn to perfect iterative design of their proposed value proposition over traditional "big design up front" development that is part of the traditional business plan methodology.
Four Key areas where the Lean-StartUp Model succeeds and the Business Plan fails:
It's all about the upgrade–Lean-StartUp Model often starts with an idea to improve or disrupt an already successful, popular product or service by making it better for a specific "niche" market. Think Facebook vs. MySpace. iPod vs. Walkman, Napster vs. iTunes.


Less paperwork—Lean-StartUp Model Canvas is a framework template containing 9 boxes laid out on a single page to allow the founder to evaluate and validate the business from an overall perspective to validate an idea using live interactions with target customers.
Builds with customer feedback integrated–Lean-StartUp Model core is the Canvas that supports using continuous feedback loop to validate their target customer's views about the hypothesis. Critical for this section to be effective, the entrepreneur, "must go outside the building". They must execute a plan, which includes setting a budget to measure their costs for testing their hypothesis with a select group of their target customers. They are required to conduct at least 100 interviews with these target customers. Key to these customer interviews is that the founders should speak 25% of the time and the prospective client should speak 75% of the time. The interviews must focus on the customer's perspective about the problem/product/service and alternatives they use to address this problem. Through this iterative process, the founders create a very low cost, "lite" prototype of a potential solution called a Minimum Value Product "MVP" to validate the target customer feedback about assumptions of value.
The timing is everything–Lean-StartUp Model Canvas expects that the entrepreneur will wait to build the full "production version of the product" until the target client is satisfied enough that they are willing to pre-pay or pre-register for the new product or service. Many times that can be until they receive 100s or 1000s of commitments from customers.
Like the Millennials, the Lean-StartUp Model is a relatively young theory; however it has proven to be so successful that many in Silicon Valley consider it to be the "Magic Weapon" that has turned ideas into billion dollar businesses (see infographic). Over the last five years the Lean-StartUp Model has been utilized at more than 1,000 start-up incubators and accelerators across the country. Additionally, it is now being taught in entrepreneur programs at over 25 of the top universities. Want to learn more about the Lean-StartUp Model? Watch this video about the story of AirBNB, read the following books: The Lean-StartUp (2011 by Eric Ries ) , Running Lean (2012 by Ash Maurya), or click here to learn about Lean-StartUp Workshops offerings.
__________________________________________________________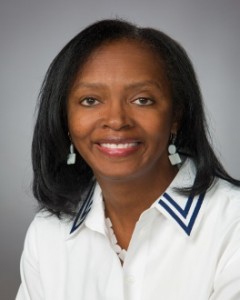 Kim Folsom is an accomplished executive and entrepreneur with over 25 years of experience growing innovative technology companies. She is the co-founder and CEO of REELQualified, Inc. a video-based lead generation SAAS platform that uses behavioral scoring model algorithms to generate more cost effective, qualified prospects for the SMB clients. Prior to REEL Qualified, Kim founded or was a lead senior executive at several SAAS and video powered, venture capital financed startups including ShowUhow, DriveCam and SeminarSource.com.
Folsom has served on the advisory boards for Consumer Electronics Association – Board of Industry Leaders, San Diego State University College of Business, Sheppard Ventures, Qualcomm Stadium and the San Diego Bowl Committee. She serves as an adjunct professor of global business strategy, marketing strategy, entrepreneurship and finance at University of Redlands and University of Phoenix College of Business Administration programs. Kim is a co-author of the book on Women Entrepreneurs called Million Dollar Conversations, published in May 2011 by Insight Publishing.
Folsom earned her MBA from the University of Pepperdine and a bachelor's degree in Information Systems with minor coursework in Economics from San Diego State University. Folsom was a semi-finalist for the 2001 Ernst and Young Entrepreneur of the Year Award.