Do you want your website to get noticed?
You  need to have it stocked with compelling content. The right content can establish your authority, boost your Google page rank, and help you make more sales. It's all part of a strategy called content marketing.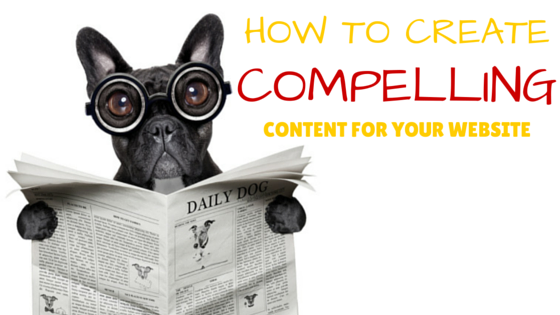 Content Marketing, Defined
One of my go-to resources is CopyBlogger, which defines content marketing as "creating and sharing valuable free content to attract and convert prospects into customers, and customers into repeat buyers."
The keyword is "valuable"—in order for content marketing to work, you have to create something that your audience actually wants to read. Here's how.
Identify Your Audience
Who are you trying to reach? Moms? Millennials? Seniors? What do they do? Where do they live? How much do they earn? What are their aspirations? What do they fear? Creating a buyer persona—the more specific, the better—will help you with the next step in the process.
Determine What Your Audience Wants to Know
Once you understand your audience, you can answer their burning questions. Let's say you're launching an organic skincare line, and your buyer persona is Emily, an urban professional woman in her 30s who's starting to notice a few wrinkles. She cares deeply about what she puts in (and on) her body, and she's willing to pay extra for quality ingredients. She's looking for an anti-aging cream that gets results.
You might write a series of blog posts about the natural antioxidants in your facial moisturizer, and you might also discuss why certain ingredients, like parabens, should be avoided.
Write a Killer Headline
A great headline or subject line will catch the reader's eye and entice her to read more. I recently got an email newsletter from Epicurious with this subject line: "Why You Should Never Eat Baby Carrots."
It piqued my curiosity, so I clicked through to the article. And while I already knew that baby carrots are just full-sized carrots shaved into little nubs, I also learned why they get slimy so quickly. (It's the peel—or lack thereof.) Articles that answer a question or tell us how to do something attract a big audience.
Keep the Momentum Going
Once you've snagged the reader's attention with a well-crafted headline, you've got to keep her hooked. Get right to the point with a snappy lead sentence to draw the reader in. Here's a lead I wrote for an article about inventory management software—not exactly the most scintillating topic:
"If you have an e-commerce site and you secretly love data entry, read no further. This information is for everyone else."
Include a Call to Action
It's not enough to educate Emily about the benefits of resveratrol in your organic, antioxidant-rich moisturizer. If you want to make the sale, you have to include that message, too. Make sure she knows exactly how—and why—to purchase your product.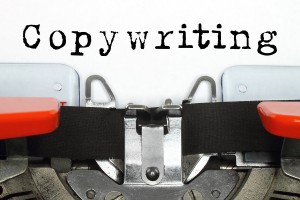 Proofread, Proofread, Proofread
A strong content marketing program positions you as a trustworthy, knowledgeable resource. But grammatical errors can undermine your authority. Read through your copy carefully to make sure you're not confusing "its" with "it's" or using "their" when you really mean "there."
Know When to Hire a Pro
A marketing copywriter can help you develop an editorial calendar so you know what topics to write about—and when. She can write posts for you, or take your drafts and polish them to perfection. Finally, she'll craft a strong call to action like the one in the example below:
"Take your content marketing to the next level with professional copywriting services from AKA Communications. Contact Alexa K. Apallas for a quote today."
About the author:
As the founder of AKA Communications, Alexa K. Apallas helps businesses connect with customers through clear, concise, and creative written content. She earned her master's degree from Northwestern's Medill School of Journalism and has written for a wide variety of magazines and websites. Alexa is committed to living well, writing clearly, and eradicating apostrophe abuse. Connect with Alexa on Twitter @AlexaApallas.
Photos from BigStock.com