Hera Hub is excited to share Startup Stories from our members. We periodically interview incredible business women from a variety of backgrounds and disciplines. Our goal is to share our members' wonderful stories with the public.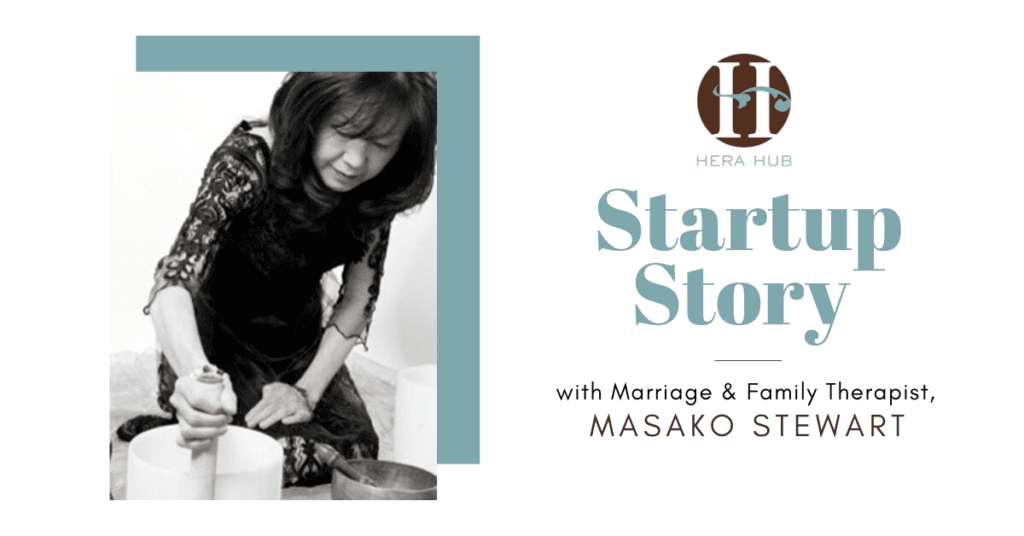 Masako Stewart is a Marriage & Family therapist with over fourteen years of experience. She has developed a caring approach to recognizing and treating a broad range of psychological issues, involving individuals, couples, and families. Masako assists her clients in going deeper into and connecting with their own loving, compassionate, and joyful being.
Her practice is based on the Spiritual Psychology approach developed by the University of Santa Monica, Masako embraces who you are as a spiritual being having human experience and uses this recognition as a foundation of "healing," which includes healing on the physical, mental, emotional, and spiritual levels in service to the deeper level of who you truly are.
Masako has been a member of Hera Hub Mission Valley for seven years.
What was the inspiration behind your business?
In 2009, I started my own private practice (part-time) in La Mesa where I could start building clientel. At the time, I was still working as a director at a residential facility for NPO (Nonprofit Organization) in San Diego. I kept my full-time job until 2011.
When I was ready to become a full-time private practice therapist, I wanted to provide more holistic ways of healing, addressing the whole person, including their physical, mental, emotional, and spiritual health.
My treatment consists of:
music therapy

past life therapy

ascended master treatment

energy work

spiritual card reading

essence oils

mindfulness (including meditation and muscle release technique)
Who are your clients and what do you do for them?
As a Marriage and Family Therapist, I work with people who suffer from depression, anxiety, PTSD, relationship issues, marital issues and so on. I provide therapy sessions with them and help them to find who they are and what they want and how to manifest their own dreams. I also provide coping skills and tools that they can practice to improve the quality of their lives as a whole. Therefore, I provide treatment modalities to improve their physical, mental, emotional, and spiritual health for this lifetime as well as their past lives.
What are your business' values? 
My business values are to respect, honor my clients and accept them where they are.  When I work with people, I acknowledge them as spiritual beings having human experiences. I trust that they have all the resources within them and they can access to their higher self. 
I value openness and willingness to work together. My personal values are self-love, self-acceptance, and unconditional love. I hope my clients who can see who they are and experience their unconditional love of themselves.  
What do you love most about your work?
What I love most about my work is witnessing my clients' improving and gaining back their confidence and self-esteem.  I also love to see the smile on their faces. It is a simple pleasure to work with my clients. Additionally, I love to use different modalities with my clients, such as music therapy, energy healing, card reading, essence oils, emotional freedom technique, and past-life therapy. Having my own practice opens up many possibilities in the healing fields. 
What is the biggest challenge in running your own business?
My biggest challenge is working with insurance companies. Billing process takes much time and some insurance companies do not pay in a timely manner.  I am not taking any new insurance clients now due to my availability.
What are your/your business' goals for the future?
Due to having difficulties working with insurance companies, I have decided to do more educational webinars with new clients all over the world.  Last year, I found a very supportive business partner who had the same vision. We started organizing and facilitating webinars last fall. It has been so wonderful that we are attracting new people who are interested in taking our online classes. 
This new direction gives me more freedom to enjoy time with my husband. My goals are to have a few webinars every month and provide psycho-education and help them to achieve their dreams. We are also scheduling seminars in Japan Fall 2019 and into 2020.  
What advice would you give to a new entrepreneur?
My advice for a new entrepreneur is to have a clear vision by writing down what you want for your business. Setting a daily intention is also very helpful. Your intention could be very simple; having a clear intention that leads you to a place where you want to be. Trust your intuition.  Self-care is very important, so rest well and provide TLC to yourself. 
---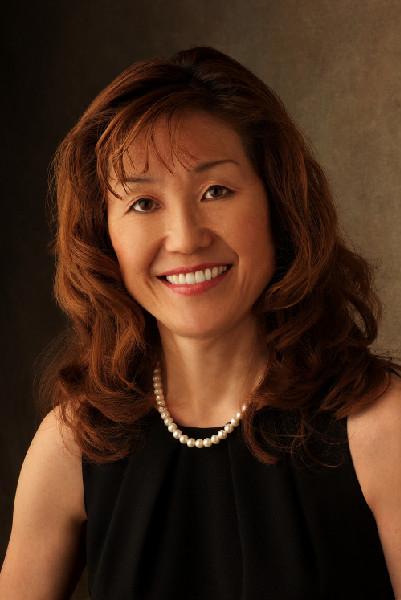 Masako Stewart is a licensed Marriage and Family Therapist working with individuals, couples, and families. Masako has more than fourteen years of experience working with a non-profit organization and managing a residential psychiatric facility.
Masako came to San Diego from Japan in 1992 in order to pursue her education. She graduated from the University of San Diego with a performance music major. She has since continued her harp performances with the USD Symphony and others. She received her master's degree in Counseling Psychology from the University of Santa Monica.
Masako received training and interned at an after school program for children who have Autistic Disorder and Asperger's Disorder. Masako also received intensive training on grief issues at a hospice for two years.
Masako opened her own private practice in La Mesa in 2009 and opened another office in San Diego in January 2012.
Masako has been happily married for six years. When she is not working, she likes to play the harp, perform with a local community wind ensemble, practice yoga, and spend time with her husband. She also enjoys traveling with her husband, who enjoys organizing their trips.
​Masako is a member of the California Association of Marriage & Family Therapist and Psychology Today.
Connect with Masako:
Email – masakostewart.mft@gmail.com
Website – www.masakostewart.com