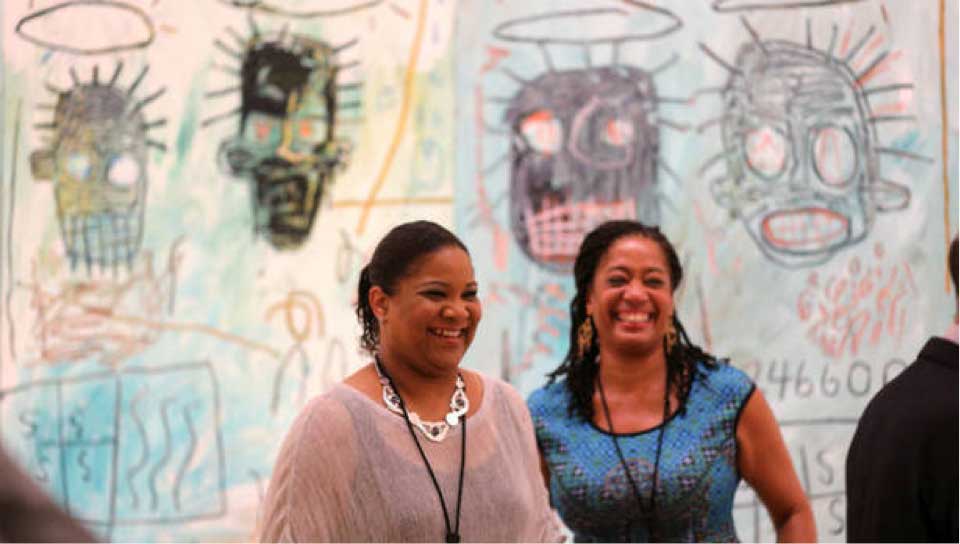 Jean-Michel Basquiat (December 22, 1960–August 12, 1988) was a Brooklyn-born American artist. His father, Gerard Basquiat, was Haitian and his mother, Matilde Andrades, was of Puerto Rican descent. He had two younger sisters, Lisane and Jeanine.
As a teenager, he created a fictional character called SAMO (Same ole Shit) who makes a living selling fake religion. Under the pseudonym, he and a friend embarked on a project spray-painting aphorisms on the subway and lower Manhattan as a way to blow off steam. The project and friendship ended in the late 70s shortly after it was featured in the Village Voice. Within a few short years, Basquiat joined the upper echelons of the 1980s art scene that included the likes of Andy Warhol and Keith Haring.
During the 1980s, Jean-Michel took the global art world by storm in his use of words, imagery, and symbolism as a social narrative about class, race, culture, power, and politics. Jean-Michel passed away unexpectedly in August 1988 at his loft in New York City. His private funeral was held at the Frank E. Campbell Funeral Chapel, attended only by his immediate family and close friends. Shortly thereafter, his father, Gerard Basquiat dedicated his life to serving as a fierce advocate and protector of his son's legacy.
Matilde Basquiat passed away in 2008. Gerard Basquiat passed away in July 2013. Since then, Jeanine and Lisane (Hera Hub Carlsbad owner), along with their stepmother, Nora, have integrated the care for their brother's estate and legacy into their lives.
In May 2017, Jean-Michel's untitled painting of a skull was sold for $110.5 million, the sixth most expensive work ever sold at auction and the highest grossing for an American artist ever. He would be thrilled.