If you are a business owner or entrepreneur who has something to share, promote, or sell online – then creating quality content to reach your ideal audience and establish your authority is a no-brainer. Content is crucial because it helps you establish a unique online presence; it allows you to educate and engage with potential customers; and it increases your chances of developing a recognizable brand reputation online. 
This is why Hera Hub conducts a Content Creation Challenge each year to support its members in gaining momentum, discovering new resources and establishing consistency when it comes to creating content for their brands.
Content marketing abounds in the online space. If you want to maximize your visibility, then it's important to know:
What content is 

How to create it

How to repurpose it 

Tools and software that can help you become a Content Creation Queen. 
FIRST THINGS FIRST. WHAT IS CONTENT?
Content is defined as authentic communication that has a focused message and personalized voice. Content can be used within any medium designed to share information, such as written text, video, images, and audio. Content serves to solve a problem and/or help your audience. The goal of content is to add value to your viewers while creating a positive perception and impact on your business and its bottom line.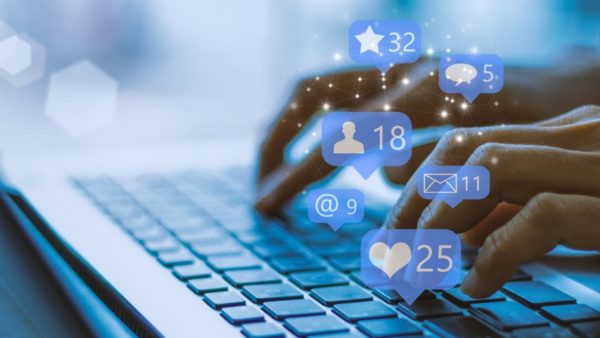 HOW TO CREATE CONTENT
Content creation is focused on what your ideal customers want or need to know. Keep in mind that if you want people to crave your content, it should be true to who you are and is intentional in providing a meaningful connection with your audience. If you need help getting started, write down your content ideas and place them into the following categories: Educate, Entertain, and Engage. 
If you want to share a personal story, client case study, or information that you've recently discovered that would be helpful and interesting to your audience – put it in the Entertainment category.
Sharing your insider tips, key steps of your process for helping others, or providing a behind-the-scenes look of your business or workday can be placed in the Education category. 
Content that's great for the Engage category include: Webinars, free challenges, contests, and social media posts (the non-salesy variety). These options are created to increase engagement from your readers so be sure to incorporate this type of content in your overall strategy.
When creating content, it's important that you answer specific questions people have and provide them with something they can't get anywhere else. It's the best way to turn your product or service, no matter how common, into something that is uniquely yours.
Content marketing has gained incredible popularity since 2007, according to Google Trends.  Optimized, high-value content will earn you a higher ranking on search engine sites, which will in turn help you reach more people.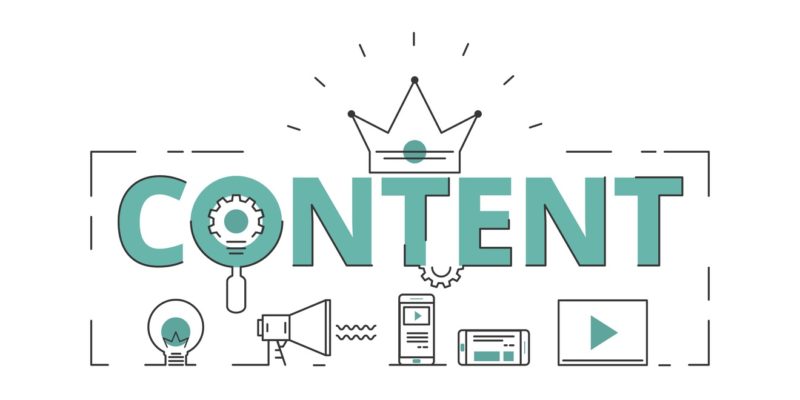 HOW TO REPURPOSE CONTENT
Creating content doesn't have to be tedious or time-consuming activity. Did you know that you can create up to 10 pieces of additional content from one epic blog post or video?! This is what makes content creation both fun and efficient. 
Instead of spending excessive amounts of time trying to think of new content to create, you could repurpose your blog posts, podcast episodes or videos into at least 5 other pieces of content. 
Let's say you shared 5 points in your blog post. You could create a social media post that elaborates on each of those posts. This means that you could create 5 additional pieces of content based on one blog. You could also create a video with information from your blog post. The blog could serve as an outline for your next podcast or inspire. 
If you're not a blogger but are a speaker, the concept still works. Use one or two of your speaker topics to repurpose into content that can be used on different platforms.
TOOLS AND SOFTWARE
Later and Tailwind are great tools for Instagram. They allow you to visually preview and plan your posts, then publish them automatically. 
Canva is one of my favorite tools for creating and editing customized images with ease that are perfect for sharing on social media, illustrating blog posts, and more.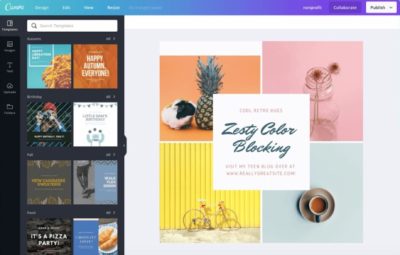 You can track your content, create a content marketing plan and a repurposing content spreadsheet with Google sheets or a platform like Co-Schedule. Co-Schedule is a great platform for creating marketing calendars or blog calendars in one place. It also has tools that help you with improving the open rate of your content including: a Headline Analyzer, Social Media Optimizer and an Email Subject Line Tester.
You have the ability to create highly valuable and valued content consistently. Don't worry that you will sound repetitive when you repurpose your content. Just because someone is on your email list doesn't mean they read every blog post you publish, watch every video you share, or listen to every podcast you record. People have platforms that they prefer, which is why repurposing is so important. (If you're only sharing your content on one platform then you're reaching a lot less people.) With some patience, planning and implementation, you will be able to create crave-worthy content that grows your brand, reaches more people, and increases  your authority. 
ABOUT THE AUTHOR:  Keasha Lee Ince is a Copywriter, Messaging Coach, and Actress who is a Hera Hub Carlsbad member. You can learn more about what she provides through her business, Striking Statements, here.