If you own a service-based business, lead generation must be a constant priority. With a powerful funnel in place, you can stay focused on providing your customers with the best possible services and experiences.
If all you have for lead generation right now is word-of-mouth – or even less than that – don't worry. Creating a customer-attracting and high-converting funnel doesn't have to be complicated. In fact, simple is best!
Here are six tips you can implement today to help you improve your efforts:
1. Identify Your Different Customers
Chances are you have more than one type of ideal customer. These customers have vastly different needs, so your lead generation marketing strategies must target each of them differently. Take a second to list out all the different types of customers you serve. Under each of these buyer personas, define the following:
Age Range
Gender
Neighborhood
Estimated Budget
Reason They Need Your Services
Put a lot of time and thought into each buyer persona – go beyond just demographics and get granular. The more you know about your ideal customer(s), the more specific you can craft your offer and message. Specificity = better lead generation results.
2. Come Up with a Compelling Offer
Before you can begin converting leads into customers, you need to attract them into your funnel. As you've probably heard, there's no such thing as a free lunch. You need to offer people something if you want them to hand over their contact information, which you can then use to follow up and guide them through the buying process. This compelling offer is your lead magnet.
Think outside the box when creating your lead magnet- don't just offer a free consultation. This offer is often the first impression you make with a potential customer, so make it great by thinking of how your offer/lead magnet can add value to someone's life or solve a problem.
3. Start Socializing with Your Personas
One of the most powerful (and cost-effective) tools for local businesses investing in lead generation marketing is social media. If you don't have one, it's vital that you create a Facebook business page for your company. Then, get busy using paid ads to target the different personas.
Here are just some examples of the characteristics you can use to generate leads on Facebook:
Location
Gender
Relationship Status
Hobbies and Activities
Food and Drink Preferences, etc
Also, don't forget to sell yourself- many customers like to know who they're doing business with.
4. Show Leads Exactly What They Can Expect
85% of consumers report that they trust online reviews just as much as they do personal recommendations, so it definitely – and literally – pays to rack up positive online reviews from happy customers. You should also leverage client testimonials within your lead generation funnel, to showcase the benefits of working with you.
Expert Tip: For best results, show the actual person from the testimonial and provide as many details as you can, such as what it was like to work with you.
5. Keep an Eye on Your Competition
There's no shame in spying on your competitors, and those with a strategy in place can be extremely helpful. For example, check out their Facebook page or any other social profiles. What are they regularly posting about? What kind of lead magnets are they using? Jump over to their website to do the same type of reconnaissance.
Expert Tip: Head over to similarweb.com to search and compare your competitors' website traffic statistics & analytics. This will give you a deeper understanding of their online strategy, and you may even discover opportunities for your business.
6. Never Stop Testing Your Strategy
As I mentioned in the beginning, once you have a solid approach in place, you'll wonder how you ever operated without a powerful lead generation funnel in place.
After you implement your funnel and start driving traffic to it, you'll begin receiving feedback. For instance, some of the customers you earned may have been less-than-ideal, so you don't want to attract that persona-type anymore (nice problem to have, huh?). This information can be used to improve your lead generation funnel.
Keeping your funnel simple will make it easier to test and pinpoint weaknesses quickly.
By implementing one or more of these tips, you will start seeing your leads coming in more consistently, and you will be able to streamline your lead gen process – who doesn't want that?
---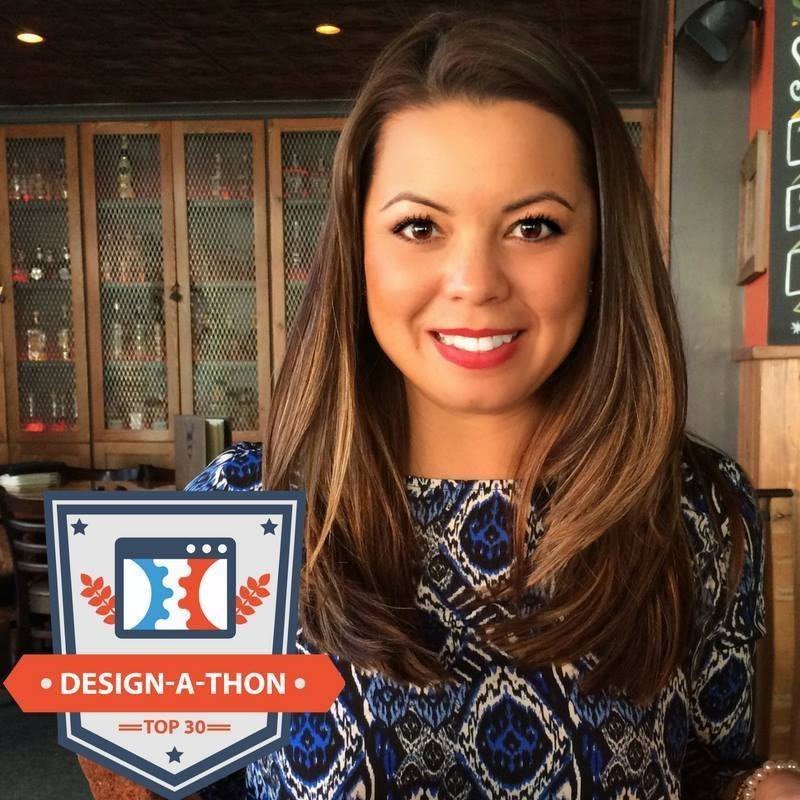 Ambitious, creative and a born leader, Jenn has over nine years of industry experience. Her expertise in analyzing brand performance, predicting product trends, and developing compelling strategies allows Jenn to successfully conceptualize innovative initiatives, dramatically increase brand awareness, and drive sales.
Jennifer founded Brilliant and Badass – Digital Marketing Agency in October of 2015 after years of gaining experience in the corporate world both on the agency side as well as the client side. While Brilliant & Badass offers a variety of supportive digital marketing services, Jenn's passion lies in helping local, service-based businesses grow by creating unique strategies and implementing end-to-end lead generation funnels. Her passion for funnels led Jenn to be internationally recognized by Click Funnels as one of their Top 30 Designers in August 2017.
For more information about generating leads online, follow Jenn Young, Founder of Brilliant & Badass – Digital Marketing
Facebook: https://www.facebook.com/jymarketing/
Instagram: http://instagram.com/brilliantandbadass
LinkedIn: https://www.linkedin.com/in/meetjy/