Are you overrun with emails? Can't get control of your inbox? A disorganized email inbox is costing you a lot more than you may think. 
Before I launch into sharing tips and tricks for better email management, I want you to first, get clear on the cost of where you are with your current inbox situation. Being uncomfortable may have you talking about change, but until the discomfort is really costing you what's most important to you will your level of commitment create change that is sustainable. sustain implementing change. 
So let's find out how deep the cost of a disorganized mailbox is for you…
Are you missing time-sensitive information? Did you just read about a workshop or conference that sounds perfect…but you missed the registration cutoff that was last week?

Are you late responding to emails? I'm talking about weeks… and there's a risk that the person emailing you might be thinking you're on vacation or no longer in business? Ouch!

Could there be emails from potential clients who want to hire you in your stack of unread emails? Is there real potential income sitting buried in those emails?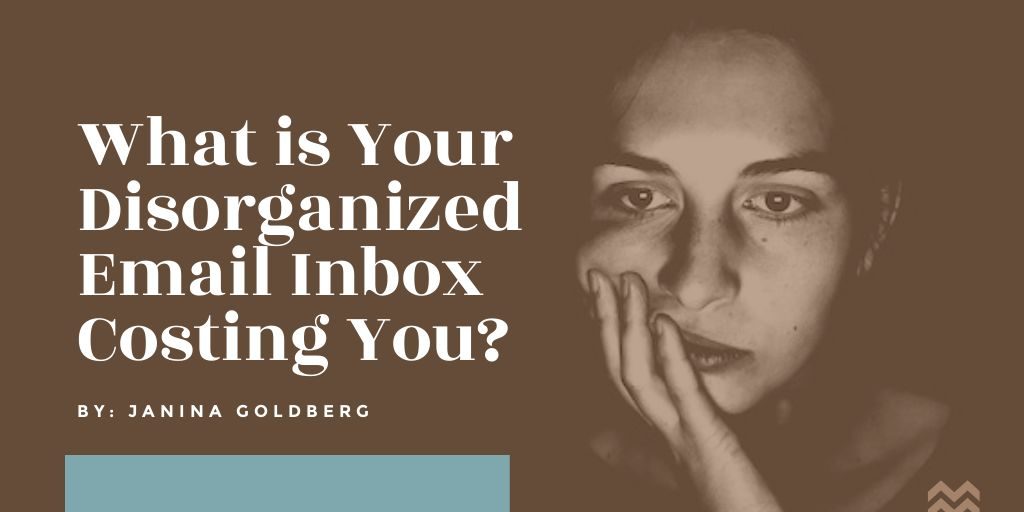 Carrying around guilt and badgering yourself for being behind on your emails isn't helping! Promising yourself that you'll clean things up the next rainy Sunday afternoon or after your current project is putting off what you actually need right now.
We know taking a long afternoon to organize your inbox doesn't help your process of managing email either. It's likely you'll end up right back where you started, with an out-of-control inbox and back to square one. 
If any of this is starting to ring true, then a change in your email processing is what you need! It's time for a new process and a refreshed mindset to remain engaged with a regular email management process that works for you!
Before you head somewhere new, you need to know where you're starting from, so let's gather some data.
Ask yourself these questions before creating your email management process.
What is your current email situation? 
# of email addresses you're managing

# of email messages in your Inbox

# of unread email messages in your Inbox

age of unread email messages (what month and year are most of your emails from)
What's your current email management schedule?
How often do you check your inbox for new emails?

When do you typically sit down and read/respond/file/delete emails?

Why do you have this schedule/routine?
What are you telling yourself about your current situation?
What kind of shame stories are you telling yourself?

What reasons are you using for why you can't have a better handle on your emails?
How would "having a handle on email" better serve you? 
What could you gain by having a process for managing your emails?

What's the benefit/gain for you and your business?
What are you willing to "invest" in having a handle on emails?
Implementing a new process is going to take commitment, time and patience. You're going to need to focus and be intentional when you sit down to do email.
Are you ready to commit?
Okay (assuming you said yes), let's talk about some options.
Unsubscribe
from emails that really aren't of value to you anymore. 
Did you sign up for Sprouts newsletter 4 years ago but never actually shop there? Unsubscribe.
Do you get an email every day from Islands Restaurant cuz you want to be reminded of their specials…yet you only eat there once a month regardless of the specials? Unsubscribe.
You can unsubscribe manually by searching for emails from the same sender and batch deleted them or use Unroll.me. It is a simple tool that will search your subscriptions and list them out for you. For each subscription take the appropriate action. 
Create Rules
to auto-file newsletters to an archive folder.
Did you opt into a gurus newsletter intending to read the magic pill for whatever they're a guru in but you keep telling yourself you'll read it 'later'?
Maybe you don't want to unsubscribe…create a Rule that automatically files those emails to an archive folder. They'll be out of your inbox and in a folder for whenever 'later' comes. 
When you create a Rule, you'll have the option to Apply the rule to your inbox so all emails that match your criteria will be moved. Here's how to create rules/filters in Gmail or Outlook.
Sort
emails by conversation or subject. 
To make sure you're reading all the emails that are connected, either sort by subject or depending on your email platform, turn on the feature to group emails by conversations. This will nest the replies from others together so you're sure to read them together.
Utilize your email platform flag/tag feature.
If an email needs action or is one you need to follow up on, flag it. Your inbox can now be used as a to-do list.
Schedule time
to check your email.
I know this sounds impossible but it really is possible and necessary for scheduling and blocking out time to check and respond to emails without getting lost in your inbox for hours. 
Start small. Use your phone to set a reminder to check/process email once an hour. Set a goal for what you need to accomplish in your email inbox, get in, do just that and get out. A similar process can be applied to checking social media. 
Going cold-turkey doesn't work for everyone in all situations. Start small with intentional, manageable changes and you'll be gaining momentum and collecting evidence that you can change how you manage email!
Experiment with your new email management process, refine it to suit your individual needs and take control of your inbox back NOW!
---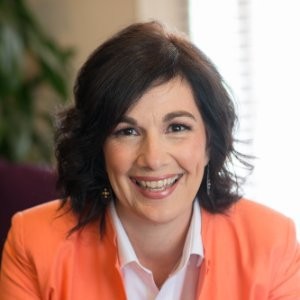 As a mindset coach and process master, Janina is passionate about helping female business owners simplify their lives and gain the support they need to live a life of balance and fulfillment. 
With over 20 years of experience as a Process Management, End User Support and Systems coaching expert, Janina now strategizes with female entrepreneurs get clear on the "It's all in my head" schedule and processes and coach and transform limiting mind chatter using her unique methods and partners with you to declutter, clarify, schedule, set boundaries and co-create goals and steps towards bringing your best self and achieving more in your business.
Wondering what's possible? Schedule a call with Janina:
https://calendly.com/janinagoldberg/exploration-connection