Hera Hub is excited to share Startup Stories from our members. We periodically interview incredible business women from a variety of backgrounds and disciplines. Our goal is to share our members' wonderful stories with the public.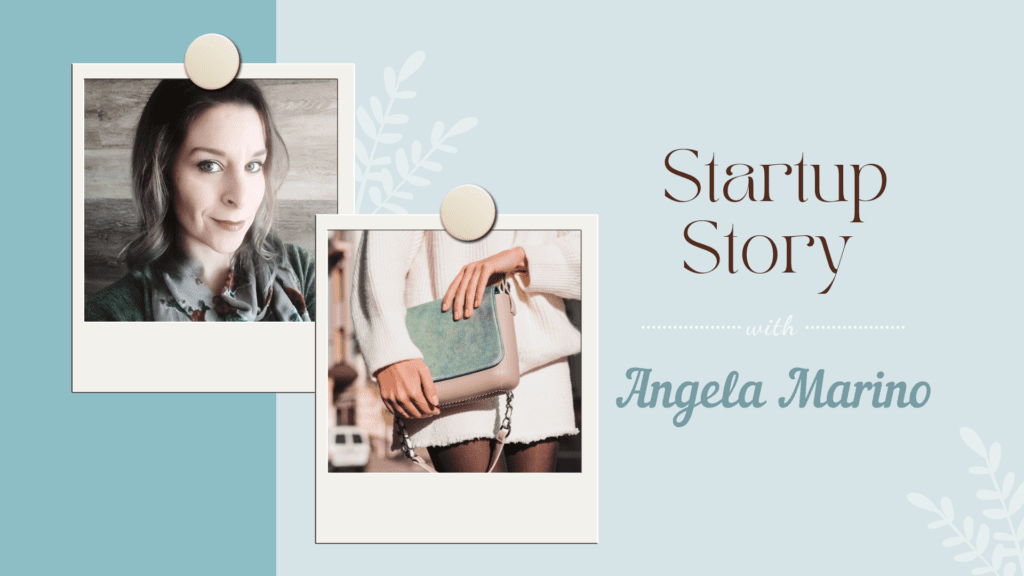 Angela Marino, Founder of Evolution Smart Bag offers the world's only tech-enabled, modular-style bags. Angela is also a member of Hera Hub Carlsbad.
What was the inspiration behind your business?
I founded Evolution Smart Bag after realizing I was buying purse after purse, without loving any of them, and then throwing them out because they would wear out. As a mom of small children, I needed something durable and versatile and wanted something that looked nice and made me feel confident. Most bags that are designed for functionality are frumpy and unappealing. Nice handbags that boost confidence are expensive, easily damaged, and often impractical (or cheaply made and inevitably end up at the dump). It seemed silly to buy an expensive option knowing how messy life with little kids can get, and I hated contributing to the consumer-driven waste pile up from inexpensive, bargain-brand bags. I was always making a compromise and never had a bag that was truly right for me. I knew I needed to bring something to the world that would be low-impact environmentally and high-impact stylistically. Thus, Evolution Smart Bag was born. Evolution Smart Bag provides women with a beautiful and versatile handbag that has style and function in mind – each bag can wirelessly charge a phone automatically, be put in the washer for easy cleaning, and be remade any time thanks to its modular design.
What are your business' values? How do they align with your personal values?
The most important mission of Evolution Smart Bag is to provide a bridge between fast-fashion and eco-conscious design. We need to rethink the way we make and use things. A handbag does not, and should not, need to be one thing only. It can act as a more powerful tool to use in our daily lives by integrating technologies we are already comfortable using. For example, with Evolution Smart Bag, your bag is also your charger while you are at the grocery store, on a business trip, or out for the night. It's not just one thing, it's a smarter way to use our most-loved accessory. It's also modular for easy style changes. You don't have to put it away at the end of a season because it no longer fits with current trends, you just swap out a piece or two and boom, you have a new bag (without the high cost or the waste).
How/Why did you choose your business name?
Evolution is a powerful word. It is strongly associated with progress, growth, and enlightenment. I chose the word to represent the brand as a reminder of my goal – to evolve the way we think and use everyday products.
What do you love most about your work?
The brainstorming and design sessions! I like to ask myself often, "what do I wish I had on me at all times?" – and then I think about how to integrate whatever I came up with into the product line. It's the most fun part of my job and where I can really unleash my creative side. I've come up with so many things for use in bags from UV sanitation pockets and wireless charging to voice-command and Alexa integration – all of these things are possible to put into a bag and walk around with. It's exciting to come up with the wildest ideas, make a prototype, fine-tune it, and then produce it.
What is the biggest challenge in running your own business?
The biggest challenge is staying on track and editing my ideas down to production-ready concepts. As a creator, I am really good at coming up with ideas and "the vision" but it requires discipline to execute any of those ideas and you have to be very accepting of letting things go if it's not the right time.
What advice would you give to a new entrepreneur?
Be flexible, stay the course, and always think about new ways to see the problem and the solution.