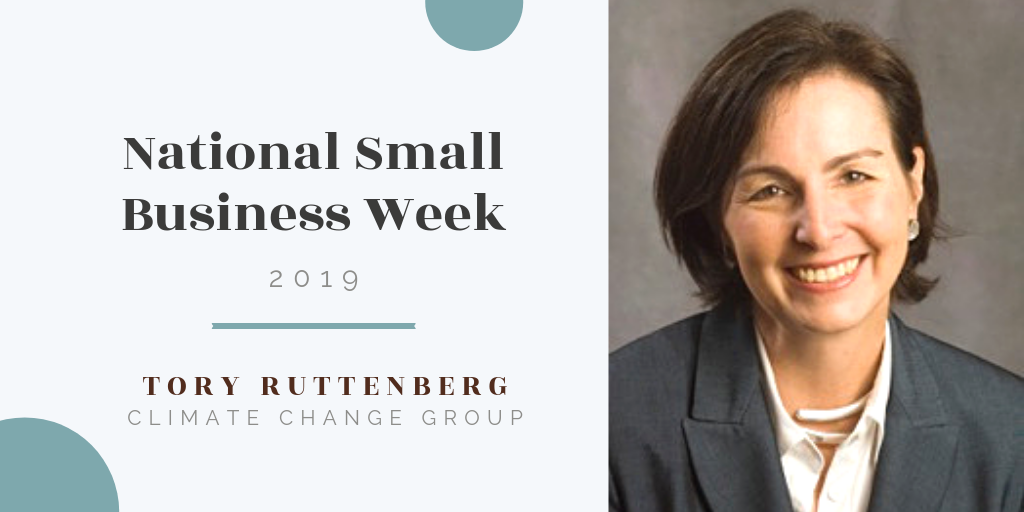 In celebration of National Small Business Week, (May 5th – 11th) we sat down with four members to hear about their story, passions, impact, and businesses. Our first featured member in the series is Tory Ruttenberg, Co-founder of Climate Change Group. Tory is passionate about getting individuals to take action on climate change. She has been an active Hera Hub D.C. member for almost four years.
What was the inspiration behind your business?
I had long been interested in environmental issues. In college I majored in American Studies with a focus on Environmental Studies, I practiced environmental law for several years, and I have been on three NOLS courses (similar to Outward Bound). I was aware of but not particularly focused on climate change. However, several years ago I read Bill McKibben's book, Earth, which fascinated me, scared me, and made me decide that it was time to act.
My career for the last 20 years has been as a management consultant, providing conflict resolution, facilitation, and coaching (www.ruttenbergconsulting.com). I decided to apply my expertise as a coach and facilitator to climate change and, with two friends, Fran Barnes and Anne Schroeder, developed our programs and co-founded CCG.
Who are your clients and what do you do for them?
 We work with people who are concerned about climate change but are nervous about raising the issue or want to get involved but don't know what to do.
Our model is simple – we facilitate two programs the TALK and ACT programs. TALK is a one day program and ACT is a two-day program. We also have developed a short – 1 to 1.5 hour – overview. Although it is meant primarily to introduce people to our main programs.
What are your business' values? How do they align with your personal values?
CCG's values and my values align perfectly. Basically, it is that everyone can and should be talking about and taking action on climate change in whatever way that they can. It is such a sweeping issue that there is no one way that people "should" approach it. The most important thing is to engage, and we aim to give people the skills and direction to do so.
How/Why did you choose your business name?
There was a lot of back and forth initially, but ultimately, we decided on a broad "umbrella type" name so that we can be flexible with what we offer as we move forward.
What do you love most about your work?
There are a lot of things I love about my work. I get a lot of satisfaction when I can help people engage in the issue of global climate change. Taking action myself through CCG helps reduce the stress I feel about what the future might bring. There are so many wonderful people working on this issue, and I have the opportunity to meet them. I'm a big picture thinker and climate change is an extraordinarily big picture issue, so thinking about how to engage in it is an interesting intellectual experience.
What is the biggest challenge in running your own business?
Having run my own (different) business for 20 years before this, I could write pages on this question! Overall though, I would say that staying focused is the biggest issue. There are so many things that pull at your attention that it is easy to get lost in the weeds and not focus on the big things that you are trying to accomplish.
What are your/your business' goals for the future?
We would like the TALK and ACT programs to spread so that people all over lead groups to get people talking about and taking action on climate change. In other words, they become a lot like book clubs where people get together to learn new skills. To that end, we plan to continuously hone the agendas for TALK and ACT so that anyone can use them.
What advice would you give to a new entrepreneur?
Get advice from others. Don't try to figure everything out yourself.
---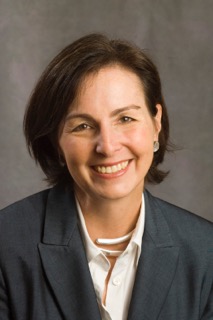 Contact Tory Online:
LinkedIn – Tory Ruttenberg
Website – climatechangegroup.com
Facebook – Climate Change Group