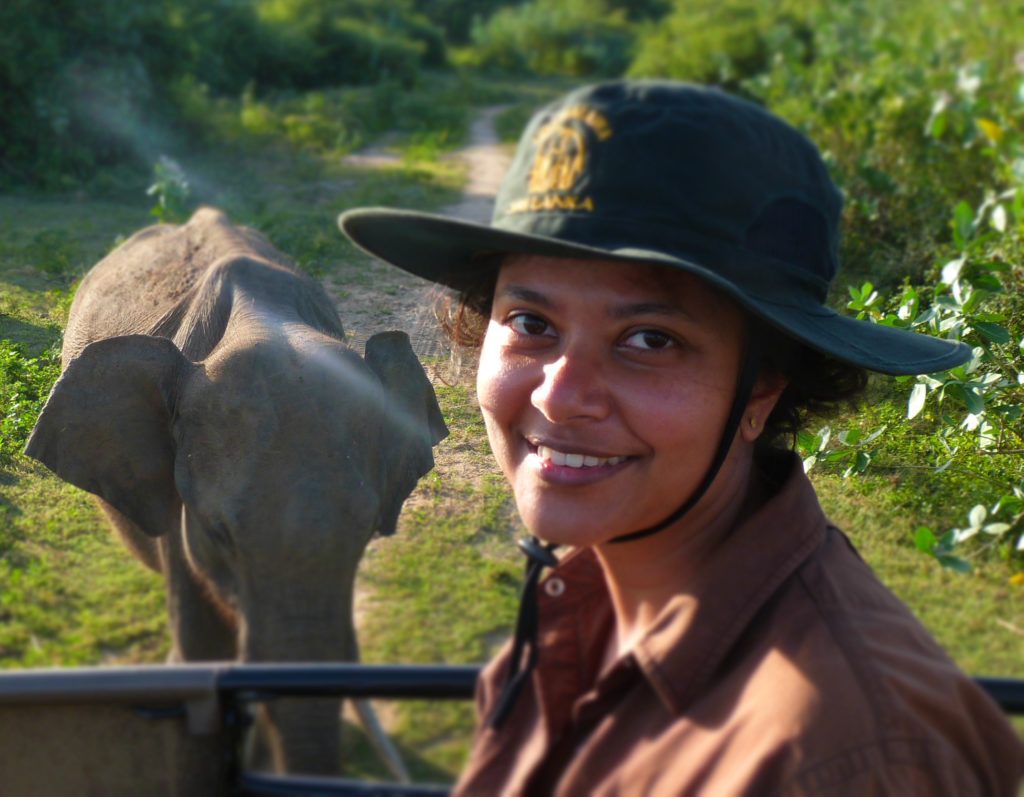 Shermin de Silva is the President & Founder of Trunks & Leaves Inc., a nonprofit dedicated to the conservation of Asian elephants and their habitats through science and education.
She is also a founder and trustee of EFECT, Sri Lanka and a member of the Asian Elephant Specialist Group of the IUCN Species Survival Commission. Her main passion is to find ways for people and wildlife to coexist by understanding and meeting the needs of both.
Shermin obtained her Ph.D from the University of Pennsylvania, studying the behavior and ecology of Asian elephants and directs the Udawalawe Elephant Research Project in Sri Lanka, which she initiated in 2005.
Twitter: @Shermin_deSilva
Facebook: : Trunks & Leaves
Instagram: @TrunksNLeaves
Felena Hanson, founder of Hera Hub, interviews incredible business women from a variety of backgrounds and disciplines for Hera Hub's podcast Flight Club. Giving you a behind-the-scenes look at female entrepreneurship, we focus on sharing backstories of amazing women as they found their "lean out" moment and bravely launched their business. We uncover their secrets to success and their advice to others who are launching a new adventure. Subscribe to Flight Club on iTunes here.