There are many reasons to implement an email marketing strategy, and there are oh-so-many ways to do it. Regardless the path you're on, there needs to be something special about the very first email you send to your contacts. Not only is it crucial in building a positive relationship with the recipient, it's also an easy and simple way to just get started.
Create a "Welcome Email"
One of the first things you can do when you're ready to begin an email relationship with your contacts is send an email announcing your plan. There are many scenarios in which this email may vary.
Scenario: Current Customers
You've been in business a while and you are finally ready to do something with all those emails you've been collecting over the years. Your first welcome email could go something like this (tailored to your own situation of course),
"Dear Tracy, Thank you for your support over the years! Growing my business has been fun and challenging, and as always, so rewarding! Now I am so excited to announce the launch of my monthly newsletter…" You can go into some detail about what kinds of things they can expect, remind them you are on Facebook, point them to your website in case they need a refresher on your services, and so forth. These contacts already know you and they've already either opted in for your email list, or they are people you've done business with in the last couple years and are ok to send email promotions to as per the CAN-SPAM act.
Believe it or not, your customers will still find it odd if you start sending a newsletter out of the blue without some sort of warning first! You don't want to get reported as spam if they forget who you are, how they met you, or when they signed up for your email list.
Scenario: People You Meet
If you have a retail store or attend a weekly farmers market for example, it's important to send a welcome email if you have a sign-up sheet out! Do it in a timely manner, while you and the scenario are still relevant, and your email will be opened with a favorable and positive attitude.
My favorite way to send a welcome email to brand new contacts is to create a clean, simple, branded template and simply acknowledge them with a thank you. There does not need to bells and whistles. Remember, you have to get this baby sent out sooner than later to remind them that yes, they did indeed sign up for this email list. It would go something like this-
"Dear Tracy, It was so great seeing you at the Little Italy Farmer's Market! Thanks for joining my list," and go on to tell them about all the social media you are on, give them a nice little coupon code to place their first online order, let them know what they can expect going forward, and so forth.
Scenario: People Who Did NOT Opt In
This is the trickiest scenario, but don't fret! There's an easy solution to getting these people in the mix. Send a welcome exactly as you would in the example above, tell them where you met (a networking meeting, a trade show, Linkedin), remind them what you do, and simply ask them if they'd like to Opt-In. Nobody appreciates getting a mass email from someone with no explanation, and the idea is to avoid a negative experience with your contacts.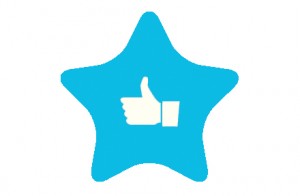 The key takeaways?
Warn people first
Let people opt in
Let people opt out
Good luck!
__________________________________________________________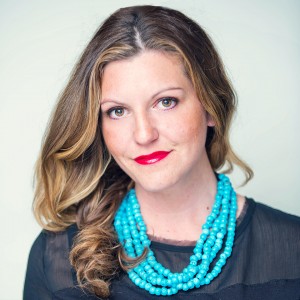 Tracy Petrucci is a marketing professor at MiraCosta College and teaches classes at three adult school programs in San Diego county. She is also an online marketing consultant specializing in social media, Facebook ads, and email marketing for the small business owner.
Learn more tips: tracypetrucci.blogspot.com
Follow Tracy on Twitter: @TracyPetrucci