Each week, Felena Hanson, founder of Hera Hub, interviews incredible business women from a variety of backgrounds and disciplines for Hera Hub's podcast She Means Business. Her goal is simple… tell the amazing stories of how these women came to launch and grow their business. She uncovers their secrets to success and their advice to others who are launching a new adventure. Subscribe to She Means Business on iTunes here.
Global vision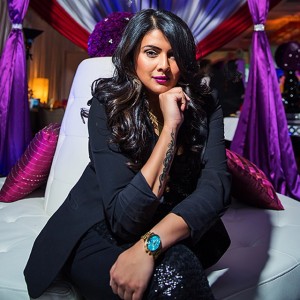 ary Nirjary Desai has upped the ante in the world of event production and wedding coordination over the past decade. With a keen emphasis on creativity and customer service, her 4 companies KIS (cubed) Events, S3 Catering, Glam Squad and Bridal Elements by Nirjary Desai, have delivered the WOW factor to celebrities and top brands in the U.S., India, London, the Caribbean & beyond. Her distinctive vision and business acumen has garnered features on Bravo TV, the Wedding Channel, Harpers Baazar Bride India, Huffington Post and more.
Website: www.KisCubedEvents.com
Twitter: @KisCubed
To hear the full interview with Nirjary, listen below and subscribe to She Means Business here!
Save
Save