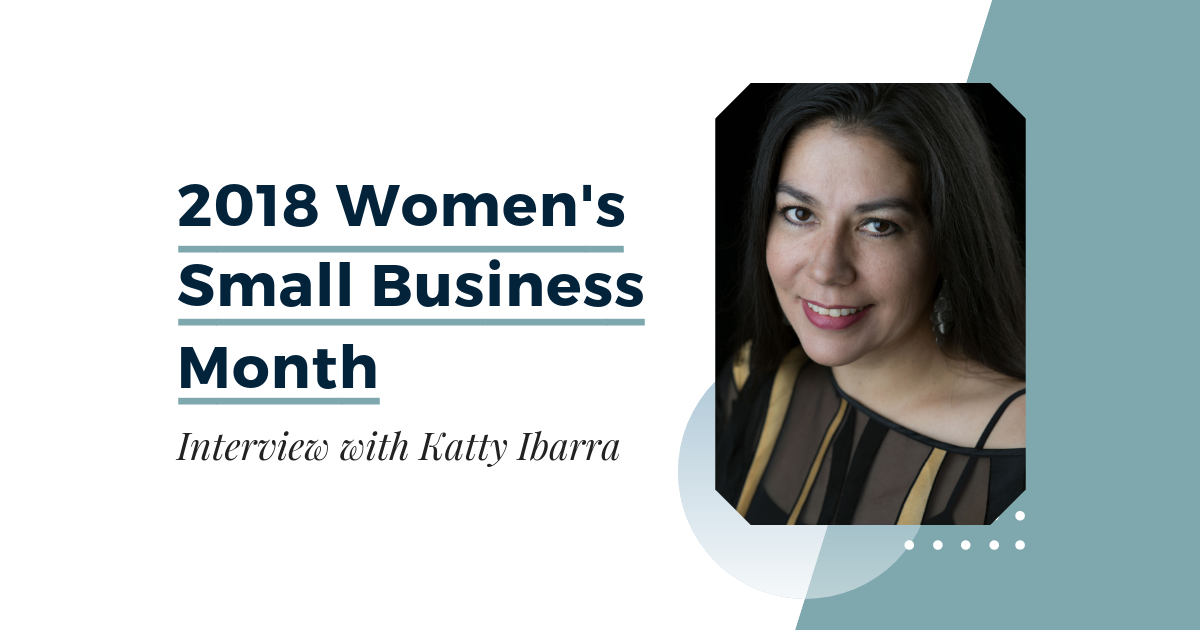 The month of October is National Women's Small Business Month. This month is a special time to celebrate and recognize the successes and important role that women have in business year after year. To celebrate, we sat down with Katty Ibarra a long-time Hera Hub member, to hear her story, passions and the impact she's making on women in business in the San Diego County and surrounding areas. 
---
Tell us about your entrepreneurial journey & what are you doing now?
I started my own business creating an advertising agency in Mexico City at 21 years old. When I moved to San Diego I expanded my business to the United States and start working as a business advisor for SBDC (Small Business Development Center) after two years of experience.
I'm currently acting as the director of the Women's' Business Center of San Diego and Imperial Counties, coordinating efforts and resources to help local women interested in becoming entrepreneurs open a business.
What inspired you to start your own business? 
While I was getting my Bachelors of Art in Graphic Design I was freelancing to afford my tuition and the materials for my career. When I graduated from college I already had 4 years of experience in because I was working as an intern with one of my teachers that had an advertising agency. I took an intensive class in web design and I started working in one of the biggest advertising agencies in Mexico City. At that point, we were one of only two agencies doing web design.
The years went by and suddenly everyone was doing websites and the Agency, in order to survive, laid off 80% of their employees. I was one of them.  At that point, they were paying me really well and when I started to look for other opportunities the salaries were very low. I was being offered the same amount I could earn doing a single website per month for a client.
I started my own company in when I was 21 years old and started working with startups and big companies for strategic advertisement campaigns, developing logos, flyers, brochures, magazines, and catalogs. I worked with clients like Century 21 Mexico, L'Oreal, Nestle, Coca-Cola Mexico (FEMSA), ING, Tetrapack, Euler Hemes, Kimberly Clark, Holcim, VisitMexico.com, TVmas Magazine, Universidad Mexicana, Banquetes Ambrosia, Defending Rights, and Bachoco.
What are your business' values? How do they align with your personal values?
My values are that each individual and organization can become what they want to be and to actualize what matters to them. I value the power of a skillful observer (i.e., coach, leadership behaviorist, organizational consultant) in not only supporting but igniting change. I value presence, rather than a personality or ego-based approach, and a co-creative and generative approach. The power of connection with self and others and the importance of this in having a happy and fulfilled life is also key.
What are the top 3 challenges/hurdles do you believe women entrepreneurs face when getting started?
Dealing with limited access to funding
Defying social expectations
Balancing business and family life.
What is the most rewarding part about the work you do?
I love to help women achieve their dream of having their own successful business so they can change their family's socioeconomic environment.
Where do you see yourself in the next 5 years?
I see myself collaborating and being involved with different women organizations, to help women entrepreneurs to start and grow their business, especially with their marketing strategies.
What advice would you give to new or aspiring entrepreneurs?
You don't need to do it alone the WBC is here to help you and keep you accountable and there are other resources like Hera Hub.
What resources can entrepreneurs get at the Women Business Center?
The Women's Business Center is partially founded by the SBA (Small Business Administration). We are hosted at Southwestern College National City at the Center of Business Advancement. We offer free 1-on-1 business consulting to start and grow your business, training and financial opportunities, all our services are pre-paid with your taxes meaning that you already pay for it so take advantage of them.
---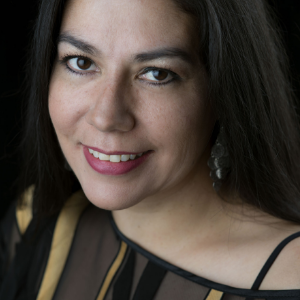 Katty Ibarra was recently appointed as the Acting Director of the new San Diego & Imperial Women's Business Center, hosted by Southwestern College. Katty is a bilingual entrepreneur and business advisor excited to empower female entrepreneurs. Katty holds Bachelor of Arts in Graphic Design from the Universidad del Valle de Mexico. She has extensive experience in branding, marketing and social media. Katty owns her binational marketing firm and has more than 15 years of experience solving business graphic communication and marketing strategies.
Katty has worked at the San Diego Small Business Development Center (SBDC) for over two years assisting small business owners with starting a business, increasing their sales, developing marketing plans, and conducting training for start-ups on how to start a business and workshops on social media management and email marketing.
Katty is excited and motivated to be joining the Women's Business Center. "My goal is to empower women to accomplish their dreams of having their own business."