In honor of National Wine Day, Dr. Alisha Wilkins, founder of Hera Hub Temecula, sat down with Cassandra Schaeg.
Cassandra Schaeg is the Founder & Owner of SIP Wine & Beer in Escondido. Located 20 minutes north of San Diego, SIP Wine & Beer is a tasting room showcasing wines and beers local and abroad. Born in Philadelphia and raised in Temecula California's wine country, Cassandra's passion for quality wines and community togetherness were the motivating factors behind opening SIP. Through community support and economic contributions, SIP Wine & Beer has been pivotal in the efforts to revitalize Escondido's Historic Downtown District.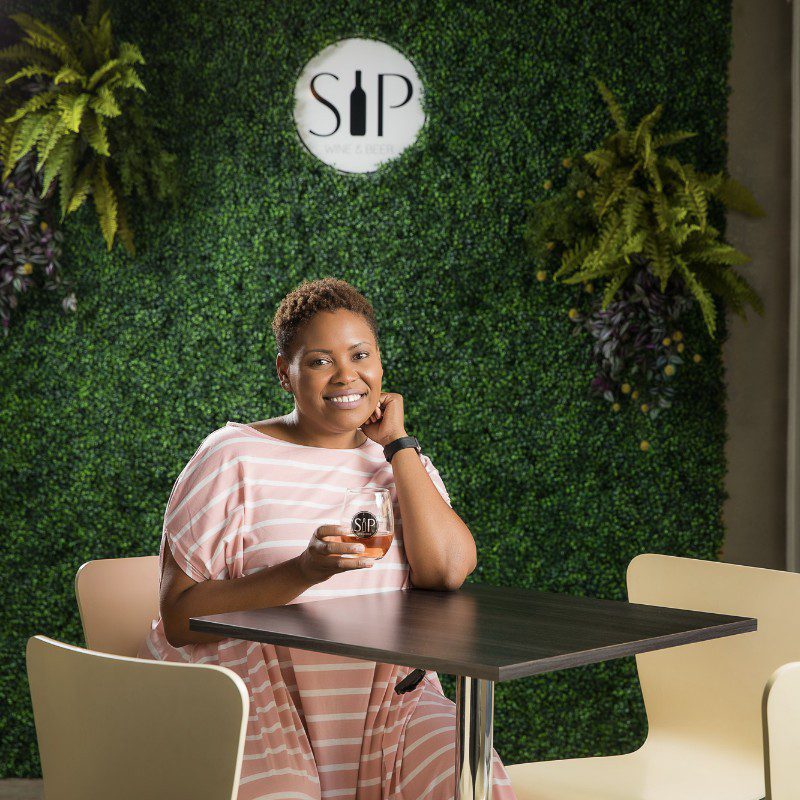 Cassandra's goal is to shift the narrative of black and brown entrepreneurs in the wine and beer space. As a black woman in this space, she stands alongside winemakers, brands, connoisseurs, and advocates that bring culture, community, and conversation to an industry that overlooks women and minorities.
Cassandra's passion to catalyze women and BIPOC – owned businesses also caught the attention of a writer/producer for KPBS television and networking.
As an enterprising individual, Cassandra quickly built a production company and partnership to help develop the six-episode docuseries. Airing in fall of 2022, Cassandra's show, "Fresh Glass" will introduce specific women and BIPOC winemakers and brewers from across the U.S.
The series will show their stories of "risking it all, the ups and downs and the grit of the journey of making wine and beer in an overlooked niche. It takes a lot of tears, joy, angst and worry to reach a higher level as a winemaker or brewmaster, etc. We want to celebrate them. It's just really important to not ignore people who are definitely making history."
Cassandra affirms that "pursuing a dream creates larger opportunities." She never anticipated her excitement for sharing spaces and community to catapult her into hosting a nationally-aired television series, potentially reaching 40 million viewers.
Website: www.sipwineandbeer.com
Instagram: https://www.instagram.com/sipwinebeer/
Linkedin: https://www.linkedin.com/in/cassandraschaeg/
Facebook: https://www.facebook.com/sipwineandbeer