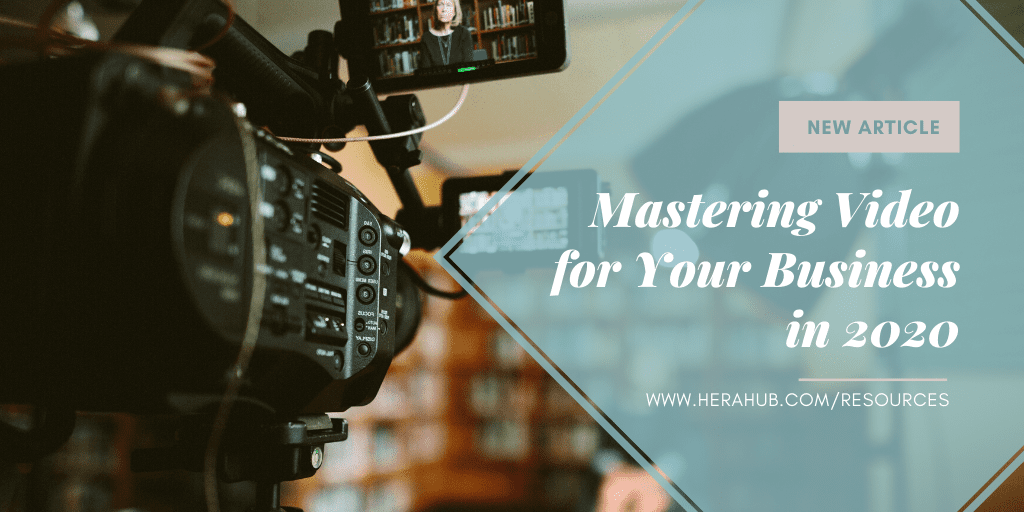 There are a lot of great reasons to create more business videos in this new decade: it's easy to digest, easily accessible, and fairly low-cost (compared to other marketing tactics). According to Hubspot, 97% of marketers claim that videos help customers understand products. Search engines see videos as high quality content and 90% of consumers claim a video will help them make a purchasing decision (Social Media Today).  Thus it seems like incorporating more video marketing is a no-brainer for your business!
Well, we're going to ask you to slow down, take a moment and really think this through before diving into the "video world". Make an informed decision about adding video to your plate and be sure that when you do so, you are aligned with your business plan and goals.
Ask yourself a few questions.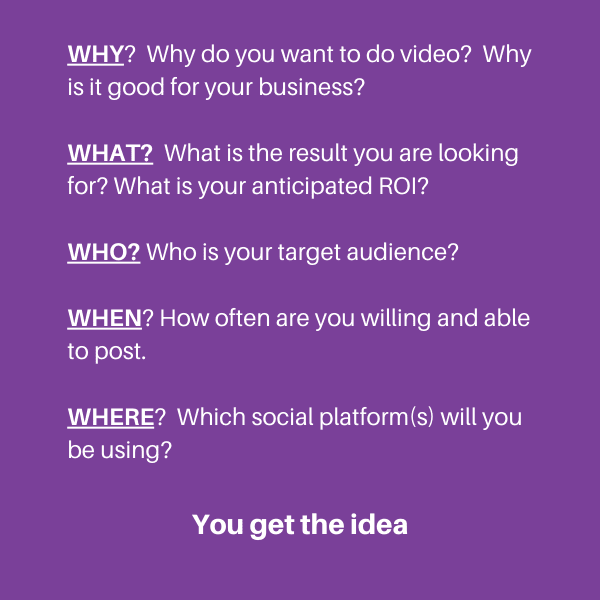 Video for your business can achieve a number of things for you and your business: educate, inform, entertain, set you up as an expert or thought leader as well as your product or service. Video also builds trust with your target audience. For example, a current client decided to go with Illuminous Marketing services over other companies because they could watch the educational videos on SEO on the company website and see how knowledgeable we were in that area. Prior to reaching out, they knew they were contacting an informed marketer.
After you've determined why you are creating video for your business and what the purpose is going to be, you should then determine the channels where your customers hang out.  This will help you determine how you shoot your video.  For example, YouTube is traditionally horizontal where as Instagram is square format and Instagram stories are vertical format.
In order to get the most bang for your buck with your videos you also want to make sure that the topics align with search terms that people are looking for. The easiest way to do this is to Google the keywords that you are tracking for your business and see which of those results has video results in the search feed. Or, what topics your competitors are covering so that you can do a better job. There is also a great resource called Answer the Public where you can type in a term and you will get hundreds of different questions surrounding that topic.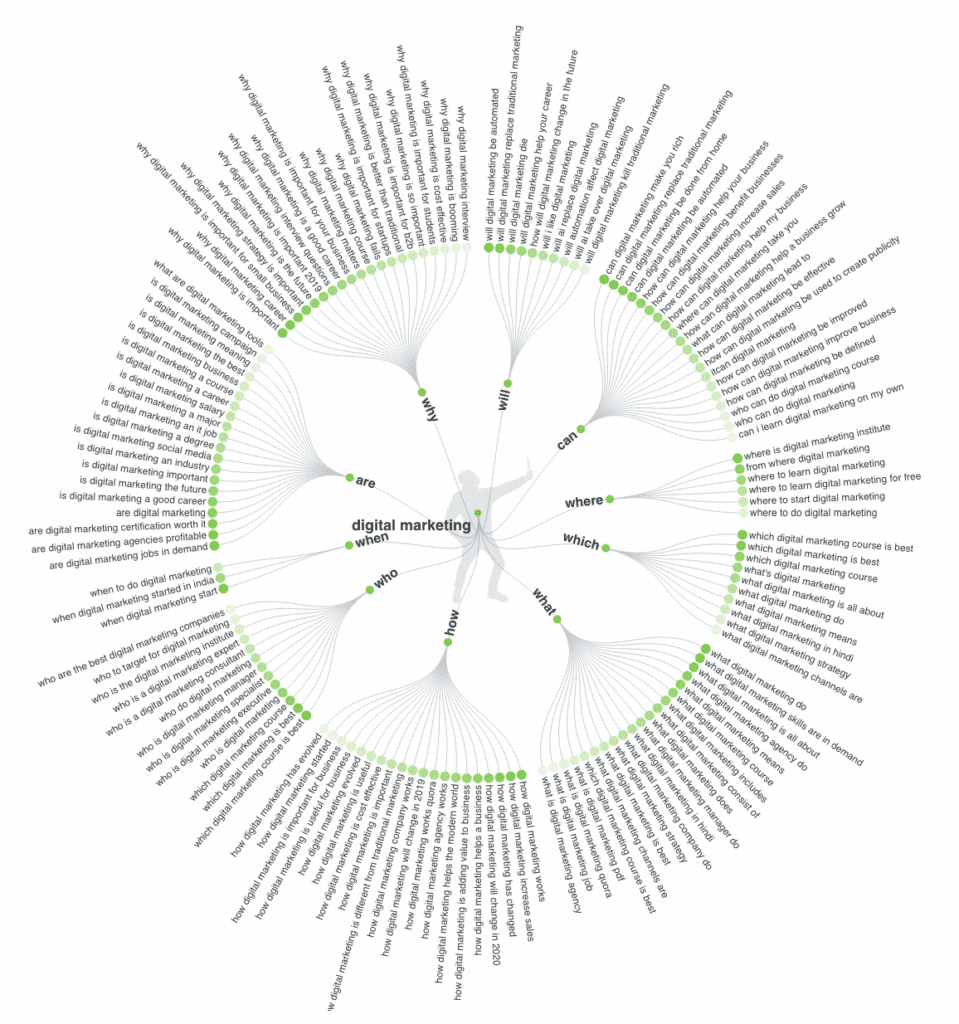 Steps to Get Started with Video
Write down three topics that you can cover in your video marketing
Break those general topics into three subtopics
Pair those sub topics with some of the keywords and key terms you are targeting in your SEO. EX: Christmas Card Demo -> DIY Christmas Cards to Spread Joy
Determine which channels and therefore which format you will publish each video on
Shoot your videos. Follow the Best Practices for Shooting Video with Smartphone
Edit your videos using your native phone app or YouTube studio beta
Publish your videos on the appropriate channels with optimized titles and descriptions
Video can and will have a measurable impact on your business when done strategically. So, rip that band-aid off and get started!
Guest Contributors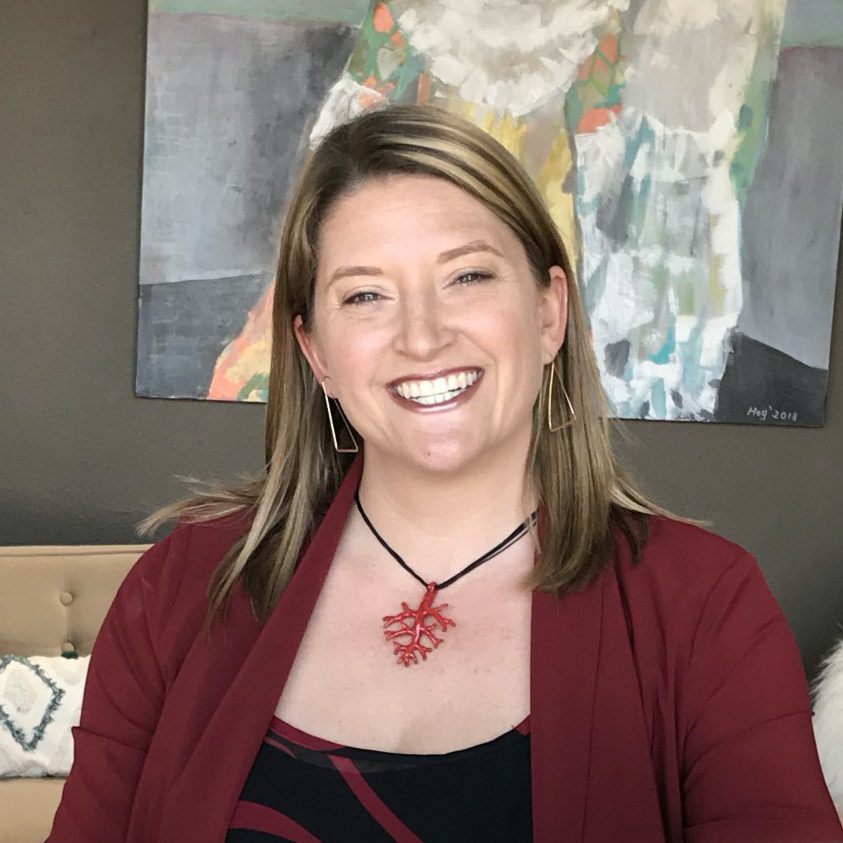 Gwen Beren is the CEO and Founder of Illuminous Marketing, Inc. located in Carlsbad, California. She founded the company in 2012 with the vision to help businesses shine online with digital marketing strategies with a focus in SEO and social media marketing.
Twitter: @illuminousgwen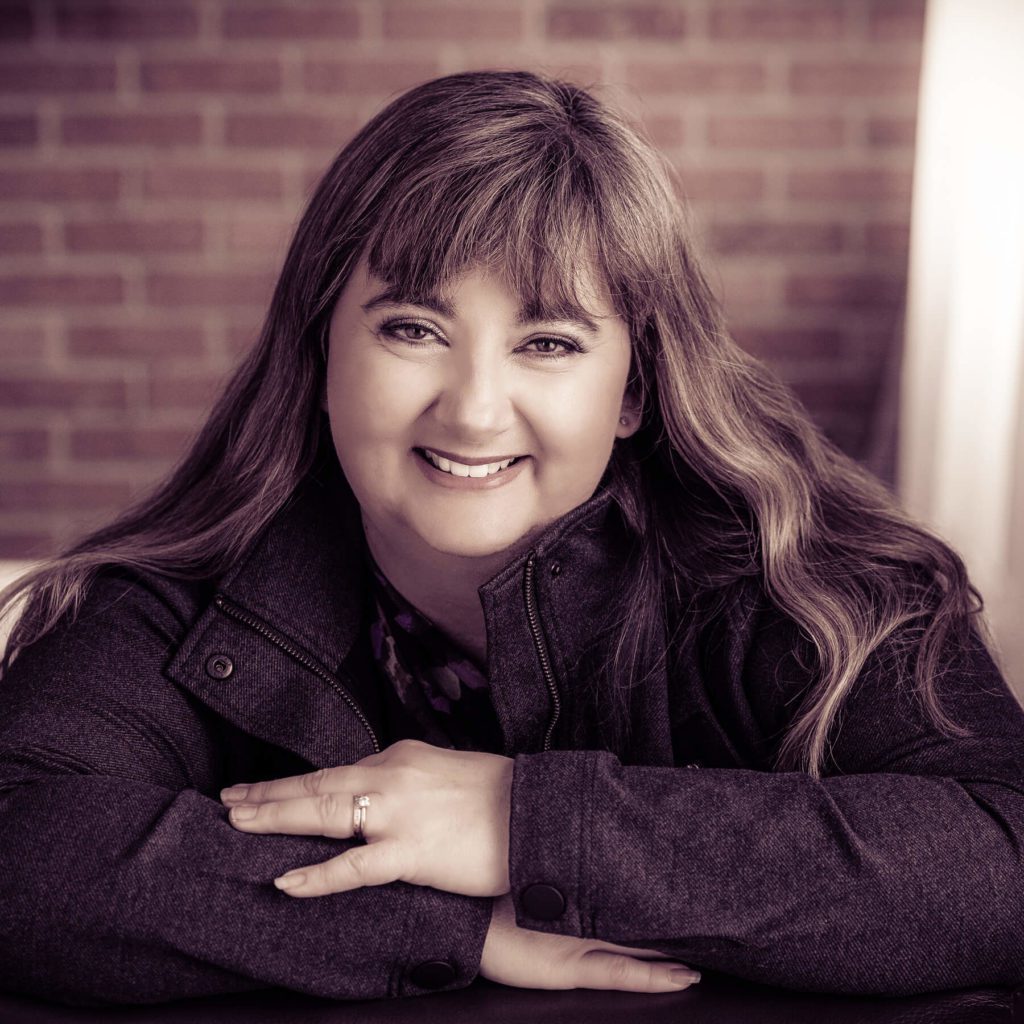 Lucy Kelleher is the Founder of Keep Them Loyal located in Carlsbad, California. She founded the company in 2014 with a mission to help attorneys, entrepreneurs, direct sales leaders and small brick and mortar businesses to grow their business by leveraging their professional relationships for increased referrals and revenue.