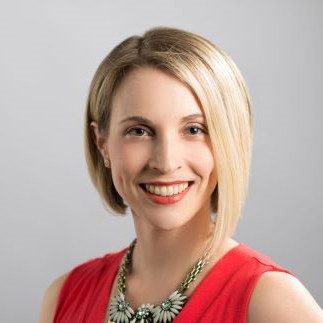 Kathryn Wepfer is the founder of Fulcrum Apparel, which provides better workwear solutions for pumping moms. Prior to launching Fulcrum, Kathryn was a mechanical engineer in robotics and jet engines, a product manager and sales specialist for Microsoft, and had a short career as a professional ballroom dancer. She lives in Washington, DC with her husband and two daughters.
Website: thefulcrumapparel.com
LinkedIn: Kathryn Wepfer
Facebook: Fulcrum Apparel
Instagram: @fulcrumapparel
Pinterest: Fulcrum Apparel
Felena Hanson, founder of Hera Hub, interviews incredible business women from a variety of backgrounds and disciplines for Hera Hub's podcast Flight Club. Giving you a behind-the-scenes look at female entrepreneurship, we focus on sharing backstories of amazing women as they found their "lean out" moment and bravely launched their business. We uncover their secrets to success and their advice to others who are launching a new adventure. Subscribe to Flight Club on iTunes here.