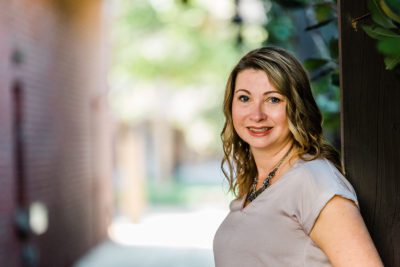 Darlene Hawley is a mother, wife, connector and dream builder. She is also a Personal Branding & Business Clarity Coach and the founder of DarleneHawley.com.
She helps ambitious, heart-centered online entrepreneurs who are struggling with building a successful personal brand and business. They're afraid to share their unique life story but know they need to stand out if they want to build an authentic, and profitable online business. She helps them build a solid brand foundation so they can share their message with the world, attract dream clients and have the impact, freedom and flexibility they desire.
Before starting her own business, she worked her way up in big box retail management, as a mortgage loan officer, and a financial coach. Darlene was trained by the largest business coaching franchise in the world and has been committed to helping entrepreneurs launch and grow their business since 2007.
She now spends her time supporting women to reach their goals and live out their dream life, all while raising her family and creating memories each and every day.
Website: www.darlenehawley.com
Twitter: @darlenehawley
To hear the full interview with Jami, listen below and subscribe to Flight Club here!
Listen to the Flight Club Podcast on iTunes | Stitcher | Google Play
Felena Hanson, founder of Hera Hub, interviews incredible business women from a variety of backgrounds and disciplines for Hera Hub's podcast Flight Club. Giving you a behind-the-scenes look at female entrepreneurship, we focus on sharing backstories of amazing women as they found their "lean out" moment and bravely launched their business. We uncover their secrets to success and their advice to others who are launching a new adventure. Subscribe to Flight Club on iTunes here.