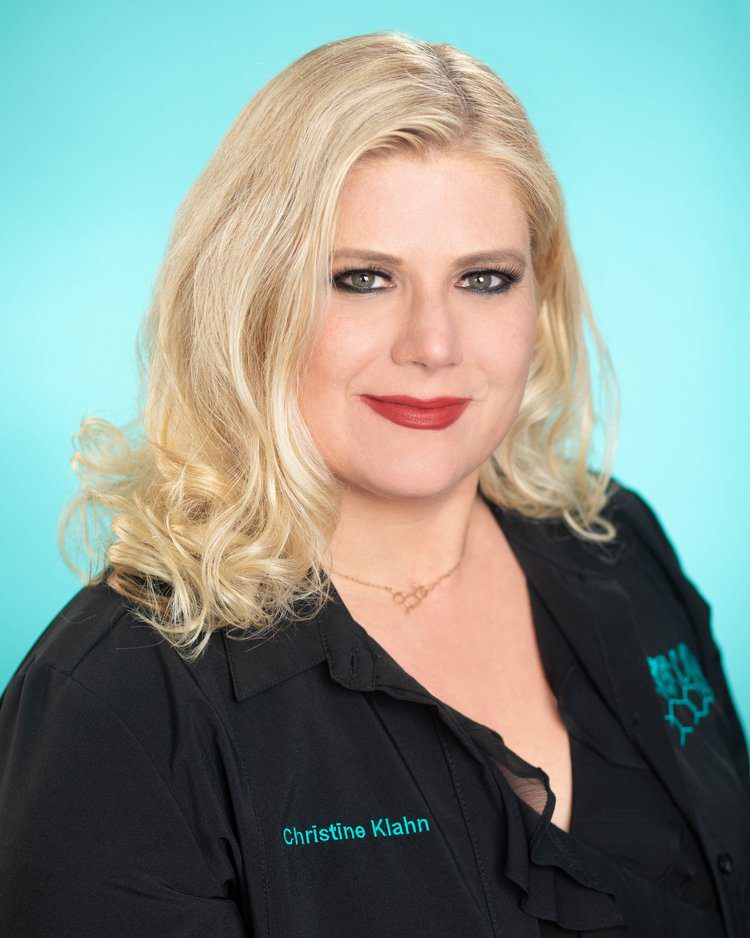 Christine Klahn is the Founder and CEO of ChemE Queen Bee, a Product Development and Small Batch Manufacturing Company in San Diego, California. She has created a host of products for clients in industries including beauty and wellness, CBD and cannabis, food and beverage, and sports and nutrition.
With Bachelor's and Master's degrees in Chemical Engineering and over 25 years in industry and academia, Christine has created hundreds of recipes and has extensive experience in the product development process, scale-up and good manufacturing practices, and batch traceability and testing. She works exclusively with the highest quality natural ingredients to formulate the cleanest, safest, and most effective products for her clients. She has collaborated with celebrities such as Ashley Greene Khoury on her Hummingway brand, as well as the Mike Tyson team on the Tyson 2.0 x ClickSpray launch, and several of her client formulations have won industry awards. Christine's ideal clients are other bootstrap entrepreneurs, particularly women, minorities, and veterans, who wish to launch their own unique brand and grow their existing small businesses.
Felena Hanson, founder of Hera Hub, interviews incredible business women from a variety of backgrounds and disciplines for Hera Hub's podcast Flight Club. Giving you a behind-the-scenes look at female entrepreneurship, we focus on sharing backstories of amazing women as they found their "lean out" moment and bravely launched their business. We uncover their secrets to success and their advice to others who are launching a new adventure. Subscribe to Flight Club on iTunes here.