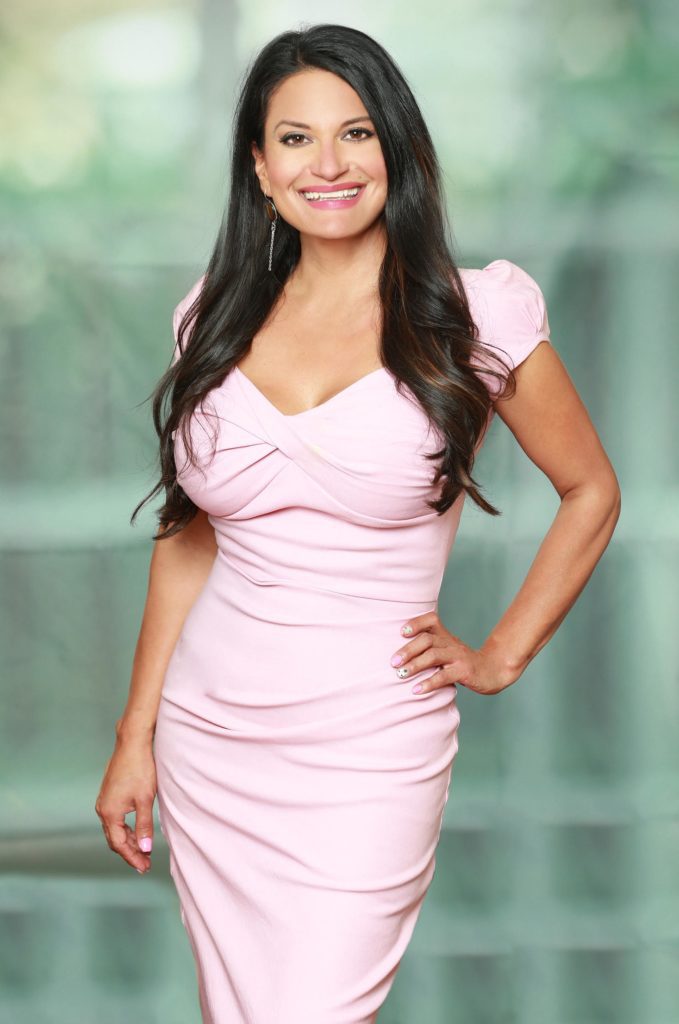 Lisa Caprelli is an award-winning author of the unicorn book series, Unicorn Jazz. She is the host of the kids show on Amazon TV, Unicorn Jazz Presents The Thing I Do.  which is described as a modern day "Sesame Street meets Mickey Mouse Club" where kids can send in their own video content, music, talent and more!  A new season is coming Summer 2021 with a collaboration of over 200 kids & adults for THE THING I DO!   She has been featured in FORBES magazine, ABC News outlets, USA today newspapers, and more media and news outlets.
When students ask about why Lisa is passionate about writing, she will say, "I grew up shy and introverted. My only voice was on paper." With that said, this Latina author has created a world-class brand around a unicorn named Unicorn Jazz, with animal friends and ocean animal characters.
At the onset of the pandemic, Lisa knew she had to do something outside the box to continue creating and developing her characters for children.  She relied on her broadcast radio experience and years of producing shows for FM and AM stations.  A year later, she has launched Unicorn Jazz Presents The Thing I Do that is on Amazon TV/Prime with a full season launching summer 2021.
She grew up with humble beginnings in the sun city of El Paso, Texas. She is proud of her Latin roots and culture.  She always wanted to live near the ocean and today lives in Huntington Beach, California. She has made Orange County, California her home for the past 20 years.  Lisa has experience presenting to elementary, middle and high school students and has taught at Long Beach State, California.
With a 26 year branding, public relations, FM/AM radio, The Business Experience Show,  podcasting and writing background, Lisa Caprelli has made writing her life.  As an entrepreneur, Lisa went on 2.5 year journey researching & interviewing 13 notable entrepreneurs on what makes for a MEANINGFUL, HAPPY and PROSPEROUS life.  Enter her book Skip a Step:  Imparting Wisdom For Young Entrepreneur Minds.   It was through Skip a Step that she fulfilled her life's purpose to create the UNICORN JAZZ world.
This best-selling author is proud to be the first generation to graduate from college, graduating magna cum laude with a Bachelor's of Science Degree in Social Psychology. Her passion for studying human behavior and teaching is seen in her work.  She believes in community outreach and volunteering as seen with her reach and storytelling with children's hospitals.  She started volunteering with hospitals and convalescent homes at the age of 10.
Coming from an influence of educators, including early childhood teachers, principals and librarians, she enjoys keeping up and teaching the latest trends in technology to leverage and collaborate with great leaders to make stories and the love of reading meaningful.
Felena Hanson, founder of Hera Hub, interviews incredible business women from a variety of backgrounds and disciplines for Hera Hub's podcast Flight Club. Giving you a behind-the-scenes look at female entrepreneurship, we focus on sharing backstories of amazing women as they found their "lean out" moment and bravely launched their business. We uncover their secrets to success and their advice to others who are launching a new adventure. Subscribe to Flight Club on iTunes here.