In celebration of National Creativity Day, we are sharing the entrepreneurial journey of Hera Hub Carlsbad member Amy Miller. Amy is the Founder of Amy's Art Palette, through which she launched the Mother Daughter Art Project during the height of the COVID-19 pandemic. Two years later, she is focusing her efforts on her newest venture, The Duet Project. Learn more about how Amy has transformed creativity into a relationship-building tool, and the entrepreneurial lessons she has learned along the way!

How it started
I'm all about connection and expression. Together, they form the golden thread that has been pulling me forward throughout my life.
Having raised 2 young women, I take pride in raising girls who understand themselves, how to communicate, and how to make incredible connections. In 2020, my daughters inspired me to launch the Mother Daughter Art Project, a monthly subscription box containing art supplies and ideas to create a specific, collaborative, and intentional piece of art while using the conversation starters to engage in meaningful conversations.
The subscription box service quickly expanded into the Mother Daughter Art Project Podcast, in which I interviewed guest experts to help support my mission of lifting families and communities through conversation and arts & crafts.
As a credentialed art teacher, certified parent coach, artist, camp mom and connector, my entrepreneurial journey has been all about putting my skills and passions to "work that doesn't feel like work."
It feels like I am changing the world
When I launched my business 2 years ago, I didn't know my business model would soon be positively impacting families and relationships around the United States EVERY MONTH. Testimonials flooded in and, more importantly, relationships were changed for the better. Happier kids. Happier families. Real connection… and in a way that really allows for personal expression.
People in the UK and Australia (outside of my shipping zone) began asking for my program. Topics like Friendship, Mindfulness, Knowing our Needs, The Art of Letterwriting, Self Care and more were relevant to other relationships in addition to mothers and daughters. I wanted to help families and couples connect both in-person and online, and do something fun while deepening their relationships – ultimately understanding each other (and themselves) more each month.
"I can do that" has always been one of my mottos. Why stop now?
So I expanded my business to launch The Duet Project, an online subscription service that takes the Netflix offer up a notch. For only a few dollars more, families can replace a movie night a few times a month with incredible Conversation Starters and a guided craft project to support the monthly theme and conversation. Fun fact: the YOUNGEST in the room asks the questions first and the conversation flows to give them the foundation and support they need in life later.
The Duet Project helps build a lifetime of communication skills and connection using thoughtful questions and art supplies that are commonly found in households and local craft stores – or purchased through one link the program offers on Amazon. "Busy hands, open hearts" is how The Duet Project guides pairs on a path to connection and expression every month. You can read all about how it works on my website and in the following video:
The entrepreneurial journey is "perfectly imperfect"
My guidance to you as entrepreneurs, after the first 2 years of incredible business, is to move forward and do it "perfectly imperfect." That is how I have learned so much! Launching a monthly subscription business, a podcast and stepping onto stages all over the world virtually, I think back on my first 2 years and am grateful to expand – refusing to be stuck. My journey is my journey and that is what has kept me going and moving forward. I invite you to accept the same mantra – YOUR JOURNEY IS YOUR JOURNEY.
As I look back over the last two years, I've come a long way.
Two years ago, I had the mindset that if I didn't know how to do something already, it was too late for me.
Two years ago, I never would have thought I could build a business from scratch.
Two years ago, I never would have thought I would come up with a simple, yet very impactful, way to cultivate connections.
Two years ago, I never would have dreamed that I was capable of all the things I've done these past two years.
Looking ahead I see so many possibilities!
Two years from now, I will be impacting more relationships around the world!
Two years from now, I will be facing challenges head on and being open to finding ways to make things work.
Two years from now, I will have curated art and wellness retreats for small groups of women at our new vacation home in Idyllwild.
I am humbled and honored to be featured on the Hera Herald for National Creativity Day. As you are planning your summer activities, check out The Duet Project and see what magic can take place with those you love. If you love connection as much as I do, invite me to coffee or a call. I'd love to connect with you!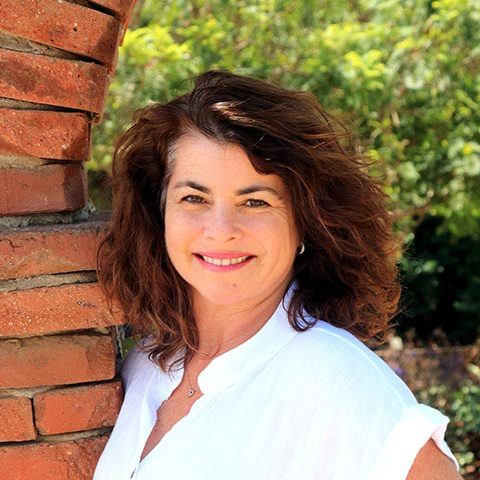 The Duet Project is a Creative Invitation for Connection – and a secret to making quality time together and having time dedicated that you look forward to. It is a digital magazine delivered with high energy right to your inbox monthly. It is suitable for all pairs regardless of age, gender identity, relationship or location. Please find more information at AmysArtPalette.com and on both IG and FB @AmysArtPalette.